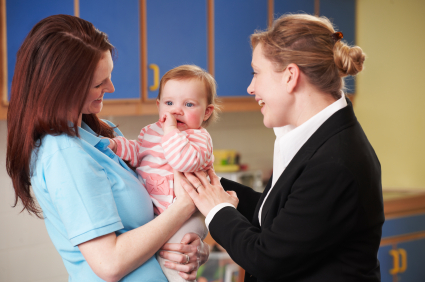 While forming a family is an exciting prospect, many parents find it very challenging too, especially when it comes to combining work and family responsibilities in a balanced way. Fortunately, working parents can benefit from a series of governmental initiatives and schemes that can help them achieve this balance and find suitable childcare arrangements so that they can successfully manage their working and family lives.
Childcare legislation in the United Kingdom
The main set of normatives that set the legal provisions for childcare in the UK are compiled under the Children Act of 1989. In this Act, the government outlined the required standards that any organisation providing childcare should meet by law. The main objective of the regulations laid out in the 1989 Act is to provide a safe learning environment for children and to foster their development through childcare arrangements. The Act also authorises Ofsted (the Office for Standards in Education, Children Services and Skills) to inspect childcare facilities and ensure that staff working with children are adequately skilled.
The Act was modified in July 2006 in order to enhance the childcare provision for working parents and to provide a comprehensive information service to help parents make the best choices for their situation. Some of the current legislation does not apply to private childcare arrangements, such as those that involve nannies, babysitters, or au pairs.
The statutory rights of parents according to the law
The current legislation also makes provisions so that working parents can benefit from parental leave. Under these regulations, female employees are entitled to take 52 weeks of maternity leave following the birth of a child. In some cases, employees are also allowed to take an additional 13 weeks of parental leave to look after children who are under 5 years old. A statutory maternity allowance is paid to female employees during 39 weeks following birth, and the amount goes from 90 per cent of the average weekly pay during the first six weeks to a maximum of £135.45 per week during the remaining thirty-three weeks.
Male employees are entitled to take 2 weeks of paternity leave following the birth of a child, and up to 26 weeks of additional time off to look after a child, in cases where the mother has gone back to work. The maximum amount that you can receive while being on paternity leave is £135.45 per week. In order to be granted parental leave, adequate notice must be given to your employer. This means informing your employer 15 weeks before a child is due.
Parental leave is also applicable to working parents who adopt a child. It has been suggested that by 2015 flexible parental leave could be implemented in the UK, but no changes to the current legislation have been yet made.
Salary sacrifice schemes
Working parents may opt for a salary sacrifice scheme, whereby their wages are foregone and instead they receive other types of benefits that can help them with childcare arrangements. By law, employees who are under parental leave can give up their salary in exchange for childcare vouchers, health checks or insurance covered by their employer, accrual of annual leave, or the temporary use of certain company assets, such as company cars or accommodation. Salary sacrifice schemes can cover the totality or part of the employee's weekly wages.
Childcare tax credits and types of childcare available
Parents who work at least 16 hours per week are entitled to receive a maximum of £175 per week for one child or £300 for two or more, so that they can use that money towards covering childcare costs. The amount received varies according to your income and cannot cover 100 per cent of the childcare costs involved. Alternatively, you may receive additional support from your employer in the form of childcare vouchers, childcare arrangements that are directly arranged between your employer and a childcare provider, or school / childcare fees being paid by your employer.
Childcare options range from private arrangements like nannies or childminders to day nurseries, creches, and playgroups. There are some guidelines that can help parents choose a good childcare provider. By law, half of a nursery's staff must have a childcare qualification, and there is a specific staff to children ratio that depends on the children's age. Playgroups must be registereed with the relevant Health and Social Care Trust and must employ qualified staff.
The Ofsted inspects primary schools, nurseries and playgroups, as well as childminders who are listed on the Early Years Register or the Childcare Register. The findings of these inspections are published as reports that are available to the public. As a parent, you can find out about the quality and reputation of a childcare provider by visiting their website on http://www.ofsted.gov.uk/
A range of other guides can be found here including a Childcare Guide for Businesses, Maternity Rights, Equal Opportunities and Office Relocation: Employee Rights, Office Occupational Health and Safety and Employee Rights.