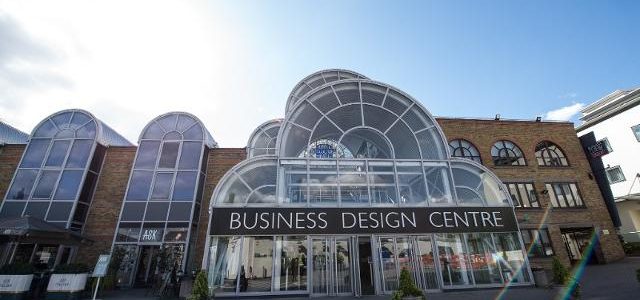 The Business Design Centre is located in a Grade II listed building that has a long history, originating in the mid 19th century. Inaugurated under the name of Royal Agricultural Hall, the building was created to host exhibitions and other large events until the mid 1940s.
This venue hosted a range of historical events, ranging from the 1867 Grand Ball to the annual Smithfield Show. Despite its initial success, it eventually fell into neglect during the post-war era, and for approximately 40 years the building was unused until it was re-opened in 1986 as the Business Design Centre.
Event & Exhibition Space
Nowadays, this is one of London's top event venues, and is used for exhibition, trade fair, and conferencing purposes. Since its reopening, the Business Design Centre has hosted prestigious events such as the BAFTA awards, the New Designers exhibition, and was also used by a delegation during the 2012 Olympics.
Other events hosted here on a regular basis include The World Advanced Therapies & Regenerative Medicine Congress, Digital Marketing World Forum, Cruise Job Fair, Floral Art and Design Show, DX Summit London, and Connected Britain.