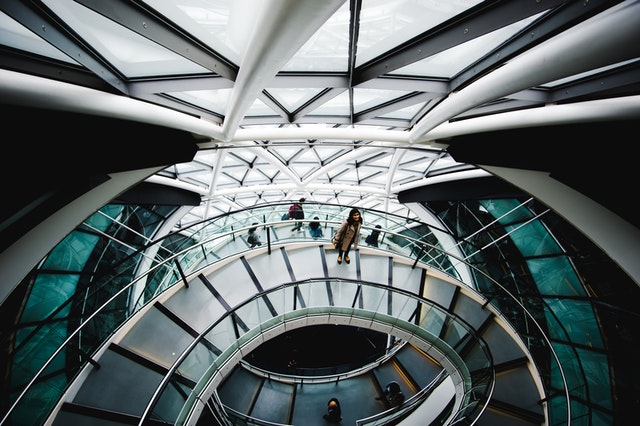 As a renowned global business hub, the city of London has attracted some of the world's most influential companies. This post looks at some of the first-class office spaces that global brands have chosen as their London base of operations.
Amazon
The e-commerce giant has been expanding its physical footprint in London since 2010. In 2017, Amazon moved into a 600,000 square foot building in Principal Place, right in the heart of Shoreditch. Amazon's innovative character found a match in this Shoreditch building, which also serves as the home for the company's Local Development Centre.
This building accommodates the company's head office, a wide range of retail and public spaces, as well as Amazon lockers and restaurants. The 15-storey building also features two roof gardens, top formal and informal workspaces, private phone booths, meditation spaces, a fitness room, and world-class views across the London skyline. Reports from early 2020 suggest that Amazon is currently in the process of searching for more office space in London, illustrating their desire to remain in the British capital moving into the future. 
Continue reading "Iconic and Influential Office Spaces in London" →