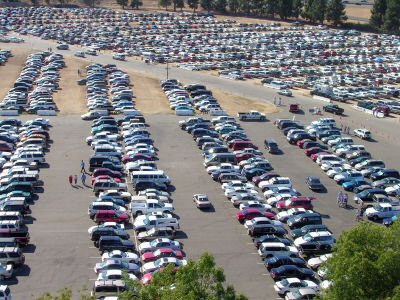 London is a bustling and innovative city, with thriving business industry across the majority of sectors. Most London residents make use of the vast public transport system to avoid traffic and congested streets. However, there are many businesses located within London that require the use of vehicles to operate. Additionally, London is also the centre for a lot of business from across the UK, resulting in an increased number of business visitors entering the city, often by car. With an estimated 200,000 cars driving in London everyday, there is high competition for finding the most convenient parking space. If you rely on a vehicle for your business, or are travelling to London on business and planning to drive, below is some useful advice on how best to plan, locate and obtain parking where you need it.
Parking schemes and permits for business users.
The vast majority of London council boroughs offer business parking permits which are available to businesses, based in restricted parking zones, that require parking for the essential day to day running of their business. Obtaining a business parking permit allows parking within residential parking zones and 'shared use' bays which usually require pay and display tickets and each business can usually apply for 2 permits.
The price of a permit varies depending on which borough you are in. However, an average cost across London would be £300 a year with some councils offering 3 and 6 month permits, pro rata'd at the same annual rate. This is a huge saving compared with daily parking costs. Furthermore, to encourage environmentally friendly vehicles, discounts of up to 75% are available if the vehicle is run off electric or bio-methane.
To apply for a business parking permit, you should contact the relevant borough direct and complete an application – most councils offer online application forms.
Where to find a Parking Space
For those drivers that fall outside the business permit criteria, or enter the city for business on a less regular basis, there are plenty of car parking services available. Planning before you arrive can often help ease the stress and costs associated with parking in this busy city. Below are some resources and alternative options to finding your perfect parking space.
Park Up
www.parkup.com
Also available as a mobile app, this incredibly useful resource allows you to enter your destination and provides details on where the cheapest and most relevant parking space is available. Furthermore, the page displays the appropriate details on fines, parking costs, available length of stay and crime statistics for your destination.
Better still, if you have not planned ahead of time or need to make a unforeseen stop, the mobile app can be set to automatically find your location and suggest the best places to park nearby.
NCP
www.ncp.co.uk/find-a-car-park
The National Car Park group have many car parks within London, offering secure and often covered parking spaces. Their website provides details on costs, opening hours and addresses for the car park nearest to your destination.
Park at My House
www.parkatmyhouse.com/uk/
An alternative to car parks or pay and display machines may be renting a space on a driveway or in a private garage. This website provides aservice whereby London residents can register their unused parking area and rent it out on a daily basis. From your end, the site allows you to enter your destination and displays a results page with parking options, price and availability, along with the distance from your destination. Day rates vary depending on area but are a consistently cheaper option than pay and display or NCP car parks for a full days parking.
London Guide to Parking
www.london-guides.co.uk/pages.php?id=e0901010
This website provides general information on parking and meters throughout London.
Further reading on Transportation in London
London Rail Link
London Underground Workers
Watford Station
London Transport Olympic Games
Survival Guide to Working in London During the Olympics