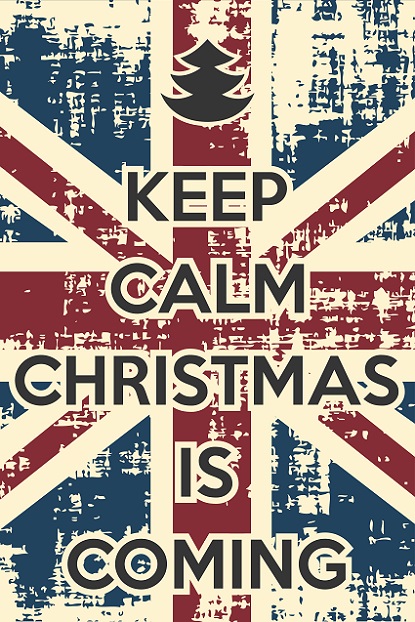 With barely a month left until Christmas day many of us are busy making last-minute preparations at home and in the office. Have you already found the ideal venue for your office Christmas party? If you haven't, there's still some time left to find and book a suitable venue. Take a look at our list of last-minute office Christmas party ideas and venues in London that are still taking bookings.
Christmas at the museum
If you want to celebrate your corporate Christmas party somewhere different this year, why not consider booking one of the impressive venues for hire at the Natural History Museum? The museum has a very convenient location in the heart of London and is just as stunning on the inside as it is on the outside. There are three spaces suitable for office Christmas parties at the museum. The first is Hintze Hall, a splendid space featuring impressive architecture that can accommodate up to 700 guests for dinners and 1,200 people for receptions. Equally stunning is the Earth Hall, a unique tribute to our planet and our universe and a definitely a different Christmas party venue. Maximum capacity is 200 guests for dinners and 500 for receptions. If you require a smaller venue and are only planning a canape and drinks reception, check out the Darwin Centre, a contemporary space which includes use of an outdoor courtyard.
For details about these venues you can call the museum on 020 7942 5434 or get in touch via Twitter on @NHMevents.
An all-in-one Christmas venue
Do you want to treat your staff to an activity-based office Christmas party? Then take a look at the All Star Lanes, which have four centrally located branches so that you can choose the one that is more convenient for you. In addition to a private bowling room, a booking with All Star Lanes gives you access to your very own staffed cocktail bar, a karaoke room, and even a Wii console. Canapes and snacks can also be arranged, so you really get everything you need for a fun and entertaining Christmas party by booking with All Star Lanes. These venues can accommodate parties of up to 80 people (130 at the Brick Lane penthouse).
Give them a call on 020 3167 2434 (Stratford), 020 7025 2673 (Holborn), 020 7313 8361 (Bayswater), or 020 7426 9204 (Brick Lane). Alternatively, contact All Star Lanes via Twitter on @allstarlanes.
All aboard this Christmas!
We bet you hadn't thought about this: how about celebrating this year's office Christmas party onboard a ship? But not just any ship, as we are talking about the Cutty Sark clipper, which is part and parcel of London's history. Christmas venue hire is now available at this spectacular Greenwich location. For a small sit-down dinner of up to 10 people, the Cutty Sark puts at your disposal the Master's Saloon, an exclusive and cosy room that was used by the ship's captain more than a century ago. There are two more spaces available for both sit-down dinners and stand-up receptions: the impressive Dry Berth (which accommodates up to 450 people) and the elegant Tween Deck, suitable for parties of up to 100 people.
For more information on this venue, call 020 8312 8517 or check their Twitter on @CuttySark.
Skiing in London
What could be more Christmassy than a skiing break? And no, there's no need to fly your team to the Alps. Bodo's Schloss is a unique venue located in Kensington High Street that imitates to perfection the environment of a posh ski resort. Every detail has been taken care of so that you feel transported into the heart of the Alps, from waiting staff dressed in traditional costumes to the venue's now famous "apres-ski" drinking vessels. This Austrian-themed restaurant can arrange bespoke corporate events at their Disko room, which is suitable for stand-up receptions, luncheons, and sit-down dinners. Their Christmas menu features Austrian classics like a charcuterie board, chicken snitzel, and apple strudel. Drinks packages are also available. Want to add a fun touch to your Christmas party? The hire their alpine racer, a cool ski simulator.
For more information and bookings, call Bodo's Schloss on 020 7937 5506 or send a tweet to @bodosschloss.
From the Alps to the Jungle
Not a fan of the snow? No problem! Book your corporate Christmas party at the exotic Rainforest Cafe in Piccadilly Circus, and surround yourself by lush tropical gardens and waterfalls while you enjoy a Christmas dinner that features the best of international cuisine, from Brazilian chicken to chili con carne or authentic Italian pasta dishes. What's more, this venue supports environmental causes, so there's one more reason to book with them.
The Rainforest Cafe is now taking online bookings. You can also call them on 020 7434 3111 or contact them via Twitter on @RainforestCafe.