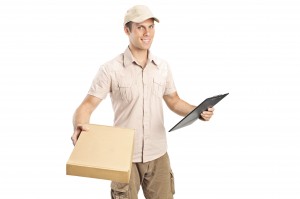 Choosing the right courier service is vital for small businesses. Successful operations depend of efficient delivery of documents and goods, including timely delivery. A reliable courier service offers a range of guaranteed services and flexible hours to meet your needs.
Choosing the Right Courier Service
There are dozens of courier services in London. Many operate a range of transportation options that cater to different types of requirements, ranging from motorbikes and bicycles for documents and small parcels to vans and cars for larger items. Some may also use air cargo to ship items across the UK and beyond. A service with a range of transportation options gives you the peace of mind that they will be able to transport and deliver any type of package to any destination.
Another consideration is timing. A courier service that offers a range of time frames for delivery is important if you need a document or parcel shipped urgently. Common options include same-day delivery and next-day delivery. Collection and delivery times can vary depending on when you use the service, for example times may vary on holidays and weekends. It is important to understand timeframes for specific days when you need a courier service.
Flexibility is also important. A good courier service provides door to door service, where couriers pick up parcels and packages right at your door. Alternatively, top couriers operate shops that are conveniently located where items can be dropped off for delivery. Others may offer secure lockers where items can be left. Delivery time will typically vary depending on how items are dropped off, so it is important to confirm timeframes with the courier service. Certain couriers may also not provide same day service or online tracking, which might be crucial for some businesses.
Finally, cost is an important factor when choosing a courier service in London. The size, shape and weight of a letter, parcel or package will affect the price. Expedited services will also have a significant impact on the cost of shipping. Having an item delivered at a specific time is also very costly, whereas options such as same-day or next-day service without a set time can be less expensive. Additional fees may also be charged, including for insurance or other surcharges. It is important to ask courier services what all costs are as some may be hidden.
Top Courier Services in London
The Royal Mail remains a good choice for small business who need a courier service. Some of the benefits of Royal Mail services include reliable express deliveries and easy-to-use service. Services include signed for and recorded delivery, special delivery at a specific time and day, and collection right from the business. Next-day and same-day delivery are also offered. Although other courier services may offer cheaper rates, they might not offer the same level of flexibility and delivery range as the Royal Mail.
Parcelforce is a good alternative to the Royal Mail when shipping larger parcels and packages, especially higher value items. Based in Milton Keynes, Parcelforce is part of the Royal Mail Group. Other major courier options in London include DHL, FedEx, UPS, DX, Parcel2go, Parcel Monkey, Hermes and City Link. While these couriers offer reliable courier services for businesses throughout London, they might not offer the same level of service. For example, Hermes does not provide same-day or next-day courier services. They also vary in terms of price. Parcel Monkey offers some of the lowest next day delivery rates as well as very reliable collection and delivery services. UPS is a good choice for shipping anything from litters and legal documents to larger cargo and freight. With a worldwide network and strong global reputation, UPS offers an industry leading tracking service and good rates when shipping multiple items.
In addition to larger couriers, London is also home to several independent couriers. Regardless of which service you use, the choice of the 'best' service will depend on your own needs. Deciding which services you need will help you determine what is the best courier for your business. You must ask yourself how quickly items need to be shipped, what your budget it, the courier service's service area and the services provided such as door-to-door pick-up and online tracking. It is also a good idea to test more than one courier to determine which is the best courier for your own budget and shipping needs.