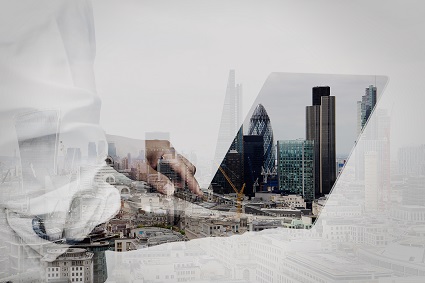 Conferences attract the best minds in tech, as well as the latest and most innovative products. They are opportunities to showcase the latest gadgets, concepts and services in the technology sector. Conferences in London also provide an opportunity to network and connect with others in the sector, resulting in new leads and partnerships. Here is a list of some of the most influential and significant tech conferences being held in the UK's capital during 2016.
Bett Show 2016
Bett 2016 is a free event at Excel London that showcases the latest technology in the education sector. Held from January 20 to 23, the conference and tradeshow provides educators and others with an opportunity to learn about the latest technology tools that can add new layers to the classroom and learning in general. It is an opportunity to try the latest technology and hear from experts in the industry. The event also provides educators to meet with peers from around the world to discuss how technology is and will transform the way we teach and learn.
Website: www.bettshow.com
Twitter: twitter.com/Bett_show
SkyTech 2016
With drones becoming more and more popular for personal use, they are also becoming important tools for businesses to deliver improved services. On January 27 and 28 at the Business Design Centre, SkyTech will help advance the unmanned aerial vehicles (UAV) commercial industry in Europe with a two-day business-to-business conference and exhibition. In its second year, the event includes national and international speakers, workshops, product launches and marketing opportunities for the UAV community.
Website: www.skytechevent.com
Twitter: twitter.com/skytechevent
Finovate Europe
Dedicated to effective uses of mobile technology, Finovate Europe is being organised on February 9 and 10 at Old Billingsgate. The conference looks at mobile tech in both private and public sectors, providing a forum to explore the future of banking and finance technology ('fintech') in Europe. Covering a broad range of financial technology issues, the agenda includes demo sessions and networking opportunities. FinovateEurope attracts start-up and established companies as well as financial institutions with new fintech innovations. With a selection process focused on novelty and potential, participants will be treated to a diverse and innovative conference.
Website: eueope2016.finovate.com
Twitter: twitter.com/finovate
The Connected City Summit
Hosted in the capital on March 16, the Connected City Summit is an opportunity to explore how sensors, machine-to-machine (M2M) communication, and networks of connected devices affect cities of the future. It is an opportunity to explore ways to create smart, connected cities with more than 50 speakers, 250 leading technologists and innovators, brainstorming sessions, workshops and over seven hours of networking. With more than half of the world's population living in cities, the third annual event is an important forum to discuss the future of cities and hear from leading tech and urban planning innovators.
Website: www.re-work.co/events/connected-city
Twitter: twitter.com/teamrework
Deep Learning in Healthcare Summit
The Deep Learning in Healthcare Summit on 7th of April will bring together experts from around the work to discuss new tools and techniques that are changing how healthcare is delivered. It will explore these innovations and their application, as well as how technology is changing diagnostics and medicine. The event is expected to attract some 50 speakers and more than 300 participants to LSO St Luke's at 161 Old Street. Attendees include industry leaders, data scientists, healthcare professionals, chief technology officers and others from industry, academia and the healthcare sector
Website: www.re-work.co/events/deep-learning-health-london-2016
Twitter: twitter.com/teamrework
Future of Web Design
Held from April 25 to 27, the Future of Web Design targets web designers and developers. It is an opportunity to showcase front-end facing tech development. The event also targets participants interested in learning the latest about usability, responsive design, user experience, HTLM, CSS and more. The tenth annual conference mixes two conference days with inspiration speakers and strategy sessions and a day of workshops. Founded by Future Insights, the event is being staged at Etc Venues at 200 Aldersgate.
Website: futureofwebdesign.com/London-2016
Twitter: twitter.com/fowd
The Europas
The Europas, the European Tech Startup Conference and Awards, recognises Europe's best start-ups. Founded in 2009, the curated event is content driven and recognises achievements in over 20 categories. On June 14, more than a thousand movers and shakers from established and new companies will come together at Old Billingsgate to build new partnerships and network. A daytime conference is followed by the evening awards presentation and festivities. The event is held alongside PathFounder, an exclusive event from start-up founders and early stage companies looking to network with investors. Both events are by invitation.
Website: theeuropas.com
Twitter: twitter.com/theeuropas
Cloud and DevOps World Forum
Planned for June 21, the Could and DevOps World Forum will be a leading content-based exhibition for the cloud computing, development and operations community. Staged at the Olympia, the event is now in its either year and brings together thousands of decision makers for discussion, education and networking. A exhibition also showcases innovative products and services at the event, which is co-located with Enterprise Apps World. The forum boasts 18 content theatres with more than 120 presentations as well as thematic zones for cloud, IoT, data analytics, DevOps, containers, and cyber and cloud security. Live demos and a hackathon are also on the agenda.
Website: cloudanddevopswf.com
Twitter: twitter.com/CloudWSeries
Wired
Wired UK is staging a number of conferences focused on various sectors. Leading experts will converge on the British Museum at Wired Money on the 6th of June 6 to discuss the latest technology developments in the world of money, finance and banking. In its fourth year, the conference brings together innovators and thought leaders to discuss a range of issues including digital currencies, security, crowdfunding, and more. Wired Money features speakers and a forum for start-ups. Wired Health on April 29 at the Royal College of General Practitioners on 30 Euston Square will feature more than 20 speakers and medical tech, software and service companies. The latest trends that are transforming the industry are examined during the one-day event. Wired Retail will do the same for retail sector innovators and companies on November 16. The sixth Wired conference is scheduled for October 13 and 14. The marquee event convenes innovators, inventors and entrepreneurs that are helping to define every aspect of technology.
Website: www.wiredevent.co.uk
Twitter: twitter.com/WiredUK
Ad:Tech
In October, Old Billingsgate will cost Ad:Tech. The annual event brings together forward-thinking brands, agencies, technology providers, media owners, agencies and investors looking to learn, network, invest, do business and benchmark. The conference and exhibition looks at challenges, trends and opportunities in technology and marketing through keynotes, panel discussions and case studies. It is also an opportunity to learn about how to apply innovation, data and content to engage with consumers effectively and efficiently. The conference is scheduled for October 25 and 26 at Old Billingsgate.
Website: ad-techlondon.co.uk
Twitter: twitter.com/adtech_london