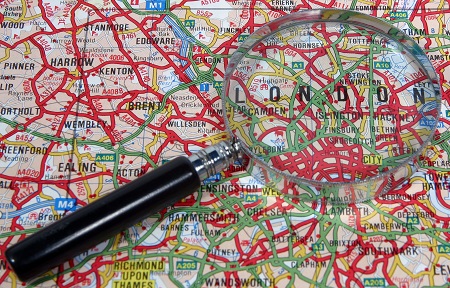 Crossrail will provide a broad range of economic benefits to London, as well as other areas of the South-East of England and across the United Kingdom. The estimated benefit of project to theeconomy will be at least £42 billion, according to Crossrail. The new transport corridor will also spur new business development, employment opportunities, and improved commuting times.
The Eastern section of Crossrail will stretch from Stratford in East London to Shenfield in Essex. As part of the project, a number of rail stations will see improvements to provide better transport gateways. Improvements to stations will also help promote development and regeneration in the neighbouring area, particularly within a kilometre of the station. Improvements along the 25-kilometre, 15.5-mile route are planned for Brentwood, Chadwell Heath, Forest Gate, Gidea Park, Goodmayes, Harold Wood, Ilford, Romford, and Shenfield stations. Other stations along the eastern section of the Crossrail route include Manor Park, Maryland, and Seven Kings.
Crossrail is helping to make East London more accessible and create new affordable commuter zones. When complete, the project will also support town centres such as Romford and Ilford in addition to regeneration areas such Abbey Wood. The project is continuing to support areas that are already seeing significant regeneration following London's hosting of the 2012 Olympic and Paralympic Games, such as Stratford. Crossrail will enhance existing rail and London Underground connections to Stratford, creating a direct link to Heathrow Airport without the need to change trains in Central London. This new link is an attractive incentive for new office occupiers, particularly those with an international presence. More than five million square feet of
new office space
is already being planning for Stratford, while other areas such as Canning Town and Royal Docks will be increasingly seen as alternative for office locations thanks to improve transport links.
The new east-west transport corridor will also help promote regeneration in Outer London. In Ilford, Crossrail will support a growing population and new development in an area currently only served by an overland rail link. It is expected to inspire new investment in residential and commercial development, adding new homes and office accommodation to London's property stock. Improved commute times and accessibility will also help make areas like Woolwich and Abbey Wood on the south-east branch of the eastern section increasingly popular for residential and commercial development. Crossrail will reduce travel times between Abbey Wood and Heathrow by up to 40 minutes. It will also mean a trip to Bond Street or Canary Wharf will be 20 minutes shorter. In addition to shorter commutes, Abbey Wood will also likely provide commuters with more affordable housing compared to Central London and other areas of the capital and surrounding region.
Crossrail's eastern section has significant residential development potential, with more than 35,000 units already planning. The addition of new housing will attract workers to the area, helping to support local employers along the Crossrail route. This is largely thanks to large brownfield opportunities in major redevelopment sites such as the Royal Docks and Stratford. Custom House Station will be within easy reach of Silverton Quays, a 50-acre (20-hectare) site on the south side of the Royal Victoria Dock proposed for development. Plans include a potential bridge connecting the site with the ExCel centre and the new Crossrail station. Minoco Wharf in the Royal Docks will also add new residential space, as well as retail, financial and professional, and leisure space. There is also large potential for residential development towards the eastern edge of the line in Shenfield and Brentwood.
The eastern section of Crossrail will provide additional capacity on London's transport network, and will contribute to less congestion and overcrowding. It will also improve links and travel times to Central London, Canary Wharf, Heathrow Airport, and other destinations in the capital and surrounding region. Improved accessibility and commute times will help employers along the route and attract new business to open up shops and offices, and help support existing regeneration efforts and encourage investment in new development. When complete, Crossrail will play an important role in promoting new economic activity across the route.
For information on the Business Benefits and Economic Boost: Crossrail Western Section click here.
References:
Crossrail, 'Eastern Section', http://www.crossrail.co.uk/route/eastern-section/
Crossrail, 'Southall', http://www.crossrail.co.uk/route/western-section/southall/
Crossrail, 'Wider Economic Benefits', http://www.crossrail.co.uk/route/wider-economic-benefits/
GVA, 'Crossrail Development Pipeline Study', March 2014
GVA, 'Crossrail Property Impact Study', October 2012