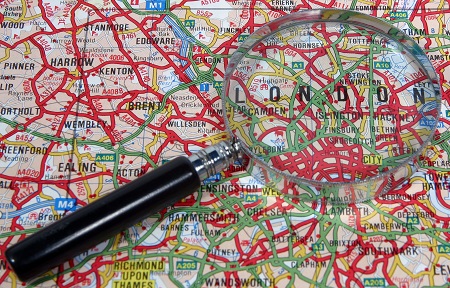 Crossrail will result in a range of substantial economic benefits to London, the South-East and the UK. According to Crossrail, the economic impact of the new transport corridor will be at least £42 billion. It will also promote new business development and employment opportunities, as well as improved commuting times for those living and working along the corridor.
Running from Paddington in Central London to Heathrow Airport and Reading, the western section is set to open in 2019. A number of stations will be enhanced along the route, while new stations will open at Acton Main Line, Southall, West Ealing and Hayes & Harlington. These improvements are also encouraging development and regeneration, providing new places to work and do business along the Crossrail corridor. Other stations along the western section of Crossrail include Burnham, Ealing Broadway, Hanwell, Heathrow Airport, Iver, Langley, Maidenhead, Reading, Slough, Taplow Twyford, and West Drayton. Crossrail will help support the regeneration of town centres such as Ealing, as well as other areas including Southall.
One of the most significant impacts of the western section will be on the residential market. By reducing travel times, Crossrail will help increase house prices along the route. This will increase the appeal of several areas, such as Ealing. Ealing Broadway Station is being refurbished, while the town centre is subject to extensive regeneration plans including an upgrade to the Ealing Broadway Shopping Centre. These improvements are attracting commercial property developers to Ealing, with major schemes including the St. George's development on New Broadway.
Shorter commute times will also help attract new commercial development to the area around five Crossrail stations within Ealing. The new link will help make Ealing an attractive alternative to areas along the M4/A4 corridor in West London. According to Crossrail, 44 per cent of planning applications for development within a kilometre of the five stations in the London Borough of Ealing cited the project as a justification for moving forward. For example, the Southall Gas Works will bring 3,750 new homes and 525,000 square feet of new commercial and community space close to Southall station. The development of the 83-hectare brownfield site will also include a new primary school.
Due to its proximity to Heathrow, Hayes has long been a centre for employment and commercial office space. Even before Crossrail, there has been significant interest in developing Hayes at London Gate (Blyth Road) and Hyde Park (Millington Road). The area around the Hayes & Harlington station has long been characterised by mixed development, and Crossrail will help to further develop the area. The new transport link is expected to add more than 900 residential units close to the station, including 510 units as part of the Old Vinyl Factory development. The development is expected to open up the town centre and encourage pedestrians to walk beyond the High Street. New office space is also expected to be added, including nearly 170,000 square feet through four development schemes within 500 metres of the Crossrail station.
The western section of Crossrail is also expected to benefit Slough. Before Crossrail, much of the community's office space had been relegated to the town centre away from the rail station. The area has been popular with a number of large companies, including Blackberry, Black & Decker, O2 and Reckitt Benckiser. With Crossrail, new commercial and residential development is planned for the town centre and the station. Notable development schemes include the Heart of Slough, a new commercial and mixed use development project with a gross development value (GDV) of up to £290 million according to the Regeneration Investment Organisation. The project includes new homes, office space, a hotel, a bus station, and retail and leisure opportunities. It will also feature The Curve, a new cultural centre, and over 70,000 square feet of Grade A Office space next to the new Crossrail station.
By improving transport links, Crossrail is helping to unlock development and regeneration opportunities along the western section. Central London, Heathrow, and other points across London will be reached in less time and more easily thanks to the new transport corridor. Improved accessibility and commute times will encourage investment and provide new and improved spaces for businesses and other economic activity.
References:
Crossrail, 'Western Section', http://www.crossrail.co.uk/route/western-section/
Crossrail, 'Wider Economic Benefits', http://www.crossrail.co.uk/route/wider-economic-benefits
GVA, 'Crossrail Development Pipeline Study', March 2014
GVA, 'Crossrail Property Impact Study', October 2012
Regeneration Investment Organisation, 'Regeneration Project: Heart of Slough – Commercial Quarter', https://www.gov.uk/government/publications/regeneration-project-heart-of-slough-commercial-quarter-gdv-290m/regeneration-project-heart-of-slough-commercial-quarter