Build Your Brand

Facilitates branding and advertising, as business can personalise their corporate space using the signage, logos, and marketing materials of their choice, as opposed to renting generic space in a business centre.
Get more Office Space for Less

Potentially lower rates or discounts when compared to the costs of renting a serviced office, especially whenever longer leases are agreed.
Control Your Space

More flexibility and control over the premises' appearance, layout, and space management.
Cost effectiveness

Conventional office space is priced on a per-square-foot basis, so tenants only pay for the amount of space used.
Inclusions and Exclusions
A conventional office lease includes the right to use space for the purposes agreed in the contract and 24/7 access to premises. However, the following are typically excluded:
Business rates, building maintenance fees, and service charges. The tenant is responsible for paying these in addition to the rental rates, which may put pressure on the overall budget.
Third-party service suppliers and contractors, such as insurance, broadband, electricity, security, and cleaning. This gives tenants more flexibility when it comes to finding a supplier that offers the right package, but adds costs on top of the monthly fees. Also, insurance costs may be high, since dilapidation and repairs costs are often added at the end of the lease.
The cost of refurbishment, decoration, and office fit out (including telecom set-up). This can push the move-in date forward, so conventional office space may not be the best option for businesses that need ready-to-move-in offices.
Admin, reception, and secretarial services, which makes this type of space best suited to companies that already have staff performing these duties.
Typical Occupier Profile
Across London, conventional office space is typically favoured by corporates, which include large firms involved in construction, real estate, oil and gas, and consulting, to name just a few. Similarly, this type of office space is best suited to the needs of businesses involved in banking, finance, insurance, and professional business services like legal and accounting.
Traditional office space is a great option for businesses with at least 100 employees, since small companies (those that have fewer than 15 full-time staff) are typically better suited to more modern, flexible workspaces with shared facilities and amenities.
In short, space and budget limitations make this type of office space appealing to established businesses, multinationals, and the public sector.
Conventional Office Space Locations in London
Here's a breakdown of the areas that have large amounts of conventional office space:
The City, Eastern Fringe (including Clerkenwell, Spitalfields, Shoreditch, and Tower Hill) and Midtown (including Holborn, Covent Garden, Strand, and Bloomsbury) - typically occupied by the education, media, and legal sectors.
Northern Fringe, Southbank (including London Bridge and Southwark) - favoured by corporates.
The City, Docklands, East and West Fringe areas - mainly occupied by financial, legal and insurance companies.
The West End - where typical occupiers are government and insurance firms.
Midtown, Docklands (including Canary Wharf), and Southbank - favoured by TMT, publishing, and creative businesses.
Soho - typically occupied by digital, advertising, and creative companies.
Typical Costs and Budgeting Considerations
In the West End, office space ranges between approximately £70 sq/ft for Grade B space and £110 for Grade A solutions. For comparison, average rents in the City of London range between £65 and £85, depending on the type of space.
Typical costs in other parts of London include:
Knightsbridge: £80-95
Victoria: £72-78
Covent Garden: £75-82
Soho: £80-98
Midtown: £65-83
Stratford: £40-45
Hackney £35-43
Kings Cross: £65-79
Holborn & Bloomsburg: £62-71
The above rates refer to Grade A properties (including new, re-fitted, and refurbished space) and are exclusive of business rates and service charges. Business rates range between £6 and £35 (with the lowest values in South London and the highest in the West End), and service charges also vary from area to area, with the lowest being set at £5.50 in Ealing and the highest averaging £15 in the Docklands.
As for Grade B office space, the highest rental values can be seen in Mayfair and St James's (£68-83), whereas the lowest costs are in Battersea and Nine Elms (£20-30).
Other Considerations
There are a few additional considerations worth bearing in mind when looking for conventional office space in London. First of all, a traditional office lease is a legally binding contract, so this type of space may not be a suitable option for businesses that are expecting to grow or expand in the short-medium term. In London, average lease terms are 10 years, although it is possible to negotiate break clauses after 5 years.
Prospective tenants should also budget for additional costs, such as parking space, which may or may not be available at the premises. Moreover, in the majority of cases it will be necessary to use the services of a commercial agent and a solicitor specialising in property, so they can negotiate the terms of the agreement and offer professional advice.
Lastly, the current mismatch between supply and demand will impact the future outlook of the conventional office market in London. Overall, it is expected that tenants will have less bargaining power, so discounts and rent-free periods may become harder to come by. Areas were tenants will be more likely to find rent-free periods include the Docklands (where landlords typically offer 12 months rent-free for 5-year leases and up to 26 months for 10-year leases), whereas the least likely include the West End and the Northern Fringe.
If you are interested in conventional office space, give our office market specialists a call now on 020 3965 9617 and let us help you find the perfect space.
More articles from the Office Solutions Section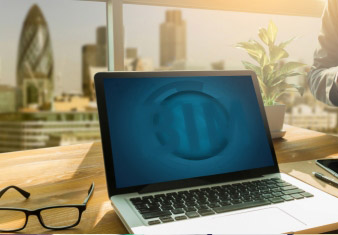 Virtual Office Services
This office solution allows businesses to enjoy a solid corporate identity at minimal cost and suits those who favour agile working environments and flexible business practices.
Flexible or pay-as-you-go packages.
Inexpensive set-up and affordable fees.
Eliminate distractions and the need to handle calls or clerical tasks.
Instant set-up: A virtual office can be ready in a matter of hours.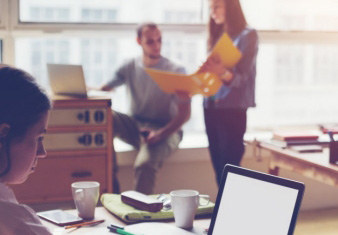 Startup Office Space
London offers a diverse mix of office space for startups and freelancers, who can choose among co-working spaces, serviced offices, hot desks, accelerators, and incubators.
Access to first-class facilities.
Flexible contracts.
A wide variety of locations & specifications.
Environment created for startups.
Fosters growth, creativity, and collaboration.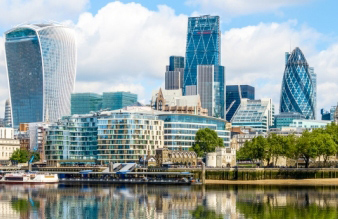 Short Term Office Space
Short term office space is suited to small companies, and particularly to start-ups and spin-out companies that have moved beyond the initial stages.
Short contracts and easy terms.
Fixed rental costs and no set-up fees.
Flexible contract terms.
Facilitates business growth and innovation.
Access to networking opportunities with other businesses and investors.