Virtual offices are practical business solutions whose popularity has grown thanks to their ability to meet the demands of the changing world of work. This office solution allows businesses to enjoy a solid corporate identity at minimal cost and suits those who favour agile working environments and flexible business practices.
Flexibility

Virtual office packages are available on a weekly, hourly, monthly, or pay-as-you-go basis.
Inexpensive Set-up

And extremely affordable monthly fees.
Productivity Boost

They facilitate a more effective use of time and can help boost productivity, as they eliminate distractions and the need to handle calls or clerical tasks.
Minimal Investment Required

No initial capital expenditure is required. Business owners do not need to invest in staff, furniture, office equipment, cleaning or security personnel.
No Financial Risk

Avoids financial risk with low commitments, and easy in-out terms.
Instant set-up

A virtual office can be ready in a matter of hours.
Inclusions and Exclusions
The following are usually included in a virtual office package:
The right to use a business centre's address as an official business address. This allows business owner to keep their personal and professional domiciles separate, and their private address does not need to appear on public records (i.e. Companies House). There are usually several addresses to choose from, and no utility bills or commuting are required.
A dedicated phone line manned by the centre's reception staff.
Reception / Clerical staff to handle calls, message-taking, handling and forwarding business correspondence, parcel pick-up and drop-off, booking meeting and conferencing facilities, support with business travel arrangements, etc. Large operators with a global presence may also offer access to their premises in other cities and / or countries.
Access to important documents and messages via e-mail, phone, or cloud storage.
Some services may not be included in the monthly fee:
The number of mail items forwarded may vary, and some operators apply a per-item fee. Postage charges are usually charged separately.
Access to meeting rooms and day offices may be charged separately depending on the virtual office package chosen.
The use of office equipment (printers, photocopiers, etc.) is typically charged on a pay-as-you-go basis, but it is still more cost-efficient than having to purchase office equipment.
Typical Occupier Profile
Virtual offices are a good choice for entrepreneurs, owners of small businesses, remote workers and independent contractors who only need to access to physical facilities (e.g. meeting rooms) occasionally. This service is also used by companies that need to test the local market before deciding on more costly investments or permanent office solutions.
Virtual offices are common with businesses in the technology, digital, and creative sectors, and they are especially popular with freelance web designers, developers, copywriters, digital marketers, graphic artists, etc., as well as with small e-commerce firms that choose to entrust their customer service operations to virtual office staff.
Virtual Office Locations in London
Virtual office services are offered by business centre operators all over London but particularly in:
The City, where there are more than 150 centres.
The West End, with approximately the same amount.
Southbank and Docklands, with more than 100 centres.
Shoreditch / Old Street / Hoxton, which mainly cater to tech and media companies.
Typical Costs and Budgeting Considerations
Central London addresses carry a premium, especially those in the City. However, basic address-only packages can be found for £40 / month, whereas some packages may go up to £150 depending on the address and the number of services included.
In the West End (W1, WC2), basic packages usually start at £60 / month and go up to £130 for full-service virtual office packages.
In Shoreditch / Old Street / Hoxton, costs are lower and average £40-£60 / month, although they can be as low as £8 / month if only basic services are required.
South London locations are on par with those in Shoreditch and fringe locations and range between £60 and £90 /month.
In the Docklands, packages average £45 for pay-as-you-go services to £70-£150 for more comprehensive packages depending call and mail volume.
Whenever additional services are not included, these must be factored in, although rates vary greatly from operator to operator. The average cost of call handling / call forwarding goes from 30p to over £1 / call, but some operators charge a fixed fee of £50 / month or the equivalent annual rate.
Mail forwarding costs usually entail postage fees and fixed charges (averaging £1 for standard mail and higher prices for parcels of special delivery items). Copying, printing, and scanning are typically charged per page, and costs go from 50p to £1. Meeting room hire rates start at £25 / hour depending on the room's specifications.
Some virtual office operators offer discounted rates on annual packages, although these must usually be paid in advance, so the initial costs may be higher. Otherwise, rolling month-to-month contracts are the norm.
More articles from the Office Solutions Section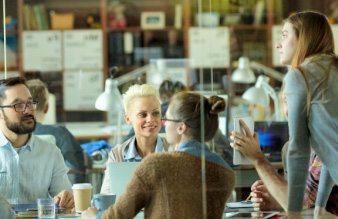 Project/Team Space
A flexible office solution catering to the needs of companies that require short-term space to carry out fixed-term projects.
A flexible, affordable solution.
Wide range of project space types, locations, sizes, and specifications offered.
All-inclusive rates, easy to get set up.
Minimal or non-existent capital expenditure.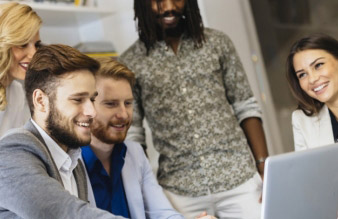 Sublet Office Space
Office sublets are generally a good option for new businesses and for companies of any size going through a growth stage.
Cost-effective office rental solution.
Reduced upfront costs (such as office fit-out).
Shorter and flexible lease terms.
Ideal for new or expanding businesses.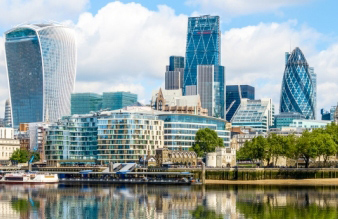 Short Term Office Space
Short term office space is suited to small companies, and particularly to start-ups and spin-out companies that have moved beyond the initial stages.
Short contracts and easy terms.
Fixed rental costs and no set-up fees.
Flexible contract terms.
Facilitates business growth and innovation.
Access to networking opportunities with other businesses and investors.