Office sublets are a commercial property solution that can have multiple benefits for both the primary tenant and the third party involved. Businesses that choose to downsize or consolidate their office space requirements can still fulfill the terms and conditions of their lease by subletting their property (or part of it) to a third party.
Inexpensive Space Options

Sublets are a cost-effective solution, since asking rents are usually lower than those mandated by the original lease.
Low Start-up Costs

Upfront costs (such as office fit-out) are significantly reduced, as sublet office space usually comes furnished and equipped with all the necessary infrastructure.
Flexibility and Reliability

Shorter and flexible lease terms mean that office sublets offer tenants a semi-permanent solution to their space needs, without needing to commit to a traditional office lease and to the costs and financial risks associated with it.
Inclusions and Exclusions
The main thing to remember when considering an office sublet is that the terms and conditions of the original lease apply and that modifications are not always possible. Many offices are sublet "as is", which means the sub-tenant must be willing to be flexible regarding space layout, office fit-out, furniture, service providers, etc.
A sublet agreement gives users the right to use office space for the purposes stipulated in the sub-lease contract. The following are usually excluded from sub-lease agreements:
Insurance.
Business rates and service charges, which are to be paid for by the sub-lessee. Additional charges like maintenance, general upkeep fees, and repairs are also the responsibility of the current tenant unless otherwise specified.
Utility bills (water, heating, electricity, Internet, phone, etc.) are excluded from a sub-lease agreement, although in most cases service providers will have already been selected by either the landlord or the primary tenant, which means the sub-lessee's choices are limited in this regard.
Office space may be partially or fully furnished, but the sub-lessee is responsible for covering the costs associated with refurbishment should this be required and permitted by the original lease.
Typical Occupier Profile
Office sublets are generally a good option for new businesses and for companies of any size going through a growth stage. This office space arrangement often entails lower rates and a less risky financial commitment, so it benefits businesses whose cash flow would be negatively affected by the strict terms of a conventional lease.
There isn't a single industry sector that tends to favour this type of office accommodation, but generally speaking, office sublets are common among companies involved in business and professional services, banking, insurance, and ICT.
Office Sublets in London
Business owners who are considering sublet office accommodation are more likely to find suitable space in those areas of London that are known for having large amounts of conventional office space. These include the City of London; neighbourhoods to the east and north east of the city (such as Shoreditch, Clerkenwell, Spitalfields, and Tower Hill); Holborn, Bloomsbury, and other parts of Midtown; the Docklands and Canary Wharf, the West End (and particularly around Victoria, Westminster, SoHo, and Mayfair); and the South Bank (including Waterloo, London Bridge, and Southwark).
Typical Costs and Budgeting Considerations
Like conventional office space, office sublets are calculated on a per-square-foot basis. The main factors affecting the overall price of a property are location, building quality / grade / age, and the length of the sub-lease.
Use the following average asking rents as a guideline, bearing in mind that office sublets will be priced at a slightly lower rate:
Where business rates and service charges are not included, it is important to remember that business rates are higher in the West End and lowest in the Docklands and City Fringe properties, whereas service charges are highest in the Docklands.
Other Considerations
Since underleases usually cover a period of under 12 months, there is not much room for negotiation of rent-free periods or discounts.
Business owners interested in signing a sub-lease agreement are encouraged to seek the advice of a legal expert, who can evaluate the risks and overall suitability involved in the terms of the original lease.
It is the responsibility of the sub-lessee to find out whether the underlease needs to be approved and / or signed by the landlord in addition to the primary tenant.
The sub-lease agreement must specify who is responsible or accountable for any damages that may be caused to the property, and for the costs of maintenance, upkeep of communal areas, etc. It is also necessary to clarify whether the sub-lessee should match the initial deposit partly or in its entirety.
More articles from the Office Solutions Section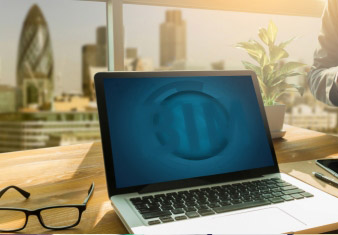 Virtual Office Services
This office solution allows businesses to enjoy a solid corporate identity at minimal cost and suits those who favour agile working environments and flexible business practices.
Flexible or pay-as-you-go packages.
Inexpensive set-up and affordable fees.
Eliminate distractions and the need to handle calls or clerical tasks.
Instant set-up: A virtual office can be ready in a matter of hours.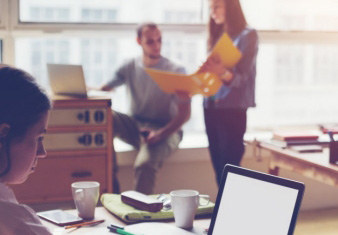 Startup Office Space
London offers a diverse mix of office space for startups and freelancers, who can choose among co-working spaces, serviced offices, hot desks, accelerators, and incubators.
Access to first-class facilities.
Flexible contracts.
A wide variety of locations & specifications.
Environment created for startups.
Fosters growth, creativity, and collaboration.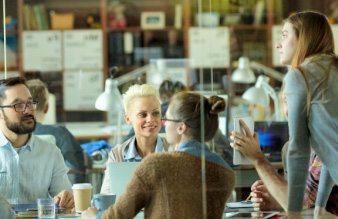 Project/Team Space
A flexible office solution catering to the needs of companies that require short-term space to carry out fixed-term projects.
A flexible, affordable solution.
Wide range of project space types, locations, sizes, and specifications offered.
All-inclusive rates, easy to get set up.
Minimal or non-existent capital expenditure.