East London is one of the capital's top destinations for business owners and entrepreneurs interested in coworking space. These spaces are a small sample of the coworking available in East London. We have a wide variety of workspaces for rent throughout East London including Farringdon, Liverpool Street, Aldgate East and Stratford. Add your favourite workspaces to the Quick Quotes shortlist or call us now on 020 3053 3893.
1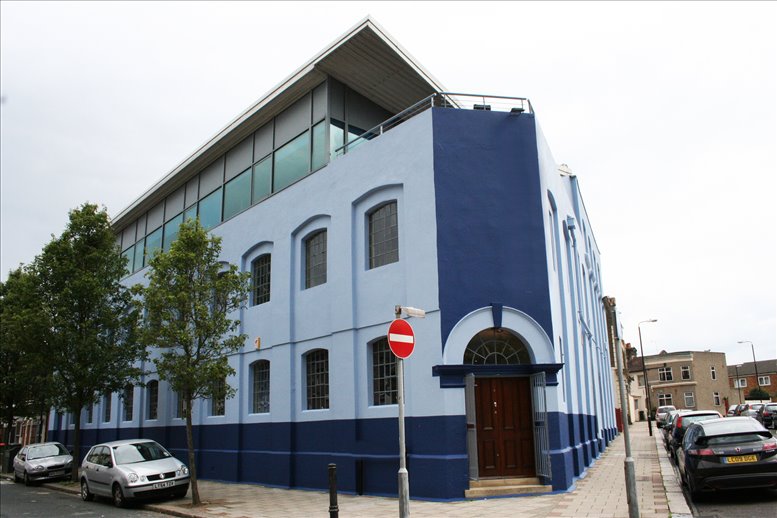 This vibrant workplace located in Plaistow offers office spaces with a contemporary design and exposed brickwork. There are bike racks on-site, and the space is perfectly located for local transport links, with London City Airport, West Ham station and Plaistow tube all nearby, making the commute quick and worry free. Tenants get access to a shared kitchen area, air conditioning, gym, boardroom, professional meeting rooms, shower facilities... More info
107-109 London Road - E13,
---
Tech & Creative Coworking Spaces in London
London is widely recognised as a global coworking capital, a status that draws professionals in search of flexible shared workspace and easy access to Central London's dynamic business environment and central location. Within the British capital, East London is one of the top destinations for business owners and entrepreneurs interested in coworking space. Following the 2012 Olympics and recent improvement to transport links, this area emerged into a leading tech and creative coworking hub.
The area has a strong and diverse economy reliant on banking, legal, media, finance, tech, and creative industries. This, along with the area's reputation as a hub for innovation and creativity, makes it a natural candidate for the development of a solid coworking market.
Major financial institutions also played a role in the growth of coworking in East London, for example with the involvement of Barclays in the creation of Rise London, established in Shoreditch to attract FinTech startups. Another example is Here East, one of London's largest hubs for tech entrepreneurs and creative freelancers, which focuses on media, business, education and tech ventures and has a dedicated coworking hub.
Where Can You Find East London Coworking Space
Some East London neighbourhoods like Shoreditch, Aldgate, and Whitechapel have among the highest concentrations of coworking in London. WeWork has a strong presence in the area, with hubs in Shoreditch, Aldgate, Spitalfields, Old Street, and Moorgate. The Office Group also runs several coworking spaces across East London. Other operators include Central Working, Runway East, Areaworks, and industry-specific coworking spaces like Techspace, which operates several hubs in the area, or female-centric spaces like Blooms Business Club.
Which are the Best Coworking Spaces in London for Startups
Silicon Roundabout, Shoreditch, and Hoxton are some of the best locations for startups in search of affordable workspace, as are Olympic Park and Stratford. There's another cluster of recommended coworking spaces in Hackney, which has experienced a renaissance as a creative hotbed and gained designation as an official Creative Enterprise Zone.
What Does Coworking Space in East London Cost?
On-Demand | Drop-in sessions for up to 30 hours / month usually cost £75. Some East London coworking space operators offer different pricing models based on per-minute rates, which work out to under £5 / hour and have daily caps, making daily use available for just over £10. Daily and weekly passes average £25 and £90 respectively.
Hot Desking | Hot desks average £250 /month, but can be found at slightly lower rates in Olympic Park and in Hackney. Smaller independently-operated venues offer hot desk space for under £100 / month. A variation of the shared desk model involves access to working spaces in restaurants, event space venues, and other commercial property not occupied during the day or on weekdays. Unlimited bookings start at £20 / month.
Fixed Desks | As for dedicated desks, they range from £300 to £450 / month. Private offices go from £400 for 1-4 occupants up to £7,000 for teams of more than 10 people.
Tokens | Another variation is offered by a coworking space in Finsbury, where coworkers can use a proprietary blockchain currency / token system to pay for coworking memberships. This innovative concept shows that London's coworking hubs have the potential to be more than just desks and private offices, instead becoming a tech ecosystem in their own right by using the solutions and technologies developed in them.