East Greater London Offices to Rent
East London is a popular location for those seeking affordable office space. Offering a range of options from serviced offices and coworking / shared workspace in business centres and parks to refurbished space and small industrial units. To view the currently available listings choose a location or let us search for you. Call 020 3965 9617 now to speak to an expert.
Featured East Business Locations
East London Office Space Rental Costs & Considerations
Costs: One of the main advantages of being based in Eastern Greater London is that business accommodation offers good value for money. Therefore, this area is generally considered a good choice for start ups and businesses that want to keep their overheads low.
Property Types: In addition to small office units in town centre locations, office floor space is also available in business parks, which are mainly located near the Queen Elizabeth II Bridge and include the Crossways Business Park and The Base Business Park. Another popular option is the business hub at the Thames Innovation Centre, which offers business support services as well as meeting and conferencing facilities, and various types of office space available on flexible terms. Industrial space tends to be clustered to the north of Dartford railway station, along the A207, and at the trading states near the Slade Green area.
Renting Office Space in East London: Benefits & Limitations Business owners looking for retail premises tend to start their search in Crayford, where there is high demand for space in retail parks and shopping centres. However, prospective tenants should keep in mind that Grade A retail space is in short supply, as the local inventory mainly consists of refurbished space in former industrial sites and factories.
Business in East Greater London
Although East Greater London is known for its industrial past, the local economy has gone from relying almost exclusively on agriculture and heavy manufacturing to depending on a service and retail-based industry. According to local authorities, there are currently more than 7,000 registered business in the Borough of Bexley alone, although self-employment levels are somehow low, especially when compared to other areas of Greater London. Statistical data show that only 1 in 5 East Greater London businesses operate on a self-employment basis, and most of them are involved in construction, transportation, and telecommunications. In 2015, more than 1,700 micro-enterprises were created in the area.
Some of the major industries and main sources of business opportunities are tourism and recreation, mostly around Dartford Heath (which is a designated Area of Outstanding National Beauty) and near East Greater London's numerous country parks and golf clubs. Cultural enterprises have a strong presence in Dartford, which is home to renowned performance spaces like the Orchard Theatre. In Crayford, key industries include admin support services, leisure, sales, and customer service.
About East Greater London
East Greater London covers a large area in the boroughs of Dartford, Bexley, and Greenwich. Some urban centres in this sub-region are located right on the border between Greater London, Essex, and Kent. The area boasts excellent transportation links and a convenient location, since most towns in East Greater London are only a few minutes' drive from major roads, such as the A2, A20, and the M25. East Greater London is well served by public transportation, as there are train stations in Crayford, Dartford, and Sidcup. Train services are run by Southeastern, which offers frequent services to central London (Charing Cross and Cannon Street) and connects this Greater London area with the city centre in approximately 40 minutes.
East Greater London is also within easy reach of two major airports. Domestic and international flights operate out of London City airport (which is located 16 miles away and is accessible via public transport) and Gatwick situated some 35 miles south of the area via the M25.
The main business locations within East Greater London are Dartford, Crayford, and Sidcup.
Fill in the enquiry form above or call 020 3965 9617 now for free expert advice.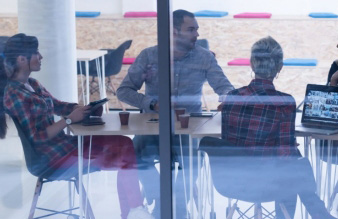 Business Centre/Park Space
Business centre and business park space is available in a number of forms including serviced offices, virtual offices, hot desks, and shared office space.
Flexibility.
Better value than conventional space.
Creative allocation of space and high quality premises.
Lower financial risks.
No legal or commercial agent costs.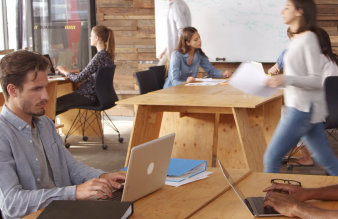 Coworking Space
London's solid entrepreneurial spirit has driven the demand for flexible coworking office space as a practical and cost-effective alternative to conventional leases.
Flexible costs and contract lengths.
Wide range of options to choose from.
Modern high-spec office buildings.
Promotes collaboration & networking.
No initial capital or financial commitment required, and no exit or disposal costs.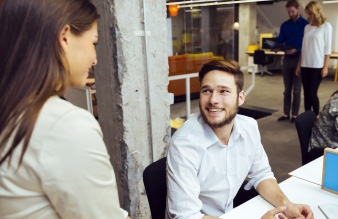 Serviced Offices
SMEs are the most common serviced office occupier. First-time business owners are also typical tenants, as a serviced office is perceived as a less risky option when compared to conventional office space.
All-inclusive pricing.
Short / flexible lease length.
Less capital expenditure.
Opportunities for networking.
No dilapidation costs.