Ideal Locations Available

Being based at a prime location that offers convenient access to local and international markets.
Space that Works for You

All the space, equipment and access you need to get things done, at a wide range of locations across the city.
Low Rent Volatility

Predictable costs, and space you can rely on.
Inclusions and Exclusions
A lease agreement for industrial space will typically include:
Unrestricted access to the premises, which are usually gated and barrier controlled.
Warehousing and industrial units fitted with loading doors, dock levellers, and lifts in multi-storey units. However, any alterations will require written permission from landlord and sometimes from the local authorities.
Units usually include a small office / reception area, and some industrial estates offer access to shared facilities too, such as kitchen and rest areas.
Parking space, including HGV parking bays.
The following exclusions usually apply to industrial property lettings:
Business rates and service charges (maintenance, insurance, management fees, signage, etc.).
Utility bills.
Legal costs.
The cost of repairing, replacing, or maintaining fixtures and internal fittings.
Cleaning / Janitorial services.
Regular inspections (electrical, gas, health and safety, fire risk assessments, etc.).
Typical Occupier Profile
Industrial and warehousing space appeals to companies in a wide range of industry sectors, such as distribution and logistics, construction, manufacturing, recycling, retail and food & drinks. According to research data published by Colliers International, approximately 35 per cent of all transactions involving industrial space in London are driven by the retail and food industries, followed by logistics and distribution (28 per cent), construction and engineering (9 per cent), manufacturing (6 per cent), automotive and consumer services (5 per cent each), and data and electronics, with 2 per cent.
Industrial / Warehouse Space in London
According to a Deloitte report, there are approximately 30 million square feet of industrial space in Inner London, which accommodate more than 3,200 industrial units. The average size of most units ranges between 1,500 and 5,000 square feet.
Industrial space distribution in central London is as follows:
Newham, Tower Hamlets, Southwark, Greenwich, Wandsworth, Islington, Camden, Lewisham, Hackney, Hammersmith & Fulham, Kensington & Chelsea, Westminster
Newham has the highest inventory at 5.1 million square feet. Most units are owned by property companies
Tower Hamlets has 4.9 million square feet and a similar occupier profile to Newham
Southwark has 4.1 million sq ft, with many site owned by Network Rail
Greenwich: 3.9 million sq ft
Wandsworth: 2.6 million sq ft
Islington: 2.3 million sq ft
Camden: 1.8 million sq ft
Lewisham: 1.2 million sq ft
Hackney: 1 million sq ft
Hammersmith & Fulham: 800,000 sq ft mostly owned by the public sector
Kensington & Chelsea: just below 500,000 sq ft
Westminster: 100,000 sq ft
In addition, the Outer London Commission identifies several major industrial/business improvement districts:
Park Royal London Riverside Garratt (Lambeth)West & South London South Wimbledon (Merton)Beddington (Sutton)
Park Royal (including parts of Ealing, Brent, and Hammersmith & Fulham), which covers an area of 500 hectares and provides industrial accommodation to 2,000 companies
London Riverside, with nearly 400 hectares and currently home to 300 businesses
Garratt (Lambeth), a smaller site with approximately 6 hectares and 70 businesses
West & South London: White City, Nine Elms, Battersea, shortly to be developed as part of the City in the West plan
In Greater London: South Wimbledon (Merton), with 32 hectares and 200 businesses, and Beddington (Sutton) with 130 hectares and over 170 businesses
Typical Costs and Budgeting Considerations
Although rental values vary greatly depending on location, designated use, and quality of the premises, the following average rates apply to most industrial / warehousing units in London:
West London: East London: North and North East London South & Greater London:
West London: £7 to £13 / sq ft /year
East London: £8-£10
North and North East London (Enfield, Waltham Forest, Lea Valley): £8-£13
South & Greater London: £9-£11
Moreover, if an industrial unit is part of a Business Improvement District, an additional levy will be applied, which may be expressed as a percentage of the applicable business rates, as a membership fee, or based on a tier system.
Other Considerations
Business owners who require industrial space in London should be familiar with the key trends that apply to this property sub-market. Firstly, most of the available supply consists of medium-sized and large logistics and big-box units, and there is a very limited supply of new units under 100,000 square feet. This means that prospective tenants looking for small units will need to be aware of the current market imbalance and may be required to rent units above their initial space requirements.
Moreover, the supply of big shed space is quickly dwindling, and the only boroughs where supply is on the rise are in Greater London (Bexley, Bromley and Sutton), whereas the sharpest declines are evident in Hackney, Islington, Westminster, Tower Hamlets, and Camden.
However, some speculative developments are planned in what until now were untapped industrial locations. According to Cushman & Wakefield, there are 5 million square feet of industrial space under development, mainly in boroughs like Newham, Tower Hamlets, Greenwich, and Southwark. Overall, rental growth is expected to remain strong, and by 2020 average rates could reach up to £14 in most industrial locations.
More articles from the Office Solutions Section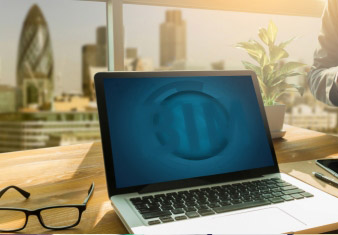 This office solution allows businesses to enjoy a solid corporate identity at minimal cost and suits those who favour agile working environments and flexible business practices.
Flexible or pay-as-you-go packages.
Inexpensive set-up and affordable fees.
Eliminate distractions and the need to handle calls or clerical tasks.
Instant set-up: A virtual office can be ready in a matter of hours.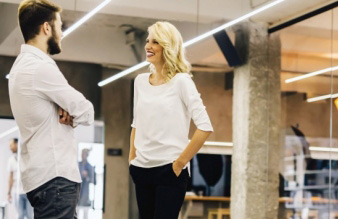 Managed Office Space
Managed or semi-serviced offices are a convenient office solution that suit the needs of business owners who don't want to commit to a conventional office lease but don't want to go down the serviced office route either.
Non-branded buildings.
Flexible licence agreements with easy in-out and renewal terms.
Move in within 3 months of lease-signing.
Credit checks are not usually necessary.
Total personalisation of office space.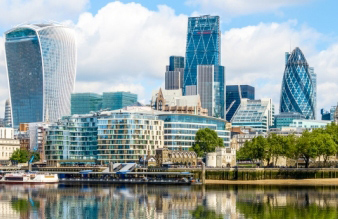 Short Term Office Space
Short term office space is suited to small companies, and particularly to start-ups and spin-out companies that have moved beyond the initial stages.
Short contracts and easy terms.
Fixed rental costs and no set-up fees.
Flexible contract terms.
Facilitates business growth and innovation.
Access to networking opportunities with other businesses and investors.