North Greater London Offices to Let
North Greater London office space – including serviced offices, coworking and shared workspace, industrial units and conventional business accommodation – is available now to rent on flexible short term contracts as well as longer term leases.
You can browse the listings by using the map or links above or simply contact us by calling 020 3965 9617 and we'll be happy to assist you. Our service is free of charge and we can even help you arrange viewings and negotiate terms.
Featured North Business Locations
Office Space North Greater London
We can help you find both furnished office space and unfurnished offices to lease throughout the Northern areas of Greater London.
Office Rental Costs & Considerations
Self-employment levels across North Greater London are slightly higher than the London average. The area's demographics and long-term employment trends make it particularly suitable for micro businesses, which account for nearly 93.5 per cent of the total. However, business failure or churn rates are also typically high.
Generally speaking, the commercial property market in North Greater London is characterised by high vacancy rates, which means that office space is readily available. In fact, there is an oversupply of office accommodation in the area, which helps keep prices low. A large proportion of office units are situated in Woodford, whereas retailers tend to be clustered in Loughton High Street and in areas adjacent to North Circular Road, as these locations benefit from high footfall levels.
The last point to consider is the long-term vision that local authorities have for North Greater London. It is expected that in the medium term, continued population growth will make this area even more appealing for real estate developers and for businesses involved in housing and construction activities. Other sectors that are expected to grow significantly include digital and creative activities.
Business in North Greater London
The business scene in North Greater London is highly reliant on the service sector, which is mainly driven by companies engaged in financial activities, business services, wholesale and retail. The residential character of this area means that the number of construction companies is higher than in other parts of Greater London, and the same applies to businesses providing accommodation and food services, especially in Woodford and along the North Circular Road.
Proximity to Epping Forest translates into a robust leisure and entertainment sector. Education is another large source of employment, since the University of Essex has a campus in Loughton, near Debden underground station and off the M11.
About North Greater London
The North Greater London sub-region includes most urban centres in the borough of Redbridge, as well as communities located in Essex. On the whole, this region is considered a suburban area and has a predominantly residential character, especially in and around Loughton.
However, economic activity levels are high, as North Greater London has a thriving industry base supported by a growing population and by good transport links with central London, which can be reached in only 30 minutes via frequent underground services (Central Line). Road access is also good considering that major roads including the M25 and the M11 are within a few miles of most urban centres in North Greater London. The nearest airport is Stansted, which is located 25 miles away.
Fill in the enquiry form above or call 020 3965 9617 now for free expert advice.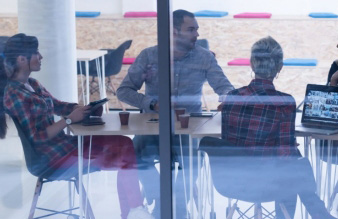 Business Centre/Park Space
Business centre and business park space is available in a number of forms including serviced offices, virtual offices, hot desks, and shared office space.
Flexibility.
Better value than conventional space.
Creative allocation of space and high quality premises.
Lower financial risks.
No legal or commercial agent costs.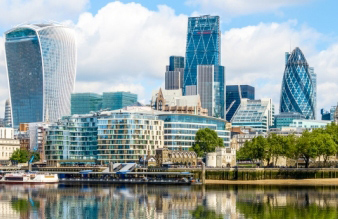 Short Term Office Space
Short term office space is suited to small companies, and particularly to start-ups and spin-out companies that have moved beyond the initial stages.
Short contracts and easy terms.
Fixed rental costs and no set-up fees.
Flexible contract terms.
Facilitates business growth and innovation.
Access to networking opportunities with other businesses and investors.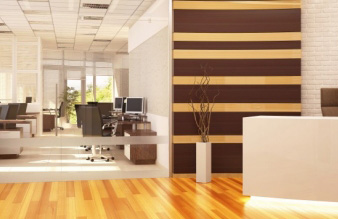 Conventional Office Space
Traditional office space is a good option for businesses with at least 100 employees and, across London, conventional office space is typically favoured by corporates.
Facilitates branding and advertising.
Potentially lower rates or discounts, especially whenever longer leases are agreed.
Flexibility and control over the premises' appearance, layout, and space management.
Only pay for the amount of space used.