South Greater London Offices to Rent
The Southern areas of Greater London offers cost effective office space for both small and large businesses with office rental rates that are typically less than half of what you would expect to pay in Central London. We have currently available offices to rent in both central locations and out-of-town business parks. Call 020 3965 9617 now and let us help you find the perfect South London office space.
Featured South Business Locations
Office Rental Costs & Considerations
With over 750,000 square feet, Croydon has the largest office floor space inventory in Greater London. However, a large percentage of the current office stock consists of low-grade space and there is urgent need for larger and more modern premises. This situation has its pros and cons, with the pros mainly involving low rental rates. In an effort to reduce vacancy rates, Croydon offices are competitively priced, as it is possible to find properties for £100 / square metre vs £265 in Westminster or £250 in the City. Office rental values are also lower in Croydon than in other regional centres, such as Merton, where they average £125 / square metre. In out-of-centre locations rates are even lower.
Business owners planning to establish themselves in the area should bear in mind that projects like Croydon Gateway and Croydon 2020 are likely to promote further commercial growth. Croydon town centre and the eastern and western neighbourhoods have been designated Growth Zones and Opportunity Areas that present good prospects for the construction, real estate, retail, food, and professional services sectors. Other projects have been created to address low start-up rates and the lack of quality office premises in Mitcham. These include the creation of the Generator Business Centre and a local business incubator unit.
Business in Southern Greater London
South Greater London has a dynamic service-based economy. Approximately 87 per cent of all local businesses are SMEs, but large companies are a key driver economic growth, since 60 per cent of all jobs are in companies that have more than 250 employees. Important employers are Mott McDonald, Chartis, Croydon Council, the Home Office, Nestle, Mondial, and Eagle House.
Croydon is an increasingly attractive destination for companies engaged in finance, insurance, and banking activities, and over the past decade the area has emerged as the most important financial centre outside of central London. Other important sectors are retail, hotels, distribution, telecommunications, civil engineering, and IT.
The public sector employs more than 40,000 people in Croydon, and despite cuts in public expenditure and recent job losses, the town centre is dominated by government offices, as the UK Border Agency, HM Revenue & Customs, the Driving Standards Agency, the Tribunals Service and many others are based here.
About South Greater London
South Greater London is a large urban area located south of the River Thames and bordered by the M25. Most urban centres within this sub-region belong to the boroughs Croydon and Merton. The area is marked by a fast-growing population that is commensurate with high levels of business and commercial activity, mainly in Croydon and Mitcham. Transportation links are plentiful and include Overground, Tramlink, and commuter rail services to Gatwick airport, London Bridge, St Pancras, Farringdon, and Luton airport. The airports at Gatwick and London City are within a 20-mile radius of most South Greater London towns.
Fill in the enquiry form above or call 020 3965 9617 now for free expert advice.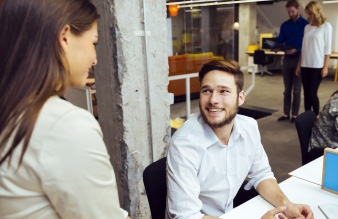 Serviced Offices
SMEs are the most common serviced office occupier. First-time business owners are also typical tenants, as a serviced office is perceived as a less risky option when compared to conventional office space.
All-inclusive pricing.
Short / flexible lease length.
Less capital expenditure.
Opportunities for networking.
No dilapidation costs.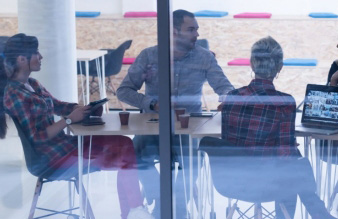 Business Centre/Park Space
Business centre and business park space is available in a number of forms including serviced offices, virtual offices, hot desks, and shared office space.
Flexibility.
Better value than conventional space.
Creative allocation of space and high quality premises.
Lower financial risks.
No legal or commercial agent costs.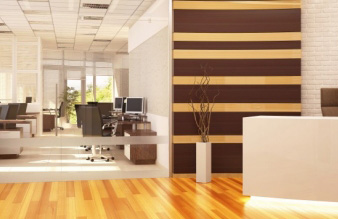 Conventional Office Space
Traditional office space is a good option for businesses with at least 100 employees and, across London, conventional office space is typically favoured by corporates.
Facilitates branding and advertising.
Potentially lower rates or discounts, especially whenever longer leases are agreed.
Flexibility and control over the premises' appearance, layout, and space management.
Only pay for the amount of space used.