Find shared office space and hot desks to rent on flexible terms in Wimbledon, with all inclusive rates and membership package options.
1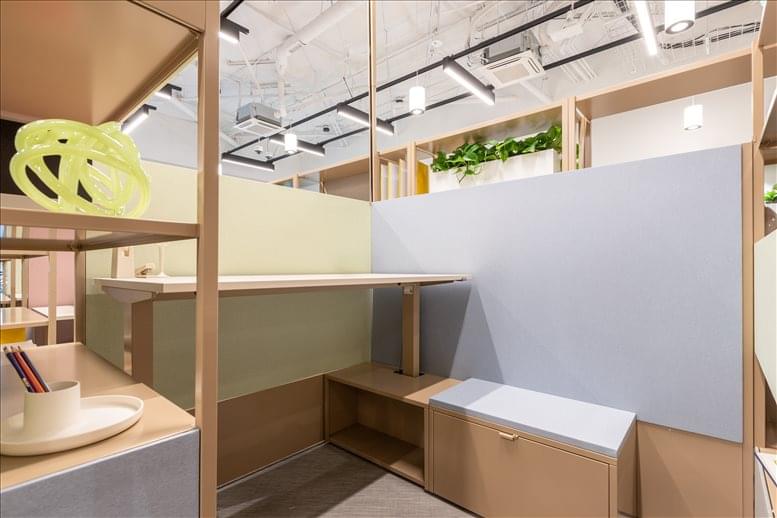 This Workspace offers playing host to visitors and like-minded individuals is easy, collaborate in the open-plan, coworking spaces or get-together in private meeting rooms, which are ready-to-go. With such an ambience members can find focus with open-plan office space in New Malden. Moreover, this centre is located on a mezzanine floor which will inspire clients to find new angles and ideas. Members can enjoy their own private desk in a... More info
Coworking from $93 per person per month
Spaces Beverley Way - KT3,
---
2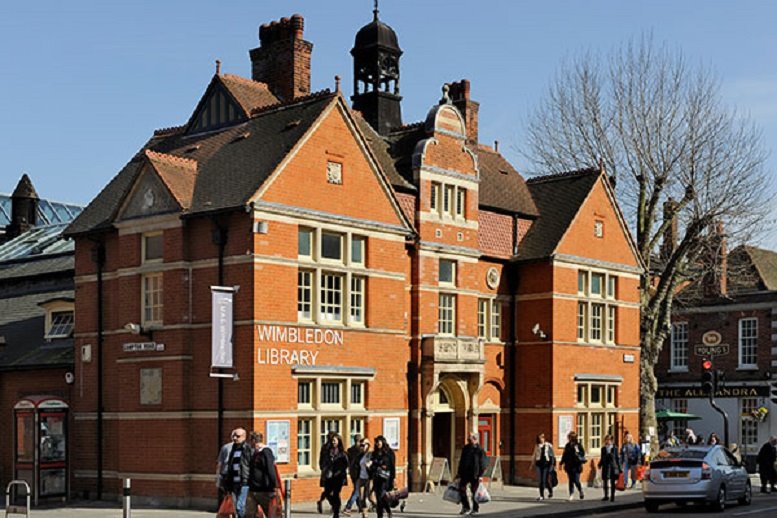 This property offers affordable, high quality and flexible office space, situated in the heart of Wimbledon. The co-working desks start from £85 per month and tenants join a thriving co-working community, where individuals are encouraged to network and grow their business. Tenants can benefit from 24 hour access, seven days a week, 52 weeks of the year. There are a wealth of fantastic amenities, this includes high-speed WiFi and access to... More info
Coworking from $85 per person per month
35 Wimbledon Hill Road - SW19,
---
3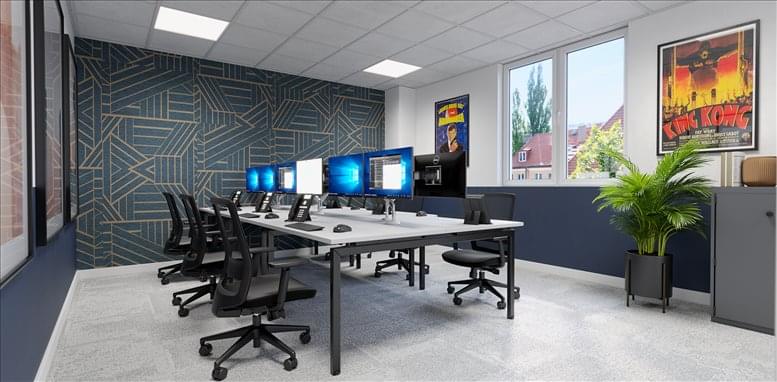 This workspace is a particular coworking space with a group of private offices, coworking desks and meeting rooms. The office interior is newly designed and offers soothing environment which in return helps to increase the productivity of the workers. Also, there are meeting rooms to meet, collaborate and create with the clients in the informal lounges. In addition, this has abundance of amenities like 24/7 access to the office, high speed... More info
Coworking from $229 per person per month
---
Coworking in Wimbledon | Flexible Shared Office Space
Wimbledon is one of the key business locations in the M25 office market. The growth of the shared office space market in Wimbledon has been parallel to an increase in the size and value of the area's creative and digital economy. These sectors are recognised for their potential to create employment and generate revenues, and Merton Council has been supporting new businesses in these industries to encourage further growth.
Wimbledon has always been an attractive office location due to the ease of access to the M25 and the quality of its commercial property when compared to more central areas of Greater London. Wimbledon is in South West London and offers easy access to public transport links that can take you throughout the capital and South East England. Planned transportation improvements (such as the proposed Crossrail 2 at Wimbledon station) are expected to help draw more entrepreneurs to the area, boosting the local demand for flexible office solutions like coworking office space for rent.
The opportunities of growth for shared office space in Wimbledon are also due to two well-known drawbacks of the conventional office market here: the shortage of new office developments and low availability rates. In addition, many office tenants are looking to upgrade premises, and given the market characteristics, the move only becomes feasible if alternative workspaces such as short term rentals and fixed desk space are considered.
Where Can You Find Wimbledon Coworking Space?
Coworking space in quality modern offices in Wimbledon can cost as little as £75 / month, and with prime rents across Wimbledon averaging nearly £50 / square foot, the coworking model certainly becomes an attractive and cost-effective option for businesses in search of office space in Wimbledon.
The South Wimbledon Business Improvement District formed in 2017 and several coworking hubs are based in this area, taking advantage of its close-knit business community and of the government support available.
One of the most well-known collaborative office spaces in Wimbledon is Wimbletech CIC. Built in the large Wimbledon Reference Library building, this initiative has become a symbol of the local startup culture. Wimbletech at The Workary offers a central location in the town centre and space for 150 startups, in a combination of fixed and flexible desk workspaces. Eventually, the Wimbletech model expanded to other Greater London locations, making use of underutilised buildings and transforming them into creative office space for use by the local community.
Another option is Mainyard Studios, a coworking hub located within easy reach of South Wimbledon station. This shared space mainly caters to startups in design, music, tech, and film industries, and offers a mix of private studio offices, desks in an open-plan office and sound proofed music studios. The company that manages Mainyard Studios recently announced the opening of Falcon Works, housed in a former industrial building and offering 12,000 square feet of shared office space.
London Coworking | Shared Offices to Rent
Coworking spaces in London may offer one or several workspace solutions, including:
day pass access;
monthly membership packages;
fixed desk space;
private studio space or coworking studios for teams;
private offices;
event space;
meeting space;
virtual offices;
and dedicated cowork spaces that foster collaboration among different startups and small business owners.
The space available is offered on flexible, competitive terms with the option of all inclusive pricing for an extensive selection of high spec facilities and amenities such as high speed internet and WiFi, air conditioning, 24 hour access, showers, bike racks and so much more.
Use the quick quotes form to get pricing and details of your favourite coworking space to rent in Wimbledon, or call us now on 020 3053 3893.