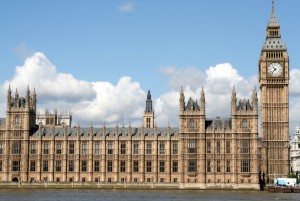 Small and medium sized businesses in London have access to a range of government-backed initiatives that support business development and growth. From loan programmers to mentoring initiatives, these schemes are designed to develop capacity, improve access to financing and support innovation. They are also important tools to help entrepreneurs and managers interested in developing business ideas and expanding their business.
Start Up Loans
Start Up Loans is a government funded scheme that provides loans and business mentors for entrepreneurs. The Start Up Loans Company is regulated by the Financial Conduct Authority and was originally created within the Department for Business, Innovation and Skills. Launched in 2012, Start Up Loans has lent more than £85 million to over 16,000 businesses across the UK. Entrepreneurs looking for other financing sources beyond banks and business grants may apply for loans of up to £15,000. In addition to financing, successful applicants have access to a business mentor and other support services.
Delivery partners work with entrepreneurs to develop their business plans and find mentors. Partners in London include Start Up Direct, East London Small Business Centre, South London Business, Connect London, NWES (Virgin Startup), Bright Ideas Trust, Financing Start-up Enterprise, TrainE-TraidE, Kaleidoscope, Fashion Angel and HBV Enterprise. For more information about Start Up Loans and to apply for funding, visit www.startuploans.co.uk.
Enterprise Finance Guarantee
The Enterprise Finance Guarantee (EFG) is a loan guarantee provided by the UK government. Its objective is to increase access to financing for small and medium-sized enterprises. The EFG is typically available to businesses that have been unsuccessful in securing traditional commercial loans because of a lack of security or experience. Businesses operating in the UK with a turnover of less than £41 million that looking for financing between £1,000 and £1 million are eligible for the EFG. Business must also be looking for repayment terms from three months to ten years.
The EFG is delivered by lending institutions, which are responsible for making individual lending decisions for financing that is backed by the scheme. Although the UK government provides a guarantee to the lender, there is no involvement in deciding how financing is provided or who receives funding. For more information about the EFG, visit www.gov.uk/enterprise-finance-guarantee.
GrowthAccelerator
An initiative of the Department for Business, Innovation and Skills, GrowthAccelerator gives small and medium sized businesses the opportunity to access coaching and expert advice from successful business leaders. The aim is to help businesses attract investment, increase sales and promote innovation through a network of over 120 experts with experience in starting, managing and growing a business. The scheme is designed with owners and managers in mind and focuses on developing the skills of business leaders.
To be eligible for the GrowthAccelerator initiative, independent businesses with less than 250 employees must have a turnover of under £40 million. Applicants must also demonstrate that they have the potential to become high-growth businesses. Successful applicants also receive up to £2,000 in match funding to support leadership and management training for senior managers. For more information about GrowthAccelerator, visit www.gov.uk/growthaccelerator.
Seed Enterprise Investment Scheme & Enterprise Investment Scheme
Start-up and early stage businesses often have difficulty attracting investment, especially if they are small operations. The Seed Enterprise Investment Scheme (SEIS) helps early-stage small businesses in raising equity finance by offering tax relief to investors. Similarly, the Enterprise Investment Scheme (EIS) provides tax relief for investors buying shares in high-risk small enterprises. By offering tax relief, the UK government expects investors to be more willing to provide funds to new small businesses.
Available tax reliefs include income tax, capital gains re-investment and capital gains disposal relief. For more information about the SEIS and EIS, including important roles and responsibilities for small businesses and their investors in order to maintain eligibility for tax relief, visit www.hmrc.gov.uk.
Finding More Information
There are over 100 initiatives and schemes that support small and medium businesses in Greater London. Initiatives range from financing supports such as equity and loans to business advice and mentoring schemes. There are also UK government-backed business supports catered to specific areas of London such as the East London Small Business Centre and Green Light North London, which helps businesses improve environmental performance and competitiveness. Supports also exist for specific sectors, including Creative Industry financing. To find out more about available schemes, visit www.gov.uk/business-finance-support-finder.