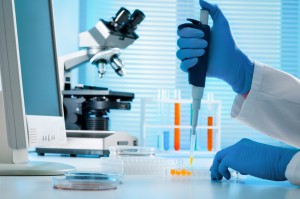 The vision for MedCity is to position London and the South East of England as a leading centre for life science research, development, manufacturing and commercialisation. Launched in April 2014, it will also help develop the region as an interconnected cluster for life sciences over the next twenty years focused on the so-called 'golden triangle' of London, Oxford and Cambridge.
Vision for MedCity
MedCity will promote London and the greater South East as a world leader and interconnected region for the life sciences sector. The initiative will involve the collaboration of academic institutions, businesses from various industry sectors, academics and researchers, and government leaders and politicians, and investors. With already over 700,000 people in the South East employed in the life sciences and healthcare sectors, MedCity will be tasked with creating additional jobs in the region. It will also foster additional collaboration and joint ventures to help lead the way towards new discoveries that are commercially viable. The ultimate goal is to promote the life sciences sector in the South East to the same position as the financial services sector in the region and the broader national economy.
About MedCity Limited
Founded by the Mayor of London, MedCity Limited is a partnership between London-based King's Health Partners, Imperial College Academic Health Science Centre and UCL Partners. The partnership also includes the support of the University of Cambridge and the University of Oxford. The initiative is modelled after the successful Tech City, a technology cluster centred in Central and East London.
MedCity's responsibilities include working to attract life sciences corporations of all sizes to London, Oxford and Cambridge. MedCity Limited will also be tasked with facilitating collaboration between businesses and regional academic and research institutions, including promoting specialist infrastructure to support and grow the life sciences sector.
MedCity Limited is based at the Wellcome Trust Buildings on Euston Road in Central London. The organisation is guided by an advisory board made up of leading life sciences minds in the United Kingdom, as well as business, charitable, political and medical leaders.
Investing in MedCity
MedCity Limited was established with a £1.1 million investment from the Greater London Authority (GLA) and publicly launched on April 8, 2014 by the Mayor of London. MedCity is also receiving £2.9 million in funding from the Higher Education Funding Council (Hefce). These investments will help MedCity support its vision and obtain additional support from partner organisations and businesses. MedCity will be further supported by the new Francis Crick Institute, a £500 million biological research and innovation centre set to open in London in 2015. The initiative will also be supported by the proposed £21 million bio-escalator in Oxford and the new £212 million Medical Research Council (MRC) Laboratory for Molecular Biology in Cambridge.