Back in November when we published our Time for a Cuppa infographic, we got in touch with two lovely ladies – Pippa and Jules – otherwise known as the Darjeeling Darlings, who are based in San Antonio, Texas, and absolutely adore good quality tea.
Reading their reviews of Tea Rooms across Virginia, Florida, Texas and California, we couldn't help but notice one additional participant of those little afternoon tea parties – someone we here in the UK are rather familiar with, who they refer to as Lizzie.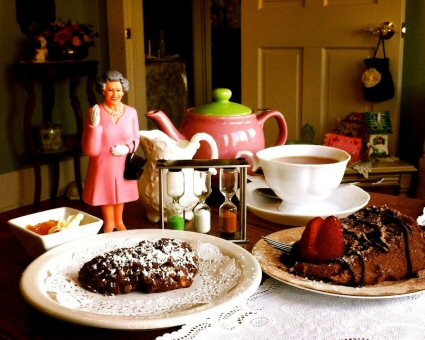 Among other things, we wrote in our email:
"We absolutely loved your Lizzie, she has a great taste and seems to really love tea. Just out of interest, has she actually been over here in the UK? If not, why don't you post her over, and we will take a photo of her in front of the Buckingham Palace? Just an idea!"
It took a while to pack (all those dresses, hats, handbags and jewellery!) but guess who arrived at our LondonOfficeSpace.com office earlier this month?
Her Majesty the Queen!
So just before the country got covered with enormous layers of snow, we took Lizzie on her first trip around London.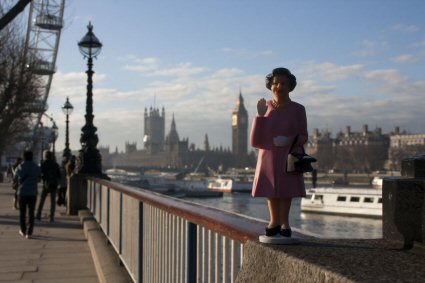 Lizzie loving the sunrise standing on the South Bank of the River Thames.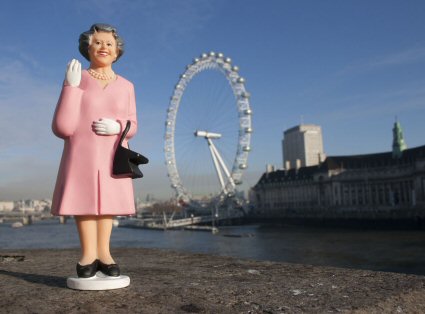 Enjoying the sun above the Thames, with the London Eye and London Aquarium in the background. Photo taken on the Westminster Bridge.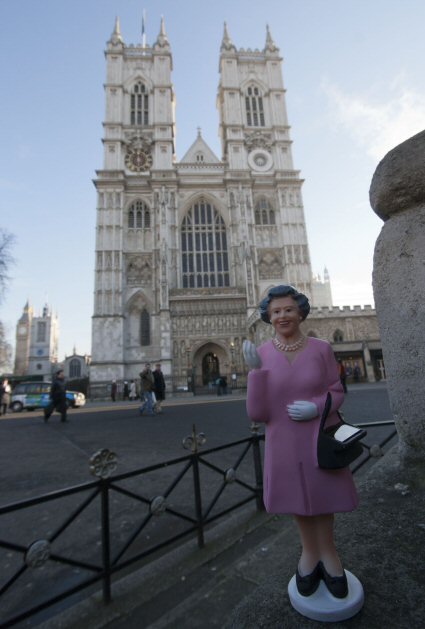 This is where Prince William and Catherine Middleton got married! (Westminster Abbey)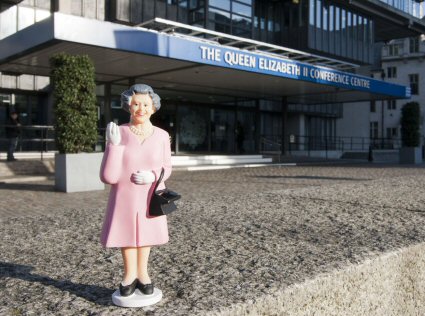 Just around the corner from Westminster Abbey there's the Queen Elizabeth II Conference Centre. Lizzie insisted on having a photo taken!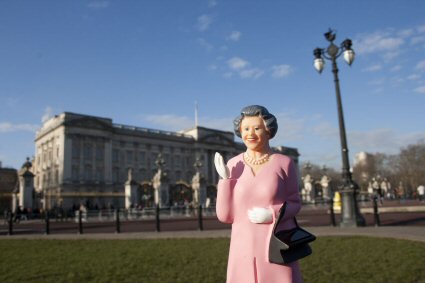 Waving from the Buckingham Palace!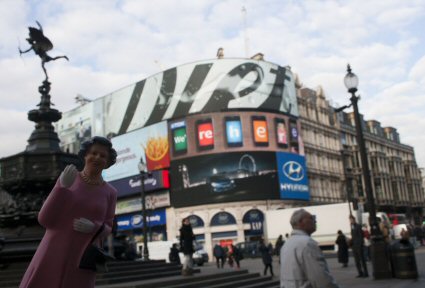 Hello from Piccadilly Circus!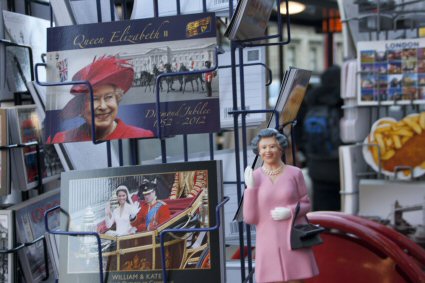 Choosing a card for Darjeeling Darlings – couldn't decide which one was better, take a guess what she chose in the end?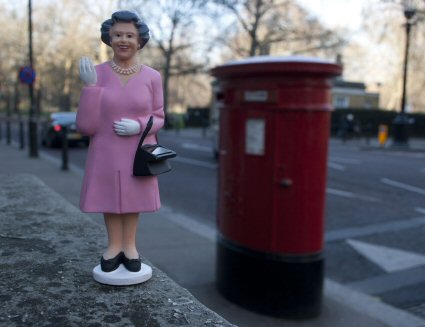 Considered posting it through one of the famous red post boxes, but realised she'd be heading home to Texas soon so opted to take it with her.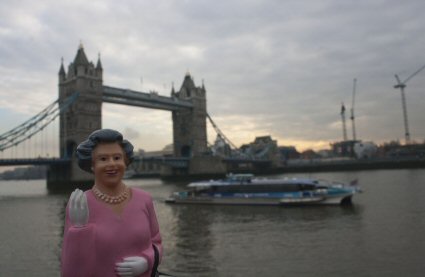 And as the January sun was setting down there were a few more moments left to adore dramatic skies above the Tower Bridge…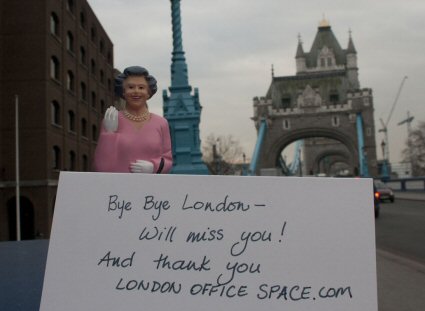 …and say goodbyes as our adventures came to an end.
Lizzie is now on her way back to the States (hopefully the flights are not cancelled due to adverse weather conditions – sorry, Lizzie!) and we must say, here at LondonOfficeSpace.com we will miss her company! What a good sport! Not for a second did she moan that all the waving was tiring her out, she loved all the attention (mainly from French tourists taking pictures of us taking pictures of Lizzie!). We hope she fell in love with London and will be coming over again. As they say, if you are tired of London, you are tired of life. And that's one thing Lizzie isn't!
Photos: © Jurga Sefton