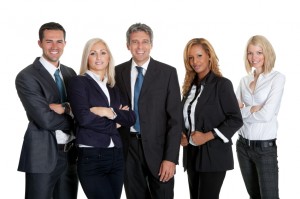 In a world where many businesses are caught up in driving commerce via social media, promotions as simple as networking are often neglected. Still, more and more individuals are recognising the need to return to traditional forms of marketing that work. If your approach to networking could do with a refresh, London is the right place to find success. Taking the innovative approach encourages those you network with to engage and creates a sense of excitement that will allow the buzz generated by your event to continue for some time.
Historic Medical Venue Hire
Choosing a historic venue for your networking event will awaken the audience's imagination. Throw a tour into the mix and you will have everyone feeling enticed by the time the main event arrives. If possible, invite a guest speaker to follow the tour to add to the excitement.
London is teaming with historic venues, and it is those that are medical that often tell the greatest stories. The Royal Hospital of Chelsea–which is currently inhabited by the Chelsea pensioners–comes with a variety of rooms and conferencing facilities. Guests can network under the watchful eye of earls' portraits in the State Apartments or they can enjoy the unrivaled acoustics of the Wren Chapel. The Royal Hospital is certainly majestic, but it doesn't really feel medical. For a true healthcare setting, try contacting St. George's University, in West London, which regularly hires out its hospital-themed sets for filming and other purposes.
Adopt Japanese Influences
In Japan, 'Pecha kucha' talks are all the rage. These talks simply mean 'chit chat', and are made of short five-minute presentations on concepts. Afterwards, guests have the opportunity to mingle with each other and discuss the ideas that were briefly introduced. The genius of this is quite simple really; five-minutes is enough to entice your audience into wanting to learn more about an idea, which sets the rest of the evening apart for discussions to take place.
Japanese venue hires aren't in short supply in London. While you could host a 'Pecha kucha' anywhere, it feels fitting to give the Japanese concept a Japanese theme. The Japanese Roof Garden of the Brunei Gallery at SOAS, in Russell Square, can leave your guests feel as though they have been transported from London to Japan. The Mayfair is also home to a Japanese-style garden, but this one comes with a moonlit theme. Throw in Japanese drinks and dishes, such as Saki tasting sessions.
Speed Presenting
Also known as 'Speed geeking', speed presenting involves setting up the leading innovators from your company and others at various junctions around the room. Individuals then have the chance to move between stations and receive rapid introductions to the concepts that make them special.
Where better to do speed geeking than at a highly innovative venue? The London Science Museum, in South Kensington, offers venue hire. Using a combination of galleries, it is possible to accommodate up to 1,500 guests. More intimate venues cater to 10 guests, but an audience that small would defeat the purpose of speed presenting. One of the gallery's most exciting spaces is 'Flight and Making the Modern World'. Also up for hire is the Greenwich Royal Observatory, which also includes the opportunity to tour the venue after dark.
Open Mic Nights or Karaoke
Open mic nights and karaoke certainly aren't for the faint hearted, but they can certainly break the ice at a networking event, which is often one of the biggest challenges organisers need to overcome. Similarly, you can consider taking the comedy approach to open mic nights, or go for an all-out 'talent show' theme. Not everyone will want to force themselves on stage, but those that are brave enough to do so will get everyone else talking. There are two ways to approach this event; organisers can either allow acts to get on stage while everyone mingles, or split the evening between mingling and watching acts.
The Deaf Institute is a great venue to hire for an open mic or comedy night. As well as offering a cosy and intimate bar, it features an upstairs music hall. This music hall is ideal for larger volumes of guests and offers plenty of room for a variety of acts.
The best innovative networking and events in London place as much emphasis on fun as they do being unique. When those attending your event are having fun, they are more likely to relax and spend time talking to each other. Each of these events incorporates some form of activity, without strenuously emphasising the type of team building events that wouldn't allow for easy networking. After your event, don't be afraid to invite someone to talk about it in a newsletter or write for a magazine. With the right approach, the buzz from your networking efforts will continue well beyond the event's finish.