In the vibrant, bustling city of London, the quest to secure the perfect office space can be overwhelming. With myriad options available, such as luxury serviced offices, trendy coworking spaces, classic Grade 2 listed buildings and much more, it is often difficult to figure out which option best suit your requirements. At London Office Space, we strive to transform this intricate journey into a rewarding adventure. We champion bespoke solutions to meet your unique needs, with the linchpin of these solutions being experienced commercial real estate brokers. In this comprehensive guide, we will delve into ten compelling reasons that highlight why hiring a commercial real estate broker is not merely a smart choice, but an essential one for your business.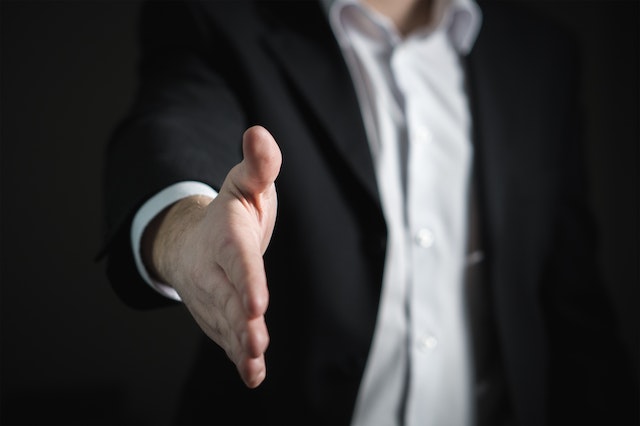 1. Expert Guidance
Translating the Maze of Real Estate Transactions into a Clear Path
Commercial real estate transactions are full of complexities that require a deep and thorough understanding of the legal and commercial state of the industry. This is where a commercial real estate broker comes into play. Their expertise lies in unravelling complex legal jargon and transforming an otherwise cloudy process into a transparent and manageable task. With their firm grasp of the local market, brokers comprehend subtle dynamics and variables that could heavily influence your decision-making process. They can guide you through various legal aspects and stipulations that come with acquiring office space, like zoning laws and building regulations. Often, the cost of navigating these nuances without professional guidance can lead to expensive and time-consuming legal entanglements. For example, brokers are great at spotting unfavourable clauses lurking within lease agreements, saving their clients from unexpected financial setbacks.
2. Time and Effort Saving
Paving the Way for a Smooth Office Space Journey
In our fast-paced and demanding business landscape, time is more than just a valuable commodity, it's a critical resource that could dictate the success of a business. A commercial real estate broker shoulders the taxing job of hunting for the right office space, scheduling viewings, and meticulously organising the many moving pieces of the office space acquistion process. They are forward-thinking, often anticipating potential issues and adeptly steering the course to prevent these from becoming major hurdles. Brokers maintain comprehensive databases of available properties which streamline the search process, ultimately helping to match your requirements in a swift and efficient manner. They also manage negotiations, grapple with extensive paperwork, and ensure that you enjoy a seamless and hassle-free experience. Brokers can effectively whittle down weeks of strenuous property search by filtering out unsuitable properties and honing in on the ones that match your specific criteria.
3. Access to Off-Market Opportunities
The Key to Unlocking Hidden Real Estate Treasures
Off-market commercial properties can often be the silent trump cards in the deck of property acquisition. They are the elusive opportunities that are not publicly advertised for sale or rent and can be an excellent source for businesses seeking something specific or exclusive. This is where a seasoned broker can make all the difference. Armed with insider knowledge and a robust network, brokers can access these hidden opportunities and bring them within your reach. Off-market deals often prove to be more cost-effective, circumventing the competitive bidding process that accompanies advertised properties. A broker can align these hidden gems with your business's needs, often uncovering opportunities that you may not have discovered on your own. For example, a broker might have exclusive access to information about a desirable office in a prime location that is yet to hit the market, thus giving you a significant advantage in securing it. In the competitive London property market, these hidden gems can often provide the perfect solution to your business's workspace requirements, making a seasoned office space broker worth their weight in gold.
4. Strong Negotiation Skills
Championing Your Interests at the Negotiation Table
The negotiation table is a battleground where critical elements of real estate transactions are decided. It is here that the negotiation skills of a commercial real estate broker prove their worth. Leveraging their deep understanding of market dynamics and the intricacies of property transactions, brokers ensure your interests are well-represented and protected. Without a broker, you run the risk of paying a higher price or agreeing to less favourable lease terms. Imagine walking into a negotiation for a prime location in London's financial district without an expert negotiator by your side. A broker could potentially save you thousands of pounds and secure better lease terms, leading to substantial savings and a better office space deal for your business.
5. Financial Advice and Insights
Guiding You Towards Informed Financial Decisions
When it comes to property transactions, sound financial advice is critical, and brokers are well-equipped to provide this. They offer insights into potential return on investment (ROI), anticipated cash flows, and other key financial parameters, arming you with the knowledge to make informed and profitable decisions. They can guide you in structuring deals to optimise financial outcomes and potentially save substantial amounts of money. Brokers understand the inherent risks associated with real estate investments and can help you balance your portfolio to maximise returns while minimising risk. Moreover, they are well-versed in the tax implications related to property transactions, helping you navigate this complex and often challenging terrain. Your broker might be able to provide crucial advice on the tax benefits of leasing versus buying, guiding your business towards a financially sound decision.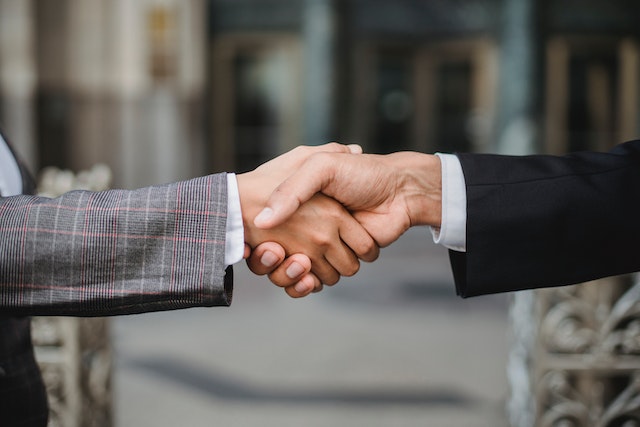 6. Post-Sale Services
Your Partner Beyond the Sales Agreement
A commercial real estate broker's role extends beyond the signing of the sale or lease agreement. They provide continued support and guidance, helping you set up essential services such as utilities, lease renewals and managmenet, fit-outs, and much more. This post-sale service is invaluable, especially for businesses without a dedicated property management team. Brokers offer continuous advice to ensure your office space continues to serve your business needs effectively. They can also assist with future growth planning, advising on how to scale your office space in line with business expansion. Testimonials from clients often highlight the value of this ongoing support and the peace of mind it brings. Simply knowing there's someone to turn to for advice after you have moved in makes the entire search for office space a lot easier.
7. Network of Contacts
Unlocking the Power of Industry Relationships
A broker's worth is not only reflected in their immediate services but also in their extensive network of property owners and industry contacts. These relationships can offer unique advantages, such as early access to new properties and insights into upcoming market trends. As we previously mentioned, the value of gaining early access to a property located in the burgeoning tech hub of Shoreditch or being informed of an anticipated surge in coworking spaces in London's West End can be extremely valuable. Brokers can also connect you with other vital professionals, such as solicitors, architects, and contractors, who can be instrumental in ensuring a seamless property acquisition process.
8. Customised Services
Tailoring the Property Search to Your Unique Needs
One of the key strengths of commercial real estate brokers is their ability to provide personalised services tailored to the unique needs of each client. They understand the specific requirements of businesses across various industries and sizes, and are well equipped to match these needs with the right property. Whether it's finding a small, vibrant office space for a budding startup or securing an entire building for a multinational corporation, brokers offer a tailored approach to property search and acquisition. They can customise the terms of a contract based on your unique needs, ensuring the deal perfectly aligns with your business objectives.
9. Market Trends and Analysis
Keeping You One Step Ahead of the Market
The real estate market is a dynamic beast, constantly evolving and offering new opportunities and challenges. Commercial real estate agents and brokers are skilled at taming this beast, providing valuable insights into the current market scenario and future trends. Armed with this market knowledge, you can make informed decisions that not only meet your immediate needs but also align with your long-term business strategy. For example, a broker's insights into the rising demand for flexible workspaces in London could shape your decision to opt for a flexible lease agreement, thus ensuring your business remains agile and adaptable to future changes.
10. Peace of Mind
Enjoying a Seamless and Hassle-Free Experience
Embarking on a commercial property transaction can be a daunting process, but with a professional broker by your side, it doesn't have to be. The peace of mind that comes with knowing an expert is handling the intricate details, reducing stress, and ensuring a smooth transaction is invaluable. Brokers help avoid costly mistakes and protect your interests throughout the process. Knowing that you have a trusted advisor on hand to guide you through such a complex and potentially challenging journey is immensely reassuring. Numerous clients have shared testimonials highlighting the positive impact a broker had on their office space journey, describing the experience as stress-free and incredibly beneficial.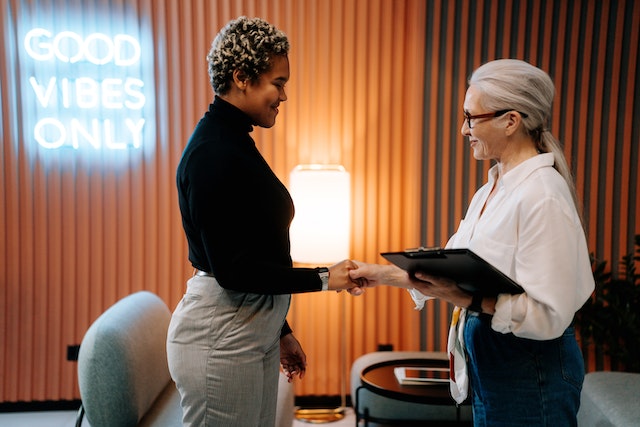 Wrapping Up
As we have made clear, navigating the multifaceted landscape of commercial real estate transactions in London can be extremely difficult. However, the process is significantly simplified when a commercial real estate broker is by your side, guiding you every step of the way. From expert guidance to insightful market analysis, strong negotiation skills and specialist services, the reasons to hire a broker are as varied as they are substantial. They provide strategic, financial, and emotional support throughout the entire process, transforming a potentially daunting task into a seamless journey.
Even for established corporations looking to expand their office space or optimise their lease agreements, a broker's expert advice and robust negotiation skills can often lead to considerable cost savings and an improved bottom line. They can use their detailed understanding of market trends and dynamics to advise these corporations on the most opportune times to invest or the most promising areas to explore.
Need an London office space expert you can trust?
Our skilled team of brokers at London Office Space are more than just facilitators; they are trusted partners when it comes to all local office space real estate solutions. They understand that each business is unique and requires a personalised, thoughtful approach. Their commitment to providing the best, most comprehensive service ensures that every business, regardless of its size or industry, can find the perfect office space solution in the Cental and Greater London. As your partner in this journey, they are always ready to guide you, ensuring you make the best decisions that align with your business goals and vision.
As you consider your next move in the world of commercial space in London, remember that you don't have to navigate it alone. An experienced commercial real estate agent or broker is not just a luxury but an indispensable ally that can make the difference between a good office space experience and a great one. With a broker by your side, your ideal office space in London is just a phone call away.