London stands as one of the world's foremost business centres, renowned for its commerce, finance, education, entertainment, tourism, media, research and development, healthcare, professional services, and transportation sectors. With its diverse economic landscape, the city boasts five major business districts that cater to different industries and offer unique opportunities for businesses to thrive. In this guide, we will explore the top business locations in London, providing you with the latest information and insights to help you make informed decisions for your company's success.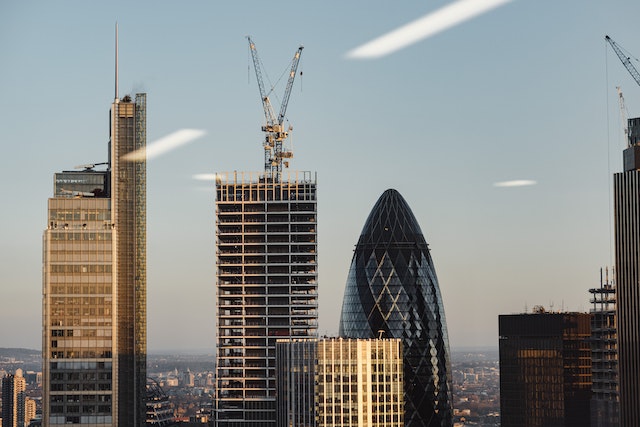 City of London: A Global Financial Powerhouse
The City of London, often referred to as the "Square Mile," is a global financial powerhouse and the historic core of London's business district. It has a rich history dating back to Roman times and has since developed into a leading center for finance and commerce. With its iconic skyline adorned with modern skyscrapers and historical landmarks, the City attracts businesses from around the world.
Despite its relatively small population of around 8,600, the City accommodates over 580,000 professionals who contribute to its vibrant economy. The financial sector is the primary driver of the City's economy, employing a significant portion of the workforce. Around 36 percent of professionals in the City work in the financial sector, contributing to its global prominence. The district is home to the headquarters of major financial institutions, including banks, insurance companies, asset management firms, and stock exchanges.
In the eastern part of the City, particularly in the area of Bishopsgate, you'll find a high concentration of financial companies. These include prominent names such as Aviva, BT Group, Lloyds Banking Group, Prudential, Standard Chartered, and Old Mutual. The City of London also houses key professional service firms, with approximately 36 percent of professionals working in this sector. These include prestigious law firms, consultancies, accounting firms, and other professional services providers.
The City's business landscape is diverse, and its various sectors collaborate to create a dynamic and robust ecosystem. Alongside finance and professional services, you'll find thriving tech firms and various media and telecommunications companies. The district's accessibility and connectivity, along with its concentration of talent and resources, make it an attractive location for companies seeking to establish a presence in London.
Apart from its business and financial significance, the City of London also offers a range of cultural attractions, luxury hotels, fine dining establishments, and world-class entertainment options. The area is steeped in history, featuring landmarks like St. Paul's Cathedral, the Tower of London, and the Guildhall. The City's unique blend of ancient and modern architecture creates a captivating atmosphere that is truly distinctive.
Overall, the City of London remains a global hub for finance and commerce, offering an exceptional environment for businesses to thrive. Its strategic location in Central London, concentration of talent, and established infrastructure make it a premier destination for companies seeking to establish their presence in one of the world's leading financial centers.
Canary Wharf: London's Secondary Financial Centre
Canary Wharf, located just 4 kilometers from the City of London, has established itself as a thriving secondary financial center in the capital. Initially developed from abandoned docklands, this district has undergone a remarkable transformation and now stands as a symbol of modernity and progress. With over 16 million square feet of office, retail, and leisure space, Canary Wharf has become a vibrant business hub.
Canary Wharf Group plc (CWG), a partnership of property development, investment, and management companies, plays a significant role in the district. CWG owns and manages more than half of the property in Canary Wharf, overseeing its development and creating an environment that caters to the needs of businesses and their employees. The district boasts 35 completed buildings, offering state-of-the-art facilities and amenities.
One of the notable aspects of Canary Wharf is its impressive lineup of global financial players. Major institutions such as HSBC, Citigroup, Wells Fargo, Barclays, JPMorgan Chase, MetLife, Clifford Chance, and Morgan Stanley have chosen Canary Wharf as their headquarters or have a significant presence in the district. This concentration of financial powerhouses has contributed to the district's reputation as a significant financial center.
Canary Wharf's accessibility is a key factor in its appeal to businesses. The district is well-connected through various transportation options, including the Docklands Light Railway (DLR), the London Underground (Jubilee line), and the recently opened Canary Wharf railway station. These transportation links provide convenient access for employees, clients, and visitors, enhancing the district's attractiveness as a business location.
Beyond its financial significance, Canary Wharf offers a range of amenities and services to support the needs of businesses and their employees. The district features a diverse selection of restaurants, cafes, bars, and shops, providing a vibrant and dynamic environment. Additionally, the presence of green spaces and waterfront areas adds to the appeal, offering opportunities for relaxation and leisure activities.
The continued growth and development of Canary Wharf are evident in ongoing projects that aim to further enhance the district's infrastructure and facilities. This commitment to expansion and improvement ensures that Canary Wharf remains a competitive and sought-after business location.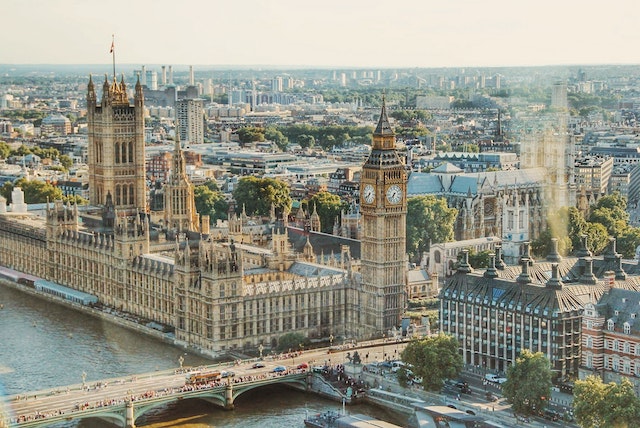 Westminster: The Political and Cultural Hub
Situated on the north bank of the River Thames, Westminster is the political heart of the United Kingdom. This district is not only steeped in political significance, but also offers a vibrant cultural scene. It is home to iconic landmarks such as Buckingham Palace, the Palace of Westminster, Westminster Cathedral, and Westminster Abbey, attracting tourists from all over the world. Beyond its historical and cultural allure, Westminster accommodates a wide range of businesses. Media and creative industries thrive here, with firms based in Soho, while the retail sector finds its stronghold on Oxford Street, one of Europe's major shopping districts. Companies like BAE Systems, BBC, BP, Marks & Spencer, Rolls-Royce Group, and AstraZeneca have chosen Westminster as their global and European headquarters, taking advantage of its central location and prestigious reputation.
Camden and Islington: Creative Industries and Unique Markets
Camden and Islington, two inner boroughs of London, form a smaller yet bustling business district. These boroughs are known for their vibrant creative industries, attracting businesses specialising in design, art, fashion, and architecture. Camden Town, located on the London canal network, serves as one of the major economic centres within the district. Once a centre for industry, Camden Town has undergone a revitalisation and now boasts a wide array of retail, entertainment, and tourism-related businesses.
One of the district's highlights is its diverse and lively markets. Camden is famous for its alternative culture scene and is home to various markets, each offering its own unique atmosphere. The Inverness Street market, Camden Lock market, Camden Lock village, Buck Street market, Stables market, and the Electric Ballroom indoor market draw crowds of locals and tourists alike. These markets showcase a wide range of products, including fashion, art, antiques, collectables, and street food. They have become iconic destinations, contributing significantly to the district's economy and attracting visitors from around the world.
In addition to its creative industries and markets, Camden and Islington are home to numerous finance and architecture firms. The Angel, Upper Street, and Essex Road in Islington offer a rich assortment of shops specialising in antiques and collectables, as well as art galleries that showcase local talent. This mix of creative and financial industries creates a dynamic and vibrant business environment, fostering innovation and collaboration.
Several notable companies have chosen Camden and Islington as their base of operations. Atlantic Books, a renowned publishing house, has its headquarters in Camden. MTV, a global media brand, also has a significant presence in the district. Associated Press Television News, a leading news agency, operates from Camden as well. These companies benefit from the district's creative energy and proximity to other business hubs in London.
Lambeth and Southwark: Revitalised Business Centres
Situated on the south bank of the River Thames, Lambeth and Southwark were once dominated by light industry and factories. However, in recent years, these boroughs have experienced extensive regeneration, transforming into vibrant and revitalised business centres. Lambeth and Southwark now attract a range of industries, with a particular focus on accountancy and consultancy firms.
Southwark, in particular, has undergone significant transformation. Once a haven for criminals and free traders, the borough has seen extensive regeneration efforts, leading to the emergence of a thriving business district. The Greater London Authority, the administrative body for Greater London, has its offices in Southwark, making local government a major employer in the area. The borough also houses The Shard London Bridge, an iconic 87-story skyscraper and the tallest building in the European Union. The presence of The Shard has further bolstered Southwark's reputation as a prominent business location.
Lambeth, on the other hand, is known for its significance in the tourism sector. The borough is part of the London South Bank tourist area and offers various attractions that draw both domestic and international visitors. London County Hall, a historic building now converted into offices and attractions, and the London Eye, a popular observation wheel, are major tourist destinations located in Lambeth. Additionally, Waterloo Station, one of Europe's busiest transportation hubs, is situated in Lambeth, providing excellent connectivity for businesses and commuters.
In Lambeth and Southwark, accountancy and consultancy firms thrive due to the central location, excellent transport links, and proximity to other business districts. The revitalisation efforts have created an attractive environment for companies seeking a modern and vibrant setting for their operations. These boroughs offer a balance between business opportunities and cultural attractions, making them desirable locations for a wide range of industries.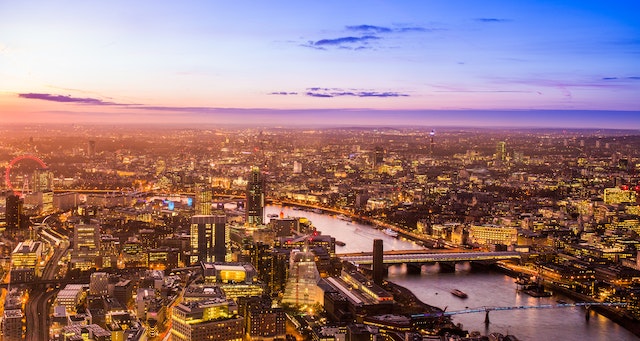 Looking for office space in a top London business location?
London's top business locations offer a wealth of opportunities for businesses to thrive in various industries. The City of London remains a global financial powerhouse, while Canary Wharf serves as a secondary financial centre with its impressive skyscrapers and prestigious tenants. Westminster combines political significance with a rich cultural scene, making it an attractive choice for companies. Camden and Islington provide a vibrant environment for creative industries and unique markets, fostering innovation and collaboration. Lastly, Lambeth and Southwark have undergone extensive regeneration, transforming into revitalised business centres that offer excellent connectivity and proximity to major attractions.
If you're looking for office space in any of these top London business locations, London Office Space is here to help. We are a leading office space rental website, offering a comprehensive listing of serviced offices and coworking spaces across London. Our platform allows you to search for the perfect workspace tailored to your specific needs. Whether you require a prestigious address in the financial district or a creative office location like Camden, we have a wide range of options available.
Visit London Office Space today and discover the ideal workspace that aligns with your business goals. Our user-friendly website and knowledgeable team make the process seamless, enabling you to find the perfect office space in London's top business locations. Take the next step towards establishing your presence in one of the world's most vibrant business cities.