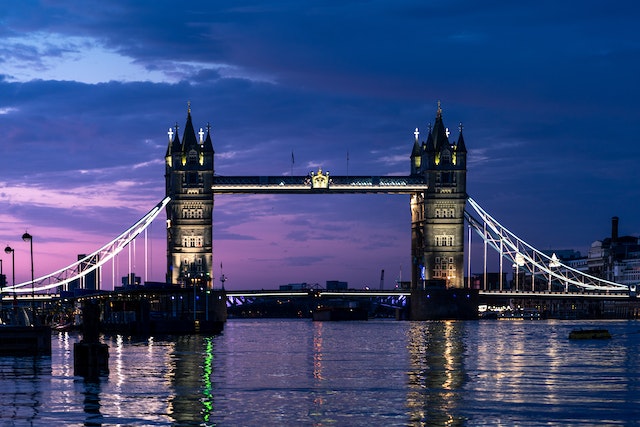 Following the widespread adoption of remote work during 2020 and 2021, the majority of industry sectors are returning or have already returned to the office.
During this period, employee expectations regarding the office environment have changed. For example, many companies now report that staff increasingly demand shorter commutes, dedicated collaboration and relaxation space within the office, and upgraded amenities.
As a result, many business owners are considering downsizing and/or relocating their offices so the new location meets the needs of existing staff and future hires.
Since location is a key consideration, let's look at what the most desirable central London postcodes are for your office in 2023 and beyond.
What makes an area desirable as an office location?
– A central location.
– Multiple transportation options.
– Nearby amenities such as banks, supermarkets, etc.
– A pleasant environment.
Top 10 most desirable postcodes
1. London Bridge (SE1)
Located between Bank and the Tower of London, central London postcodes don't get any more central than this. Offices in this area can be easily reached using various means of transportation, including Thames Clipper River bus, underground, and railway services.
Example of offices in this postcode:
The Shard, which features high-spec office space over 26 floors, and is currently occupied by leading names in media, finance, law, technology and healthcare.
Offices here have excellent sustainability ratings, customizable layouts, smart and automated lighting systems, garden space on each floor, and seven sources of Internet connectivity.
2. Richmond (TW9, TW10)
Richmond is a good location if your employees live in south or south west London and you're looking for a pleasant environment far from the hustle and bustle of the heart of central London but with all the necessary amenities.
Example of offices in this postcode:
The Quadrant at Oriel House: Located a short distance to Richmond Riverside and directly across Richmond Station, offices here combine a central location and a vibrant atmosphere with easy access to green areas and golf courses.
3. Greenwich (SE10)
Greenwich developed later than other parts of the city, so it has newer office buildings featuring higher standards. The area offers views of the London skyline and is a short distance to golf courses, restaurants, major roads, and London City airport.
Example of offices in this postcode:
Greenwich Peninsula, an office tower located right by the O2 Arena and North Greenwich station. Features include 24/7 access, on-site car and bike parking, on-site security and IT support, shower and breakout rooms.
4. Tech City (EC1)
Tech City is a global hub for companies in creative, IT, and media. Office space here caters to all needs, from maker spaces in former industrial buildings to high-spec new builds offering conventional office space.
Example of offices in this postcode:
Atlas Building, a luxury residential building with 11 floors devoted to high-spec office space. On-site amenities include pool, cinema, gym, concierge, admin and business support, and a range of furnished private offices and coworking space.
5. Euston Square (NW1)
Euston is part of the Knowledge Quarter, where more than 100 organizations involved in media, education, and information have their base. Multiple underground and train lines connect the area with other parts of London and the UK, and international connections are available at King's Cross St Pancras.
Example of offices in this postcode:
210 Euston Road, an office building whose exclusive design and amenities have been showcased in prestigious design magazines. This luxury office building has a member's club feel and features a café, a roof terrace, a gym, a library, and a combination of individual focus booths and shared lounges.
6. Soho (W1D, W1F)
Several global organizations have their headquarters here, although Soho is also a hub for startups in media, fashion, and retail companies. In addition to a central location, Soho offices are close to upscale shops, restaurants, and historic landmarks and offer easy access to a vibrant business community.
Example of offices in this postcode:
Fora, a relatively new office building that offers shared and serviced office space along with first-class hotel-style amenities and hospitality. The building includes bar and event space, indoor and outdoor collaboration spaces, and a reading room.
7. Aldgate (EC3)
This lively area is home to both global businesses and small startups, mainly in areas like finance and technology. Aldgate offices are centrally located near The City and Silicon Roundabout and well-connected via Fenchurch and Liverpool Street stations.
Example of offices in this postcode:
The Gherkin, an iconic London landmark, this award-winning office tower features the highest standards lighting, ventilation, and energy-efficiency. The building is described as "a city within a city" in reference to the wide range of services and amenities it hosts.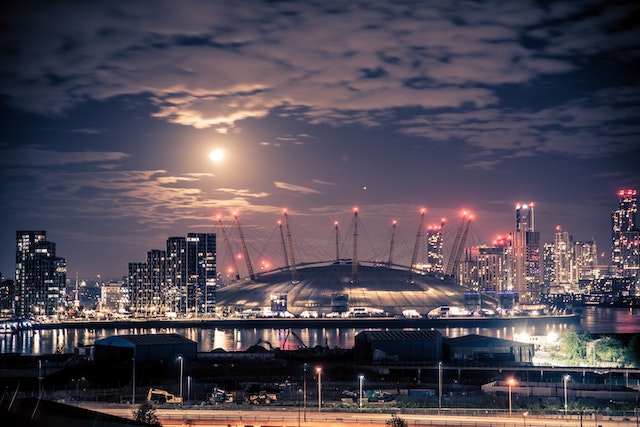 8. Belgravia (SW1X)
Belgravia is one of the most prestigious central London areas, with a privileged location between Westminster and Chelsea. This south west area is known for its pleasant atmosphere and has plenty of green spaces, from small gardens and landscaped squares to nearby Hyde Park. A good location for expanding businesses in investment, real estate, and finance.
Example of offices in this postcode:
Iron Trades House, a best-in-class office building with historical charm and unusually spacious interiors. The building consists of furnished and partially staffed private and serviced offices on flexible terms, which include parking (a bonus in this area!).
9. Midtown (WC2A)
Midtown is home to a high concentration of office-based firms in financial and professional business services. Companies here benefit from a central location halfway between The City and the West End, excellent connectivity, and a solid business scene.
Example of offices in this postcode:
Southampton Buildings, a Grade II listed property home to luxury serviced offices, which among other features include concierge, business lounge, reading room, gym, and games room.
10. Canary Wharf (E14)
Canary Wharf is the heart of London's banking and financial industries and a sought-after office location due to its affordability and riverside location. Perks include multiple transport options, including commuter ferries, DLR, and underground, plus having all amenities in a walkable and compact area.
Example of offices in this postcode:
Five Bank Street, renowned for its outstanding sustainability and technology ratings and for its one-of-a-kind features, including an underwater living wall, biodiverse roofs, and large green walls.
Wrap Up
The changing office landscape, propelled by new workforce expectations and the move towards flexible working, has businesses reconsidering their office needs. Central London postcodes offer myriad opportunities, each one carrying its unique advantages, from bustling urban spaces to tranquil environments.
To recap: London Bridge (SE1) is the prime example of city centre connectivity, whereas Richmond (TW9, TW10) is an oasis for those seeking peaceful settings. Greenwich (SE10) and Tech City (EC1) offer modern infrastructures and rich amenities, appealing to companies in various sectors. Euston Square (NW1) and Soho (W1D, W1F) offer proximity to vibrant communities of knowledge and creativity. Aldgate (EC3) and Belgravia (SW1X) cater to financial giants and startups alike, with their central locations and prestigious reputations. Midtown (WC2A) is ideal for firms seeking balance between The City and West End, while Canary Wharf (E14) appeals with its affordability and riverside charm.
Whether you're searching for premium connectivity, tranquil settings, or an innovative community, central London's diverse offerings ensure your next office location aligns perfectly with your business needs.
Looking for Your Next Office Space in the Best London Location?
In need of physical office space or virtual offices with Central London postcodes? Or prefer a Greater London borough location? We provide a variety of solutions for serviced offices and workspaces. You are also welcome to phone us at 020 3965 9617 to speak with a member of our friendly team of experts. Our office space specialists will help you and your business locate the most appropriate office in London to satisfy your unique requirements.
Below are a few of our most recent pieces about workspace and the future of work, including:
Wellness in Office Design: Gearing Offices for the Wellness Generation
From Frosty to Toasty: Decoding the UK's Office Temperature Conundrum
Hot Desking & Renting a Virtual Office in London
The Top 10 Workplace Trends for the Future Office (2023)
How to Craft an Office Relocation Announcement (w/ Samples)
Types of Commercial Leases in the UK: What You Need to Know
13 Desk Decor Ideas for Eye-Catching Office Spaces
Average Salary in the City of London