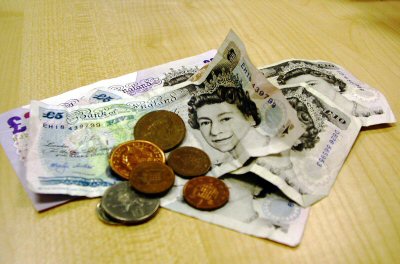 Maintaining a successful company and running an effective office within the current economic climate is challenging enough. Add to that the inevitable consistent rise in energy costs you may agree that now is a good time to think about implementing an energy saving strategy within your organisation. Successful focus on, and management of, making your office space more energy efficient does not only provide the benefits of becoming a greener organisation but the change can almost certainly make some positive adjustments to your balance sheets.
The quickest way to notice a difference in your electricity use is by adjusting your lighting set up. It is estimated that approximately 35% of electricity bills are made up of light associated costs and so replacing normal usage bulbs with energy efficient alternatives can make a significant impact on your energy consumption. Installing lighting and bulbs that operate at a lower current can increase efficiency by up to four times due to the more effective conversion of electricity to light as opposed to heat. Furthermore, encouraging your staff to turn lights off when not in use, or at least at the end of the day, can also save many kilowatts on a monthly basis. The installation of occupancy sensors may well be a worthy investment for areas such as toilets or rooms with limited use. Over time, this initial investment will be made back from the savings generated through keeping lights off when not required.
Managing the unnecessary usage of your electrical appliances will also make big differences to your utility bills. Rather than ban phone chargers and such like from the office altogether, it would be wise to encourage that such things are kept switched off at the wall when not in use. Surveying the efficiency of your appliances can also be a good investment. For example, flat computer screens use just 30% of the electricity consumed by their bulkier predecessors.
Heating is of course another huge portion of energy bills. Lowering the thermostat by 1 degree can decrease your monthly bill by 4% so encourage your staff to don a jumper or extra layer.
A great way of monitoring your usage and seeing quantifiable evidence of your positive changes is by requesting an energy monitor for your utility supplier. This gadget is usually free and can provide details on when your usage is highest and lowest. It also gives real time energy readings and estimated daily and monthly costs, allowing you to manage your consumption more efficiently and effectively. Many energy providers will not make it clear if your tariff is changing and so maintaining assessments of your contracts can prove frugal. Feel free to negotiate and threaten switching if you cannot secure a few percent discount per unit.
It is also worth enquiring into the many tax incentives for investing in greener, more eco friendly approaches to energy in the office such as the ECA, which is a government plan providing tax breaks to orgainsations that choose to install energy efficient equipment.
Further information on eco friendly practices, the ethical office and recycling office furniture in London.