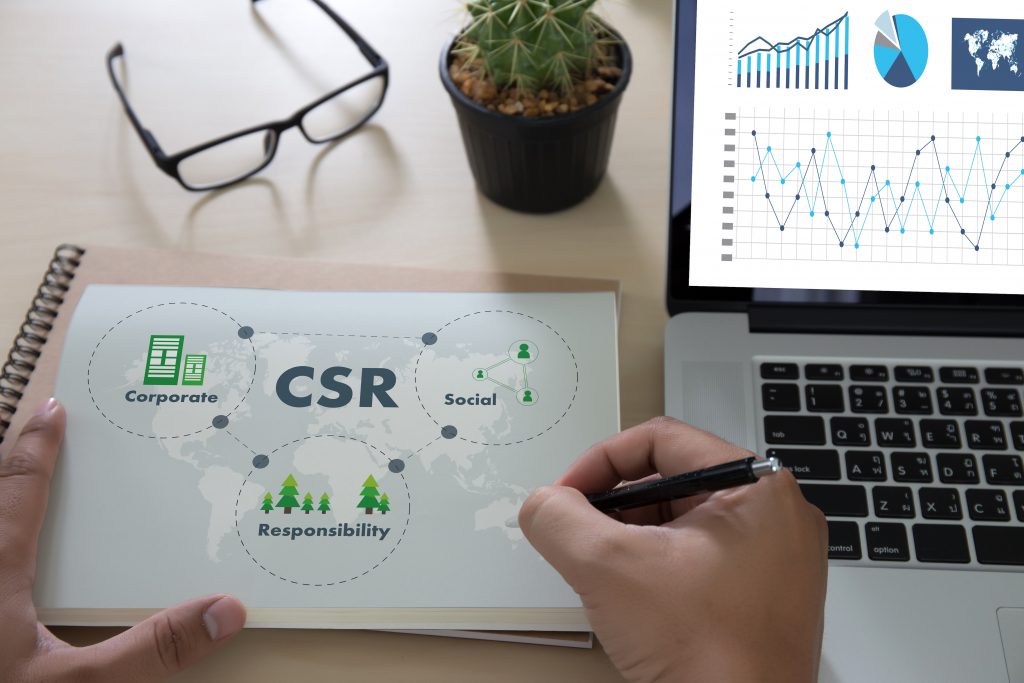 In this day and age, it is no longer simply an option to select the green choice for disposing of our unwanted office furniture and IT equipment; it is a corporate social responsibility (CSR). We as a society have become more and more aware of the consequences of our decisions regarding the disposal of waste in our domestic and working lives and the importance of sustainability, not only environmentally but also ethically. With the proliferation of businesses, charities and social enterprises dedicated to reuse and recycling, it has never been easier to arrange for clearance of unwanted office furniture in a socially responsible way.
There are a number of organisations in London who offer a comprehensive service including a survey, quotation, clearance and recycling or reuse of office furniture and goods. Where possible, most of these companies are committed to reuse and cultivate a network of organisations, charities and car-boot and Ebay sellers to repair, re-home and distribute the goods among charities, schools and businesses. Very rarely has office furniture reached the end of its intended life span at the point of disposal, as more often than not it has simply been replaced during a refurbishment or redecoration project. Reuse is by far the most ethically and environmentally friendly approach since the process of repairing, grading and re-installing reused furniture sustains jobs and creates 1000 times fewer CO2 emissions than the manufacturing of a new item. Where it is not possible to reuse, goods are broken down into separate materials to be effectively recycled. Waste goods that are not recycled end up in landfill which may contribute to air pollution due to methane emissions and contamination of water and soil.
Below are some companies offering office clearance in London:
BCL
Offer an office furniture and IT recycling service to ensure that a companies corporate social responsibility (CSR) is maintained to a high standard, with a clear audit trail.
https://www.bclmoving.com/sustainable-office-clearance/recycle-office-furniture.html
Clearance Solutions
Offers clearance services for offices of any size and aim to reuse as much as possible.
www.clearance-solutions.co.uk
163-173 Praed Street, London W2 1RH
020 7706 7554
Green Works
Clears and stores unwanted furniture to their depot and work with partner companies to repair, grade and sort furniture and distribute to schools, charities and small businesses.
www.green-works.co.uk
28 Charles Square, London, N1 6HT
0845 230 2231
Docklands Office Furniture Recycling
Offers a free survey of the office as well as clearance service and are dedicated to reusing and re-homing. Some is sold from the showroom in Hackney, East London.
www.docklandsrecycledfurniture.co.uk/
472 Hackney Road, London E2 9EG
020 7739 7699
First Fruit Warehousing
Is a social enterprise dedicated to providing jobs and ensuring furniture does not go to landfill. All goods are reused or recycled and any scrap is turn into art by community groups. First Fruit offers clearance services of all goods including electrical waste or alternatively a reception-only service for companies who prefer to provide their own transport.
www.firstfruitwarehousing.org
Unit 14, Kierbeck Business Complex, North Woolwich Road, London, E16 2BG
020 7476 4555
Stevensons Office Furniture
Sources, clears, repairs and sells good quality office goods at a fraction of the original price.
www.stevensonsofficefurniture.co.uk
863-865 Harrow Road, London, NW10 5NG
0208 969 3850
The Recycled Office
Works with businesses throughout London and the South East to clear and recycle all unwanted office items including hazardous and confidential waste.
www.the-recycled-office.co.uk
Kings Arms House , High Street, Brasted, Westerham, Kent, TN16 1JA
0800 046 3985
Further information on eco friendly practices, the ethical office and green office advice.