As many as two million trees will be planted in London by 2025, reports London mayor's Boris Johnson's office.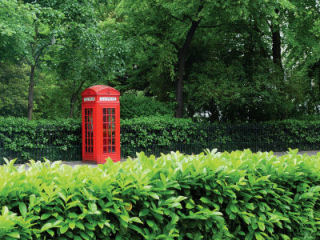 The capital is set to become greener, cleaner and more civilised, said the mayor's environment adviser Isabel Dedring.
The 2m tree plan was prepared as it is evident that the city desperately needs more parkland to combat predicted summer temperature increase.
The so called "urban heat island effect" means that buildings absorb and release heat, retaining higher temperatures in cities than suburban areas.
According to officials, by 2080 average summer temperatures in London could be nearly 3.9C higher than today. However, a study from Manchester suggests that increasing green areas in a city by 10% could offset the higher temperatures.
The programme is called Leading to a Greener London and it aims to increase green space in inner London by 5%, including green roofs and more trees in streets.
London consumes roughly £12 billion of energy each year and produces 22 million tonnes of waste.
Further information on saving money on your office energy bills, the ethical office and recycling office furniture in London.