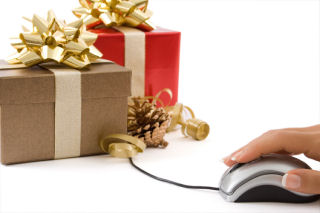 A lot of companies will have had to cut back on those Xmas extras this year, but you can still have a Credit Crunch Christmas Celebration. The swanky champagne reception from last year may indeed be a thing of the past, but it doesn't have to be a Scrooge like lump of coal either. It's important for both team building and office morale to have little celebration, to relax and enjoy a bit of the Christmas spirit together.
So you can't book the ballroom at a big hotel this year, but you can find out about pubs or bars with event rooms, some don't charge a hire fee, just a minimum spend at the bar. A restaurant meal is also a nice idea; many do a set Xmas menu that is quite reasonable. Secret Santa can be fun, where everyone chooses a name from a hat and buys that person a present, cap the spend limit at 5 or 10 pounds.
And look on the bright side, with less money behind the bar, perhaps you won't have as many bad memories as in previous years, or be suffering from a hangover that lasts till the New Year.
Further advice on all things Christmassy in the office including office Xmas parties, planning an office Christmas party in London and company Christmas cards.