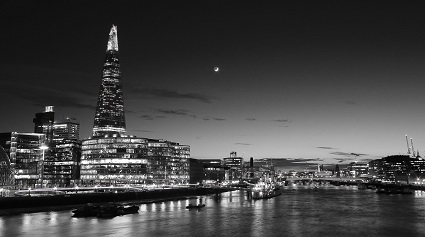 London's skyline and its blend of traditional and modern architecture is certainly representative of the city's special relationship with its past and future. One of the most distinctive traits of the city's skyline is its surprisingly low number of high rises, especially when compared to other global cities with a large population and high levels of economic activity. Makeover plans were put on hold or abandoned altogether during the financial crisis, and in other cases they were met with opposition from residents and consumer groups. But recently, an impressive number of development plans have received the go ahead, and in early 2017 there were 119 high rises in the city's development pipeline. Submissions for planning permission increased by 30 per cent in just one year, and many affirm that the city's skyline will the fully transformed by 2025.
Which Areas Are More Likely To Be Transformed?
London's vertical transformation will be most evident in the City and East London. Tower Hamlets will be thoroughly transformed, as there are 93 high rises in the borough's development pipeline. This area will be home to the city's tallest skyscraper, once the 75-storey Landmark Pinnacle is completed. Moreover, the construction of the impressive Bishopsgate 22 and 1 Undershaft may make the Gherkin invisible, and similar developments are planned in Isle of Dogs (with the 45-storey Baltimore Tower), the EC3 postcode (with the Scalpel Tower, 100 Bishopsgate, and 60-70 St Mary Axe).
The city's skyline will also bring a new visual identity to areas outside the city core. Shoreditch will consolidate itself as a major business district with developments like Bishopsgate Goodsyard, Principal Tower, and the Stage. Southwark will have 26 new high rises, and Lambeth and Newham will not be left behind with 32 each. Other areas whose skyline is likely to change include Croydon, Barnet, and even West London, particularly in Chelsea, Hammersmith and Fulham.
What Will Be The Effects On The Office Rental Market?
Beyond the purely architectural, the city's rapidly expanding skyline will have an effect on the local office market. For some market analysts, oversupply is the main risk implied in this wave of new office developments, particularly if post-referendum risk aversion in the financial sector materialises into multiple relocations to other European cities.
Whether this becomes a reality or not remains to be seen, although so far the trend seems to point to the opposite direction. Construction activity is nearing pre-crisis levels, and most deals involving new developments are pre-lettings, a fact that points at the intense competition existing among major occupier groups. Despite rumours of mass relocation, the financial sector (and in particular international banks) is behind 42 per cent of all take-up activity. Even if demand from the finance sector was to weaken, many suggest that TMT could well consolidate itself into London's main office space occupier.
From an investment point of view, the vertical expansion of the city may have slightly different implications. Weak demand from domestic investors is countered by strong appetite from overseas investors, who now benefit from favourable exchange rates. However, given the current tendency towards risk aversion, it is not yet certain how long it will take for recently acquired properties to be released into the market as functional office space. More importantly, it remains to be seen whether the new developments that will transform the city's skyline will be able to alleviate the tight supply-demand ratio that currently characterises the office market in London.
Sources:
(1) https://www.dezeen.com/2016/03/09/london-skyscraper-boom-continues-119-new-towers-new-london-architecture-report/
(2)  http://londonist.com/2016/08/the-gherkin-is-disappearing-from-london-s-skyline
(3) http://www.newlondonarchitecture.org/news/2016/march-2016/survey-reveals-more-tall-buildings
(4) http://www.newlondonarchitecture.org/docs/1_nla_ir_tall_buildings_single-1.pdf
(5) https://www.bloomberg.com/news/articles/2016-08-08/oversupply-beats-brexit-as-biggest-london-office-risk-ubs-says
6 http://www.consultancy.uk/nieuws/13043/central-london-sees-new-office-construction-return-to-pre-crisis-heights
(7) http://www.consultancy.uk/nieuws/13043/central-london-sees-new-office-construction-return-to-pre-crisis-heights
(8)  http://workplaceinsight.net/tmt-and-finance-sectors-drive-demand-for-london-office-construction/
(9) http://workplaceinsight.net/21183-2/
(10) http://pdf.euro.savills.co.uk/uk/spotlight-on/key-themes-in-uk-real-estate-2016-17.pdf