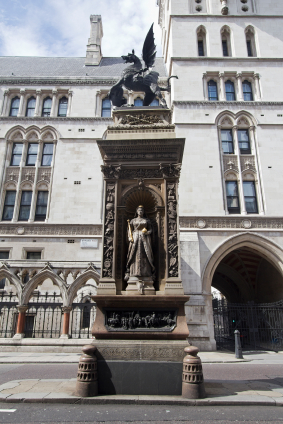 Chancery Lane – Greater London – WC2A 1AL
Chancery Lane was originally made and used by the Knights Templar wishing for easier access between Holborn and the Strand. Along this lane, they went on to build their original Knights Templar temple, on the same site that now houses the Southampton buildings, a row of magnificent structures built in the early Victorian era. The buildings were purpose built and most famously used for the headquarters of the UK's Patent Office from 1902 until late in the 1990's. When the headquarters moved to bigger premises, the Southampton buildings undertook internal renovation work throughout. Whilst keeping the stunning exterior of the building in its original form, the inside of the buildings have been well designed, crafted and mix both modern design with Victorian grandness. The highlight of the building is perhaps the original galleried reading room, which remains as majestic as ever.
The building is now used as a provider of executive offices, meeting rooms and suites, all crafted and finished to a very high standard, with most offering flexibility and the opportunity to tailor the space to the specific needs of the business. The beautiful lobby provides an impressive entrance and welcome to the building, and the professional and stylish environment more commonly attracts corporate business interest. The Southampton buildings offer several services and amenities including: air conditioning, lifts, 24-hour access, CCTV and access facilities for disabled. Furthermore there is on site IT support as well as full network computer cabling across the building and wifi available throughout. The office spaces are unbranded, furnished (if desired), set up for video conferencing and finished to a high specification. Additionally, the reception provides a 24 hour greeter, answer phone and telephone service. There is also the option to use the address as a virtual office with all the usual services being available, including customised phone answering, email messages, mailing address and post forwarding. The buildings location is in easy walking distance to local amenities such as coffee shops, restaurants and bars
Getting there
The Southampton buildings are easily accessible by both London underground and over ground train networks. Chancery Lane tube station is just a 200 meters walk, with Holborn and Farringdon tube stops also only 600 meters away. Additionally, City Thameslink station, Farringdon and Blackfriars are all within 500 meters or so.