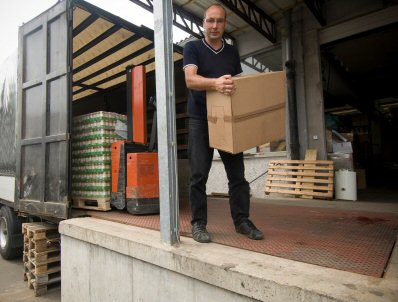 Moving office can be both equally exciting and daunting a prospect. Moving within the London area can also provide equal benefits, through lots of choice and removal options, and disadvantages such as traffic, parking restrictions and the general business found in the capital. Your office move will certainly disrupt your usual business for the duration and this can easily result in negative impacts. In order to limit the negative effects associated with the big move, here are some tips for office moves in London.
Planning
Planning is the most important part of this process and understanding its importance could make or break the success of the move. Communication is perhaps the most important so plan to have your phone line and Internet in place before the move. There could be nothing worse than having a delay on your line connection and being un contactable for longer than you need. During the move, forward phones to mobiles and look into mobile email access. Having a set layout of the new office will speed things up at the final stop. Based on this plan, make sure you have considered power points, network cables etc. Use the opportunity of the move to rid yourself of unnecessary clutter that as built up in the office place and ensure staff do the same.
Timing
Like anything, timing is key and in an attempt to further limit disruption, consider the timing of the office move carefully. If you historically have a quieter period of the month or year, plan to move then to avoid increased pressure and loss of custom. Planning a move over a long weekend can often be beneficial by achieving four days for the price of two. Skeleton staff over the weekend will limit overtime wages but the benefit of being back in business quicker could outweigh this cost.
Use Professionals
Although the temptation to move 'in-house' is there, especially if a small office, it may prove a better investment to use a professional company who are used to dealing with the pressures and problems that occur when moving office. If you have experienced people assisting with the move, even a few hours saved through more effective handling of unforeseen situations could pay off. Additionally you will save on time with the planning process such as parking permits etc. There are many businesses across London, specialising in office moving.
Market the move positively
Notifying your customers is an important aspect that should not be underestimated. If people are kept up to date, they too can plan for the disruption and will not be disappointed if you cannot meet their expectations for a few days. Beyond this, use the move as a marketing opportunity to boost your image, excite your customers about the business progressing and turn any negative thoughts towards short term disruption, to long term benefit. If you are a front of house operation, invite your customers to your new premises and use the opportunity to conserve business, renew old relationships and perhaps even create new opportunities.
Thinking of moving offices? Find flexible office space across Central and Greater London.
For more updates please follow us on Twitter.
Further advice on setting up a new office and your first office, office decor , workstations, ethical office practices and getting the most out of your office space.