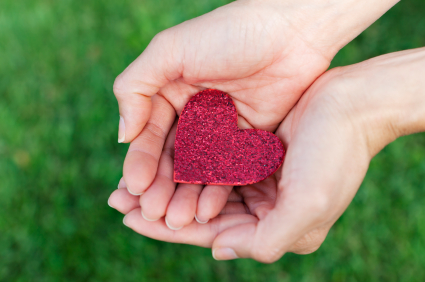 Once again, Valentine's Day is around the corner and you may be wondering how to surprise your significant other and loved ones. While there are many original Valentine's Day gift ideas out there, you surely want to your gift to be meaningful and memorable too. And no, there is no need to fly your other half to Paris in order to do that. In this article we review some of the most remarkable Valentine's Day gifts that you can offer without breaking the bank.
Unique and special Valentine gifts for a special someone: Why Valentine charity gifts are a brilliant idea
Valentine's Day is all about showing appreciation, love, and affection towards those very important people in your life. While jewellery, chocolates, and other traditional Valentine's Day gifts are definitely well-received presents, giving a Valentine's charity gift is a sure-proof way to impress your loved ones. This kind of gift is usually relegated to occasions like Christmas, and not generally expected during this date, so by choosing a charity gift as your special Valentine's Day present you will surely make an impression that will make you stand out in the eyes of lovers, friends, and family. In fact, since choosing a charity gift often involves saving a life, you could even say that Valentine's Day charity gifts can turn you into a hero for a day (or more!).
Now, are there any specific charity gifts that make better Valentine's Day presents? Here's a list of some truly special Valentine's charity gifts and a brief history on the charities involved, just so that you know exactly where your money is going to.
The most special Valentine's charity gift ideas for 2013
Action Aid Valentine's Gifts
Action Aid was founded over 40 years ago with the objective of helping less privileged children from all over the world have access to education. Nowadays, this charity has expanded its line of work to include women's rights and health education as a way of preventing AIDS in some of the world's most poverty-stricken countries.
By choosing a Valentine's paper card or an e-card from Action Aid you contribute to improving the lives of those who need it the most, such as school children in Africa or isolated families in Bangladesh, who do not have access to medical help.
You can find more details and buy your gifts online at www.giftsinaction.org.uk
RSPCA Valentine's Gifts
If you are looking for the perfect Valentine's Day gift for an animal lover, you need look no further than the range of gifts offered by British charity RSPCA. Since its foundation towards the end of the 19th century, this charitable organisation has focussed on raising awareness on animal welfare issues and on campaigning against animal cruelty. When you buy a gift from the RSPCA your money goes to fund animal hospitals, shelters, and wildlife centres all over the United Kingdom, where abused, sick, or orphaned animals are taken care of.
The range of Valentine's gifts at the RSPCA is fantastic. You can choose between pop out cards, scrumptious boxes of truffles, and butterscotch chocolate hearts, among many others. Find out more at http://gifts.rspca.org.uk/valentines-day.html
A unique Valentine's gift from Chester Zoo
This is another option that will go down well if your loved one is into animal welfare and wildlife. The Chester Zoo has received several international recognitions and tops the list of the UK's most popular wildlife attractions. The zoo is home to more than 150 endangered species, like the jaguar or the black panther, and it is also known for its work with threatened plant species.
In addition to its regular adoption programmes, the zoo has a very special Valentine gift idea in place this year. With only £5 you can buy an e-card from this charity, knowing that your money will go towards protecting wild flowers and other threatened plant species in the UK. More information is available at https://www.chesterzoo.org/support-us/act-for-wildlife/valentine-charity-gifts
Valentine's gifts from Cancer Research UK
Cancer Research is one of the leading charities in the country and it has been so over the past 50 years. The charity funds the work of more than 4,000 medical professionals and researchers, who have already made invaluable contributions to the diagnosis, treatment, and support of cancer patients.
Cancer Research has a dedicated online flower shop where you can choose among the most spectacular fresh bouquets of red roses, Oriental lilies, tulips, and purple gerberas (or a tasteful mix of all of them), and have them sent to your special person. Flower bouquets from this charity start at £27.98, and 20 per cent of the cost of your order will go towards funding cancer research and support services to those who have been affected by this illness and to their families.
You can buy those special Valentine gifts at http://giftshop.cancerresearchuk.org/
and http://flowershop.cancerresearchuk.org/