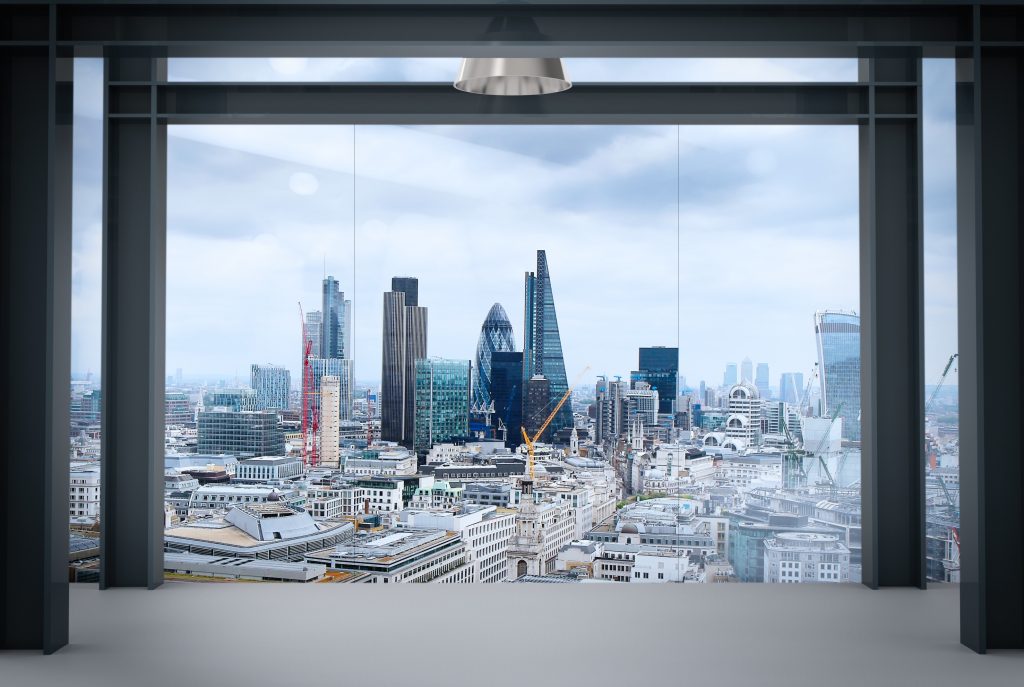 Demand For Office Space In London
London is a premium office market at a global level, and as such, demand for office space in the British capital is always on the rise. Demand for office space in London is evenly distributed across three sub-market categories:
Established markets are in centrally located areas, like the City of London, London Bridge, Canary Wharf, Tech City/ Shoreditch, Aldgate, and Clerkenwell. In the West End, in-demand sub-markets include Westminster, Paddington, St James, and Mayfair. Other more recently established office markets are King's Cross and Southbank.
Up-and-coming or emerging office sub-markets are mainly located in South and East London. In South London, demand is stronger in Battersea, Vauxhall, Nine Elms and the Greenwich Peninsula, where many new high-spec offices are being built alongside residential buildings.
In East London, demand is high for emerging locations like Stratford, Dalston, and much of Hackney, which is undergoing several regeneration projects that include office space for creative enterprises. Also in East London, Whitechapel is rising as a new tech and media hotspot since many office tenants based or looking for space in nearby Shoreditch are pushed out by rising rents, and are therefore likely to see alternative opportunities here.
Future markets are expected to add 7.5 million square feet of office space to the city's inventory by 2036. These include Tottenham and Meridian Water in North London; Cricklewood and Old Oak Common in West London; and Wood Wharf, Royal Docks, Canada Water, and Deptford in South London.
Availability
The most recent vacancy rates across London stand at 5 per cent, among the lowest of all European markets. The general trend is towards shortage, especially when it comes to newly built and Grade A space, but the opposite is true of existing or refurbished offices (Grades B and C). In early 2019, availability for newly built offices was at its lowest in almost two decades. Demand is also constant for new office space in emerging markets, where currently there are 98 new sites under development.
Types Of Office Space
Demand for conventional office space has been the main driver of the market for decades, but alternative forms of space are changing this trend. Serviced office space was the first contender to traditional offices and started the transition towards flexible space models, a market that is now dominated by coworking spaces.
Incubators and accelerators are also in high demand, and are growing at a faster rate in London than in any other European city. These are considered temporary office space that offers variety of choice not only in terms of location but also in terms of industry focus. The growth of flexible office space has also led to what has been called the space race: the intense competition for unconventional spaces that lend themselves to being turned into creative office space on a part-time basis, including hotels, restaurants, and libraries.
Who Are The Occupiers?
In 2019, TMT, finance, and serviced office operators were the strongest sources of demand for new builds, driving the vast majority of pre-let transactions. Coworking operators are gaining centre stage too, becoming the largest occupier where take up levels are concerned. WeWork is currently the single largest occupier in London, with more than 2.5 million square feet. Next in the list are tech and financial or banking corporations, like Facebook, Google, Apple, and Deutsche Bank.
The dominance of coworking is set to deepen given the current trend towards downsizing and the increased expectation of amenity-rich spaces. Space-as-a-service is likely to become the standard in trend-setting office markets like London, and many landlords are already making a flexible space provision in traditional office buildings.
Looking ahead, occupiers involved in next-wave technology (artificial intelligence, robotics, and automation) are expected to drive demand more than any other sector, not only directly but also by requiring the support of specialised business service firms, like those in FinTech, Insurtech, or LegalTech. This may shape the future of demand for office space in London, which will most likely be led by this type of hybrid industries.
Sources:
(1) https://www.forbes.com/sites/bisnow/2017/01/18/these-are-the-top-6-premium-office-markets-in-the-world/#286eebec643a
(2) http://grow.london/map-london/
(3) https://www.newlondonarchitecture.org/docs/wrk_book_one.pdf
(4) https://www.realestate.bnpparibas.com/european-office-market-2019-edition
(5) https://londonlovesproperty.com/may-2019-sees-surge-in-demand-for-london-office-space/
(6) https://www.newlondonarchitecture.org/docs/wrk_book_one.pdf
(7) https://hubblehq.com/blog/the-official-list-of-londons-business-accelerators-and-incubators
(8) https://allwork.space/2018/01/wework-becomes-londons-largest-office-occupier-as-uk-workspace-hits-record-growth/
(9) https://www.jll.co.uk/en/trends-and-insights/research/central-london-office-market-report-q1-2019
(10) https://allwork.space/2018/01/wework-becomes-londons-largest-office-occupier-as-uk-workspace-hits-record-growth/
(11) https://www.ft.com/content/f7487f66-50a8-11e9-9c76-bf4a0ce37d49
(12) http://knightfrank.digitalmagazines.online/the-london-report-2019/p/8
(13) http://knightfrank.digitalmagazines.online/the-london-report-2019/p/4