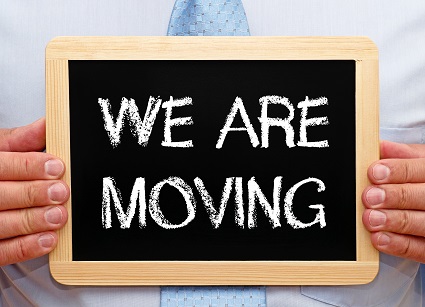 A growing business presents both challenges and rewards. While as a business owner you are proud to see your enterprise grow, that success presents challenges of its own. A growing business needs more room for employees, storage and other space. An office needs to be able to work for you and meet your business needs. When you are hiring more staff or need more room as your operations expand, here are a few tips to help you as you outgrow your space.
Home to Offices: Making the Transition
Many small businesses start in a home office, especially if you are an owner-operator or sole trader without employees. While you have the option of signing up to a virtual office or using hot desks and other temporary office solutions, there reaches a point where you might not be taken seriously without a dedicated office space to meet with clients, customers and others.
As businesses grow, commercial premises become a necessity of doing business. There are also practical benefits of having your own office space. You can have your own address for commercial purposes, as well as dedicated phone and IT systems. You also benefit from meeting space and accommodation for your employees.
When to Make the Move
Whether you are moving from your home office or smaller business accommodation, there are a number of reasons why you might opt to upgrade your office space. Obvious signs that you should move include noticing that you are running out of space to provide services, produce your goods, or accommodate your staff, customers and clients. You might also recognise the need for better facilities, such as improved IT systems or enhanced meeting spaces. Generally, the main reasons for making a move are the lack of space to do business or you are hiring more people.
Moving into new offices is often driven by the need to be more effective. Upgrading offices also help you grow more easily without space constraints that might delay expansion. Before making the move, you need to consider whether you have enough money coming into the business to support and justify the change. At the same time, moving into a new space that makes it easier to grow and do business can help you increase revenues and help pay for the move.
Choosing a Space
If you are working from home, there are a few alternatives to getting your own dedicated commercial premises depending on your needs. You could opt for a coworking space that is shared with multiple businesses. This is convenient if you only have a few employees. Co-working office space allows you to hire desks and use shared facilities, such as reception services and meeting spaces. These types of spaces help keep operating costs low and are generally include flexible terms that allow you to quickly make a change if you grow or contract.
Eventually, businesses become too big for co-working spaces or might see the need for a dedicated space. A serviced office provides space that can be furnished or unfurnished. Some serviced office providers work with businesses to fully customise the space. Serviced offices generally have shared facilities, including building management, meeting rooms, and employee amenities such as kitchens, IT infrastructure, reception services, and more. Access to these services and facilities are typically included in your rent. Lease terms are often flexible and allow you to move as your needs changed with little fuss.
Serviced offices tend to be more affordable to a dedicated office space. Renting or buying an entire office or commercial premises allows you to shape your own space to align with your needs and business ethos. At the same time, leases are generally more expensive and longer-term. This option is often the only solution for large businesses that have outgrown other options, such as serviced offices and co-working spaces. Regardless of the type of accommodation you choose, always consider multiple locations during your search.
Tips to Help You Make a Decision
When you are considering an upgrade in office accommodation, do some research before you make a decision. This should include talking to your employees to get a sense of their requirements as well as how they perceive the current space and whether it is meeting their needs. Talking to your staff will also keep them informed about any potential move. Having early and regular consultations will avoid rumours from spreading. Similarly, talk to your landlord to see if there are any options available that would avoid costs related to breaking a lease agreement.
When choosing your office space, consider the space that is available. Make sure that the space provides sufficient room for your employees as well as your operational needs. Consider whether you have enough room to meet with clients, interact with customers, or engage in other activities that are essential parts of your day-to-day operation. The facilities of the space should also meet your needs. Also, consider the price and terms of renting or buying the space. In addition to meeting your space and operational needs, office accommodation must be within your financial means. Finally, take into account the space's design, appearance and location. From converted warehouses to quiet rural settings, there are plenty of options on the market. The best solution is often one that will inspire your employees while meeting your operational needs and helping your business grow.
Save