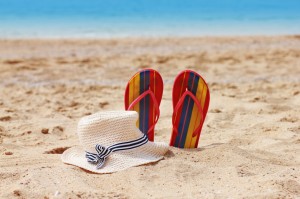 According to the World Health Organization, nearly 60 per cent of the world's workers spend a third of their lives at work, and this makes it pretty easy to understand where the expression 'working your life away" comes from. Some countries are particularly notorious for their hard-working ethics, and irrespective of nationality, the majority of people take pride in working hard and accomplishing objectives at work.
But is that all there is to life? Certainly not, and this is why concepts like the 'work-life balance' have become an important part of our vocabulary over the past few years. Achieving that balance involves taking time off every now and then, and whereas the majority of us look forward to our holidays, some workers may feel reluctant to taking time off. If this sounds like you, read through this post to find out the many different ways in which taking a holiday is beneficial.
The importance of taking time off work
Work plays an important role in our psychological and emotional development. Having a defined role allows us to develop a sense of identity, gives structure to our lives, and more importantly, pays our bills, or at least gives us some degree of financial independence. But if work is so good, why do we dread it so much?
You must keep in mind that there is a fine line between routine, demotivation, and stress. Performing the same activity in the same environment week after week is mentally taxing and it can easily lead to occupational burnout. It is important to note that burnout doesn't happen overnight. It is a sad fact that many people fail to recognise stress because unconsciously they have learnt that being stressed is their natural or normal state. In fact, many employees dismiss its symptoms and attribute them to 'being tired' or 'having the Monday Blues'. The symptoms worsen quickly, leading to fatigue, irritability, lack of concentration, and being prone to disease. Continue reading "The Importance of Taking a Holiday" →