In 2013, major international brands from around the world gave London's economy a boost by bringing a total of 31 new stores to the city. From the acclaimed American clothing store J Crew to luxury brand Tom Ford, each one placed its mark on the capital of England for the first time. After what has seemed like an endlessly tense economic recovery, the introduction of these stores to the capital has proved to bring good news. As of May 2014, London held the title of being the 'World's most popular city for international retailers', making it a go-to shopping destination for people across the globe.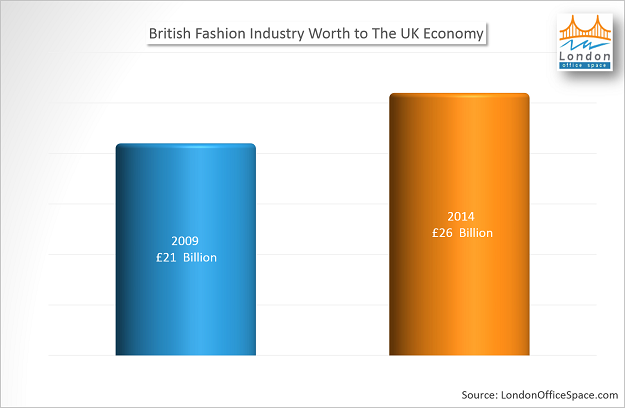 London Knocking Dubai from the Hot Shopping Top Spot
With approximately 57% of the world's major international brands now owning stores in London, the city is ahead of Dubai, New York, Paris, and Shanghai, all of which have enviable shopping reputations of their own. To complement its reputation for shopping prestige, London carries a cosmopolitan vibe, which appeals to young and rich fashion lovers looking to make the most of their cash in an environment that's enjoyable. Worldwide, Regent Street and Westfield are now well-known amongst the globe's shopping elite. Eric Eastman of CBRE has since noted that London now attracts more international visitors than any other city in the world, with a considerable number of them coming from China.
Thanks to more major brands investing in the city, areas outside of the main shopping hubs are now attracting investment. This has seen some of Covent Garden's boutique shopping spaces give way to bigger brands, which are beginning to fight for space within the city.
Improvements in the Greater London Area
While areas like Covent Garden are seeing an increase in the number of fashion houses like Dior and Chanel, it appears there is growth in budget stores in other parts of Greater London. In August it was announced that HMV would make a reappearance in Croydon. In addition, the Retail Gazette announced in July 2014 that significant investment in Canary Wharfmeans that it may become one of the city's new shopping hubs. Across Canary Wharf, around 3,000 new homes are set to be built, alongside 100 shops. While the area already thrives on the daily flow of city workers operating there, an increase in living space can alleviate some of the housing tensions in London, while more shops will create extra jobs for those in sectors other than banking and finance.
While some of the retailers set to boom there are high end– such as Tiffany & Co — others include everyday high street stores, like River Island and Next. Some of the more unique newcomers include Birchbox, the online beauty brand responsible for taking a Graze-like approach to monthly beauty deliveries. With a shop due to appear temporarily in Soho sometime during August 2014, it's clear that opportunities for short-term investments are also becoming a possibility for those wanting to make the most of London's newfound popularity.
What this Means for London's Residents and Business Owners
An increase in shopping and retail investment from major corporations comes with both positive and negative effects for the people of London. While the city gains global fame as a shopping hub, its tourism industry is likely to flourish. Not only does this have a positive effect on the local economy, it may also generate more jobs. Further investment from shopping and retail merchants alone also leads to greater employment prospects for the people of London, but could also be bad news for smaller businesses. Like all great cities London is as well known for its boutiques and independent sellers as its major brands, but they may struggle to thrive against large corporations forcing an increase in rental prices. With many new global investors shifting to the outer edges of the city, it's clear that there's a battle for space going on.
Despite promising investments, there has been reports of a slight decline in the number of consumers choosing to shop on foot in London. When comparing June 2013 with June 2014, analysts found that there were 0.7 percent less consumers shopping by foot during the latter. This appears to reflect a UK-wide decline in consumers, proving that London isn't quite immune from high street slumps.