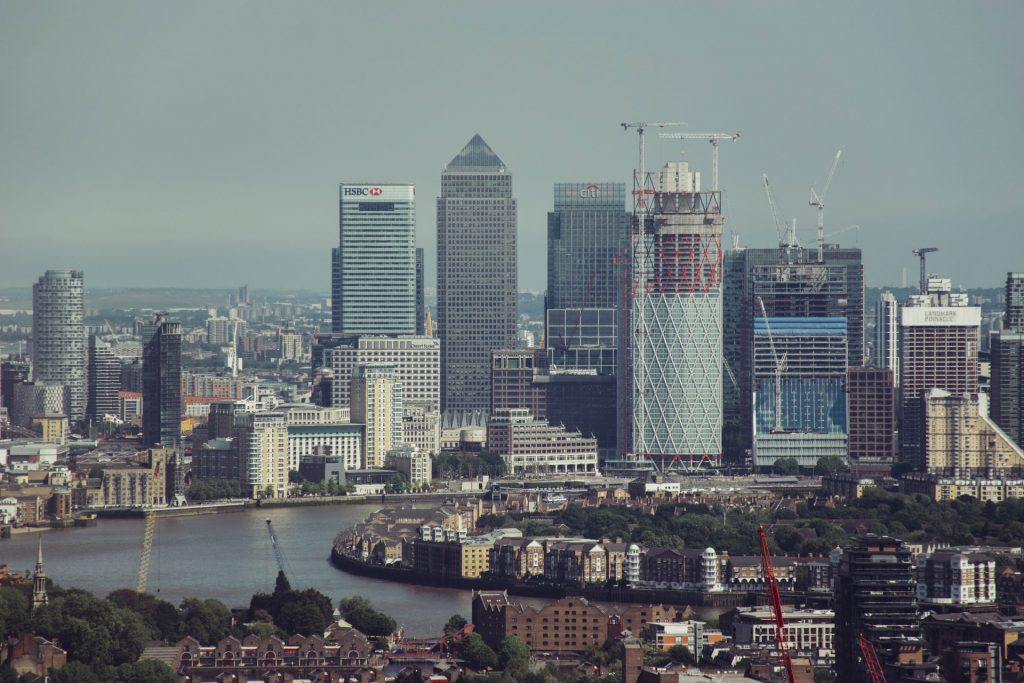 East London offices are home to a diverse mix of tenants, involved in sectors ranging from industry to manufacturing, technology, banking, and finance. Office-based businesses are attracted to this area due to its competitive rental rates and access to local talent.
2021 started off in East London with average prime rents of £45 per square foot. Rates for tenant controlled space were slightly lower at £42 per square foot. Asking rents were one of the few indicators that remained stable along with incentives, which currently amount to 30 months rent-free for office leases of 10 years or more.
Although rental rates experienced little changes during Q2 2021, they're expected to decline by 10-15% by 2022, a figure substantially higher than in other London sub-markets.
As for vacancy rates in East London, they spiked to nearly 12% during the first three months of the year. Although this number is high, it's still lower than the record-figure of 13.8% reached in 2020.
Take up rates took a considerable dip of 95% in Q1 2021.
The second quarter of the year brought some improvement to market indicators, with an uptick in activity driven by a partial return to office work. Completed transaction figures went back up to the 5-year average, although on the whole, the market continues to move at a slow pace.
During Q2, vacancy rates remained more or less stable except for newly built offices, where the average was 4%. It's expected that vacancy figures could increase by the end of the year due to new construction deliveries, which so far have low pre-let numbers.
What follows is an overview of the state of East London offices during 2021:
Canary Wharf
Canary Wharf is a purpose-built district and a prime office location. As part of the wider Docklands area, Canary Wharf has become a hotspot for the financial services industry. Prior to the first London lockdown, there were more than 120,000 office-based jobs in this area.
Despite slow market conditions and the unstable economy, offices in Canary Wharf have managed to hold their appeal, as evidenced by the rising number of enquiries. However, most enquiries have concerned smaller-than-average offices.
Vacancy rates rose early in the year, since new supply was added to the market with the delivery of a new office building in Wood Wharf. By July 2021, vacancy rates in the Docklands – Canary Wharf area had declined by almost one percentage point when compared to Q1, although at 11% they are still some of the highest in the London.
Average headline rents in Q1 were £45 per square foot, rising to £68 per square foot with business rates included. Second-hand office space can be found in this area for under £30 per square foot.
Stratford
Stratford is considered an emerging office sub-market, which was quick to rise in popularity after the 2012 Olympics. Infrastructure improvements in this area attracted companies in the technology, creative, and media industries, which were drawn to Stratford by its competitive office rental rates. There is also a good supply of flexible office space and coworking hubs in the western side of Stratford, close to Hackney.
Office stock in this area is still increasing, since the International Quarter project is currently under construction. Once completed, the project will add 350,000 square feet of office space to this sub-market.
The latest data available on vacancy rates date back to late 2020, when they rose above 9.5%, a figure 1.6% higher than the previous year.
In Q1 2021, average asking rates were £45 per square foot, rising to £64 per square foot once business rates were added. During 2021, there has also been an increase in incentives to improve occupancy levels. Long-term office leases in Stratford now come with an average of 3 months rent-free per year.
Ilford
Ilford is part of the Borough of Redbridge and is considered an emerging Greater London market. The area appeared on the radar of many small businesses looking for office accommodation following the opening of an Elizabeth line station, which now connects the area to Liverpool Street, Canary Wharf, and Paddington stations.
The local office market is set to expand thanks to the Western Gateway project is an extensive regeneration plan that aims to further improve Ilford's appeal as a place to live and work and to build affordable commercial space for local businesses.
In the meantime, the majority of offices are clustered around Cranbrook Road, Hainault Business Park, and Clement's Road. Rates for serviced offices in this area start at approximately £200 per person per month, and refurbished space can be found for as little as £20 per square foot.