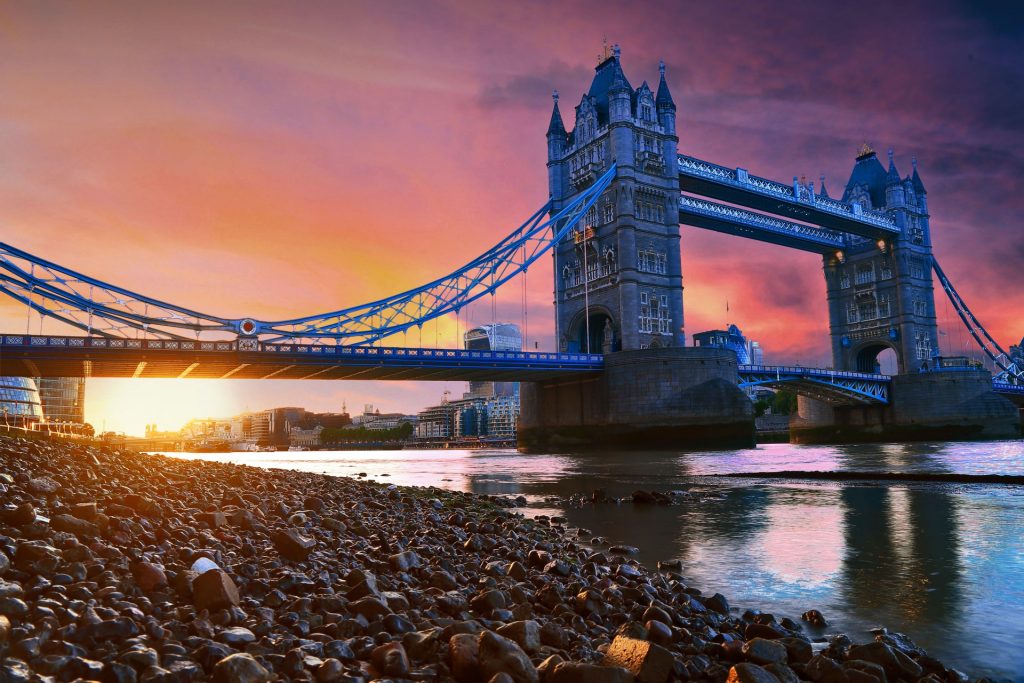 The South London office market has followed a slightly different trajectory to other parts of London, as it began to be developed later than other areas. Defined office space clusters in South London are relatively new, and the vast majority are located in or around the SE1 postcode. This area has a strong appeal for office-based companies involved in media and creative sectors, and has a positive balance between supply and demand.
However, South London hasn't escaped the effects of pandemic-related restrictions. Overall office availability has increased by 20% in just one year, although top-quality offices are still holding their value. The same can be said about rent-free periods, which stand at 24 months for office leases of 10 years or more. At the time of writing, overall rental rates for Grade A offices in South London are in the mid £70s per square foot. Office units of 5,000 square feet and above may experience a rental decline between 7.5% and 12.5% by the end of Q2 2022.
What follows is an area-by-area update on the state of South London offices during 2021:
South Bank
The South Bank area started the year with a marked decline in office take up levels. At the end of Q1, this figure was 80% lower than 12 months earlier. At around the same time, availability levels rose by more than 55% and amounted to 1.5 million square feet. 
Overall vacancy rates at the end of Q1 were just short of 6%, a considerable increase over the South Bank 10-year average of 4.5%, and also in contrast to the city's overall vacancy rate of 8%. However, this sub-market is still an attractive location for office-based businesses, and major players like IWG and Apple are set to move into the area by 2022.
Waterloo
Waterloo is the second largest and most desirable sub-market in South London. Offices in this area benefit from proximity to one of London's major transportation hubs and are within easy reach of other central London prime markets, such as Westminster and St James', but at significantly more affordable rates. The occupier profile is commonly made up of companies involved in education, transportation, and professional business services.
Average rental rates in Waterloo were £70 per square foot in Q1 2021, rising to over £100 per square foot with business rates included. 
Southwark
Southwark has a privileged location directly across the City of London. The area was earmarked to become one of the hottest spots for office space in South London with the Southwark Plan, published in late 2019, which contemplated the addition of nearly half a million square feet of conventional and flexible office space by 2036.  
While the COVID-19 crisis has affected some construction plans, new office builds in Southwark are still on the cards, especially around Southwark tube station. 
Current average rates for Grade A offices sit at £65 per square foot.
Lambeth
The Lambeth office market is rather small in size, and unlike other sub-markets, it has seen an overall decrease in office inventory since 2012 due to commercial-to-residential conversions and low levels of office-based employment. In Q2 2021, Lambeth's office inventory amounted to nearly 10 million square feet. 
Although construction work for new office developments has been stagnant over the few past quarters, some new mixed-use buildings are set to bring fresh supply to the Lambeth office market are having recently received approval. Furthermore, there's potential for lab and research space to emerge in the area within the next few years, provided that the right incentives are offered to redevelop existing premises. 
Data from Q4 2020, when office vacancy rates averaged 3.6%, indicates that Lambeth started 2021 with some of the lowest vacancies in London. Asking rents experienced a slight decrease and averaged £40 per square foot.
Borough / Elephant & Castle
These two areas are known for their vibrant arts and creative scene, as well as their affordable commercial real estate rates. Both Borough and Elephant & Castle are a good option for office-based businesses who don't want to pay premium rents but still be within easy reach of central London. Moreover, the presence of leading educational institutions like South Bank University and London College of Communication make talent accessible, and a number of flexible office operators provide alternatives to conventional office space.
Typical rates for offices in these areas are between £30 and £35 per square foot, significantly lower than neighbouring areas like Waterloo or Southwark.