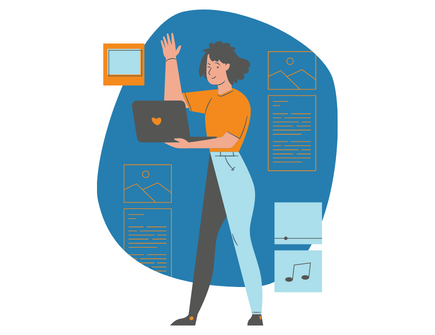 If the events of recent years have been any indication, it's clearly safe to say that the concept of remote work is one that's here to stay. The widespread adoption of this working model, borne out of necessity throughout the pandemic, has completely changed the way that some businesses operate. We're now seeing entire companies and products launched off the back of the work done by completely remote workforces, buoyed by the flexibility this type of work provides and the improvements it affords work-life balance. But how exactly do employees feel about the concept of a remote working policy now that the dust has settled? Does this type of work still have major support? Or are employees slowly getting the itch to return to the structure provided by a more traditional working environment?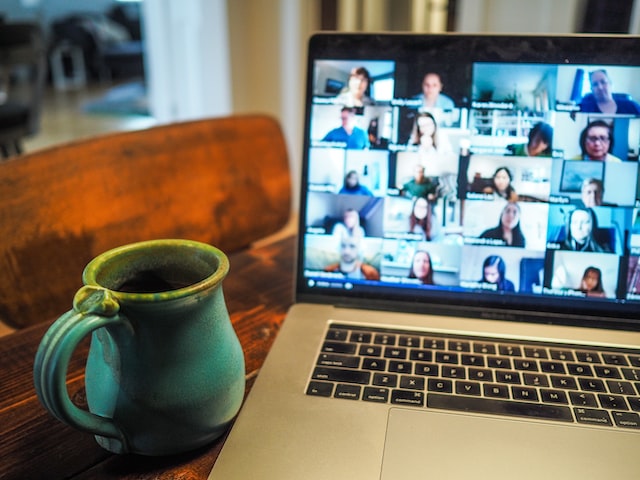 Overview of the Current State of Remote Working
Now seems as good a time as any to take stock and assess the current state of remote working across the globe and, in particular, what it means for both workplace and employee expectations. 
It's fair to say that we've certainly emerging into a new world of work since the events of the COVID-19 pandemic, with government-mandated lockdowns and medical guidelines fast tracking the concept of remote work. Predictably, the appetite for remote has lingered far beyond the worst of the pandemic, to the point that some form of remote scheduling has almost become a core expectation for employees across numerous industries. 
Our recent study, finding that 55% of office workers currently prefer a hybrid working model that mixes both remote and in-office work, illustrates the very real and pressing importance of businesses shaping their stance on remote work permanently. 
In a general sense, there seems to have been an observed equilibrium reached between expectations for remote work from employees and the willingness of businesses to facilitate. However, this has differed dramatically from industry to industry, with businesses related to fields such as IT and Marketing being more conducive to remote than others.
With all this in mind, now seems to be an opportune time for business leaders who find themselves late to the part to explore formally implementing remote policies. The concept of remote is evidently here to stay, and the global jobs market has spoken loudly to indicate their support. Businesses eager to retain their top performers and attract new talent are now reacting in step with the competition, ensuring that they remain informed on the state of remote in order to future-proof their own internal operations.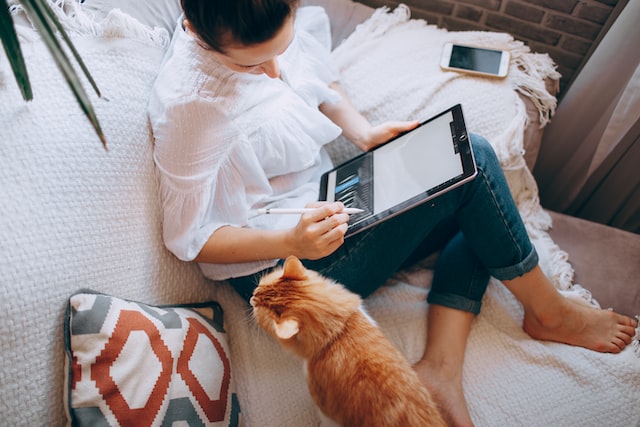 Remote Work – Opportunities and Challenges
The widespread and necessary adoption of remote work for much of the world created both challenges and opportunities. A mid-2022 report, carried out by real estate firm JLL, has outlined some of the changes in employees' attitudes towards remote work, as well as a handful of their new workplace expectations.
Increased emphasis on work-life balance
Particularly notable in the UK, there has been a clear shift in priorities for workers when it comes to their work-life balance. As recently as pre-2019, the UK found itself as one of the worst performers in Europe when it came to having a happy and healthy work-life balance. In this newly minted, post-pandemic world of work, however, it's evident that Brits are placing much more of an emphasis on the concept. In fact, an April 2021 poll from UK-based company Randstad found that 65% of the 9,000 UK respondents indicated work-life balance as their top driver when seeking new employment.
The data out of JLL's report supports this re-prioritisation, showing that a good quality of life is currently the top priority for office workers, with working for a company that supports health and wellbeing following in second place. Surprisingly, a competitive salary allowing workers to live comfortably was in third place, a stark change from the pre-pandemic world where this was a number one priority for office workers. 
One of the biggest opportunities that has contributed to this improved work-life balance has been the time saved by not having to commute to and from the workplace each day. This has become one of the most positive aspects of remote work, especially for those who previously found themselves spending hours travelling for work. Nearly 80% of the time freed up by this benefit of remote work has gone into making improvements to quality of life. So, having had nearly two years of the joys associated with no commute, it's no surprise that office employees across the world are loath to completely give up remote working.
Remote working technology seen to improve employee engagement & empowerment
Businesses having some provision for remote (or hybrid) working has been empirically shown to improve employees' commitment to their work, whilst also providing them with a highly-beneficial sense of autonomy. Compared to figures from 2021, 45% of workers currently feel highly engaged with their employment, up from 39% a year ago. Additionally, 39% of workers feel more empowered and autonomous with the inclusion of remote work in their schedules, compared to 31% last year. 
But is there such a thing as too much engagement in a remote setting? To highlight the challenges associated with this type of work, it's important to note that it can be difficult for some employees to set clear boundaries between their work and personal lives whilst working from home. After the initial novelty of the concept quickly wore off in mid-2020, an increasing number of people began to crave the separation provided by the office.
The large numbers of hours spent online and the proliferation of things like 'Zoom fatigue' highlighted the need for face-to-face interaction with colleagues. More than 60% of employees in 2021 indicated that they missed in-person interaction within a work context. When asked to define their ideal office, the keywords that employees most commonly used were "human" and "authentic", further underscoring the continued importance of meaningful interaction and collaboration.
All of this isn't to say that remote work no longer has a place in corporate life. Instead, this survey from JLL found that many employees still desire the flexibility of working from home – just not full-time. Most respondents said that their ideal scenario would involve two days working from home and three days in the office or a coworking space.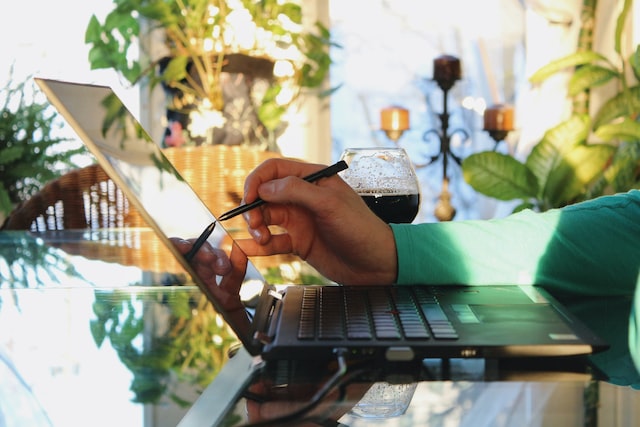 Remote's overall impact on employee productivity – improvements & drawbacks
Another benefit of remote work highlighted by employees is the improvement seen in productivity when compared to in-office work, although this stark differential seems to have decreased over time. In April 2020, nearly 50% of employees who worked from home felt as if their productivity levels were better than they previously were in the office. However, by May 2021, the figure dropped below 40%. In mid-2022, these self-reported figures seem to have reach more of a stable equilibrium, something which is logical considering that most remote employees would've had the time to devise optimal remote working habits.
Other reputable studies back up these findings. Owl Labs' 2021 'State of Remote Work' study revealed that 90% of employees report similar or higher productivity when working remotely. Additionally, echoing DeskTime's recent report, 55% of respondents to the 2021 study said they worked longer hours when remote.
However, this additional hour of daily work comes at a cost. The increased work output that remote work affords is likely due, in part, to the removal of opportunities for in-person social interactions that occur in a bustling office environment. Benefits associated with the social aspects of work cannot be understated. It's largely believed that there's still no 1:1 digital replacement for in-person collaboration, particularly when it comes to the way in which it builds camaraderie, team cohesion, and effective company culture.
The perfect balance seems to be struck for employees with a mix of in-office and remote work. Though businesses won't be getting the additional hour of daily increased productivity from an entirely remote workforce, the benefits of a company-wide hybrid policy allow more freedom for employees. Hybrid enables workers to dictate which balance of remote and in-office work suits them best, whilst still providing the business with all the benefits that come from in-office attendance. 
Research from Gallup supports the case for hybrid, showing that hybrid employees have an edge in their productivity metrics. This insight, combined with the fact that the majority of respondents to JLL's 2022 study on workplace preferences agreed, shows that the way forward for businesses certainly seems to involve the adoption of some form of hybrid working model.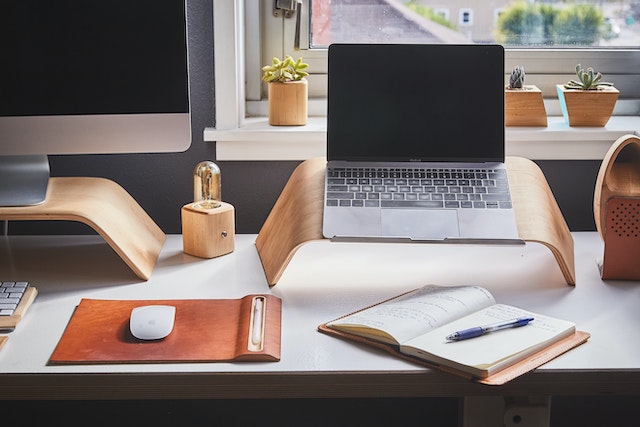 The Gap Between Employee Remote Work Expectations & What's on Offer
There has been some convergence in office worker expectations surrounding how much remote work they're actually doing and the extent to which they see remote being part of future working weeks. This gap was most obvious in late-2020, where 64% of workers expected to adopt a working schedule that included remote, while just 39% had specific provision for a hybrid model in their employment agreements. This disparity existed due to the prevalence of the pandemic at the time and uncertainty about when lockdowns would cease. So, naturally, employers were still unsure about what kinds of remote working policies to formally institute.
Fast forward to now and, according to JLL's 2022 report on workforce preferences, the outlook appears brighter for expectations aligning with what's provided by employers. The overall average over the sample showed that employees expect 2.7 days to be spent in the office, and 2.3 days remote, either at home or a shared workspace like a coworking facility. This division of time is generally being accommodated by a number of businesses.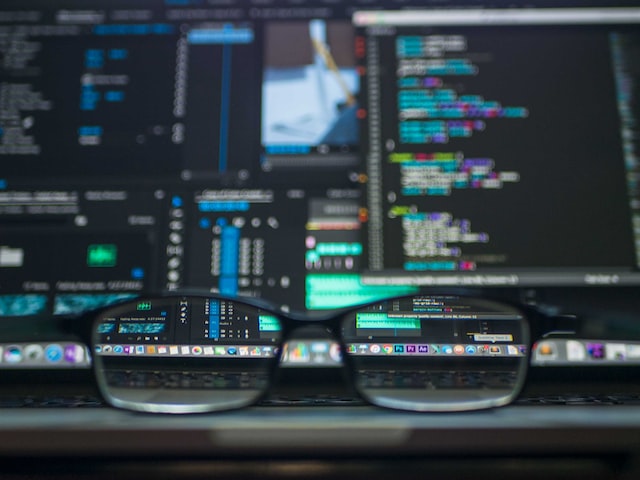 Technological failings of remote working solutions
Outside of potential discrepancies between the facilitation of remote work by businesses and the demand seen within their workforce, another notable gap can be linked directly to the technological failings of remote working solutions and how they can impact business continuity. As outlined in JLL's report, 60% of employees expect adequate hybrid work technology from their employer, whilst only 38% indicate that this technology is actually currently being provided. This 22% gap in expectations versus current support illustrates that, at least currently, a lot of businesses are failing to properly support hybrid and remote workers with the proper technology to facilitate their day-to-day activities. This technology could include remote cybersecurity, digital communications tools, project management platforms, and even cloud-based file sharing.
In addition, financial assistance for expenses tied to remote work see a 35% gap between current levels of support and expectations. Whilst not identical, it's obvious that a link can be made between financial assistance and remote technology on offer, as companies that provide more financially are often able to acquire the best forms of technical remote working solutions.
It should also be noted that employees polled identified a 15% gap in relation to automation-driven solutions that cut down repetitive tasks and free up time for more creative endeavours. 33% of respondents expected these types of solutions to be provided, whilst only 18% actually indicated that they were currently being provided by their employer.
There are also a number of unique challenges related to information security in a remote setting, with secure access to company data becoming more important than ever. However, this access can be hard to provide when dealing with increasingly mobile employees, particularly when dealing with an unsecured or unknown internet connection in a remote workplace.
Ultimately, it's clear that businesses looking to support remote workers should look to invest heavily in technology designed to help remote employees work more productively from home. Focusing on business communications in a remote setting by expanding digital collaboration tools or creating unified communications platforms to help employees stay connected is one such investment that could be made.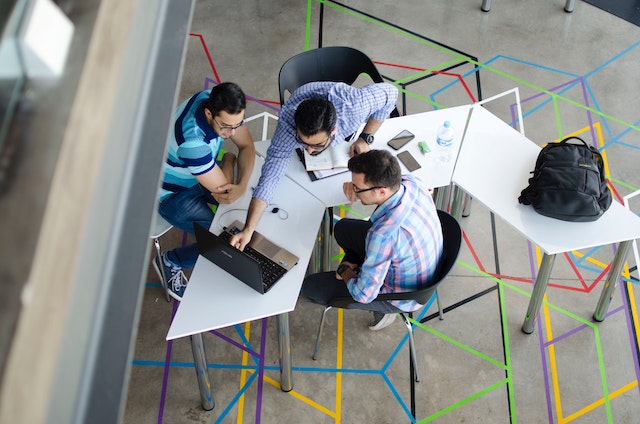 What Does This Mean for Office Space?
The JLL report highlights the importance of quality office space and the role it plays in employee engagement. For example, the report shows that nearly 70% of staff who, prior to the pandemic, were happy with their workplace environment now feel a so-called "office nostalgia" for how their work-lives used to be. By contrast, only 5% of employees who weren't satisfied with their office environment expressed wishes to return.
Given the impact that amenities can have on employee satisfaction and corporate productivity, workplace redesigns and new fit outs have become a notable priority for many office-based businesses. New employee expectations may also prompt business owners to consider relocation, since there's a clear preference for out-of-town offices emerging across the UK.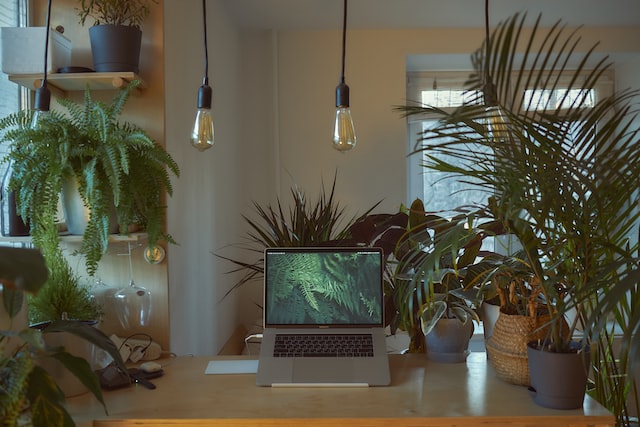 The importance of flexibility in the office
Flexibility has been outlined as one of the most important factors shaping staff expectations towards workplaces and working patterns. Inherent in flexibility is the concept of personalisation, making it vital for employers to understand that the amount of flexibility desired by each employee will differ drastically based on their circumstances (e.g. whether they have young children or other major commitments).
Office space providers, and longer-term tenants, have already shown their commitment to rethinking how their workspaces are configured to meet the demands of flexibility. This rethinking of traditional spaces has altered best practices when it comes to office design, placing additional emphasis on things like open-plan layouts, communal areas to encourage collaboration, elements of biophilic (nautral) design, and more humanistic decor.
These changes towards office flexibility have been necessary to continue to entice reluctant talent back to the physical offices for at least part of their work weeks. As well as keeping them coming back, so businesses gain all the social benefits that come from physical work attendance, and to additionally ensure that workplaces continue to attract top talent into the future.
The proportion of flexible space in the UK is expected to grow to 10% of the total office inventory by 2026. So, for the UK's businesses in particular, it would seem prudent to include provision for a more flexible approach to the workspaces they inhabit, and not just simply with their scheduling.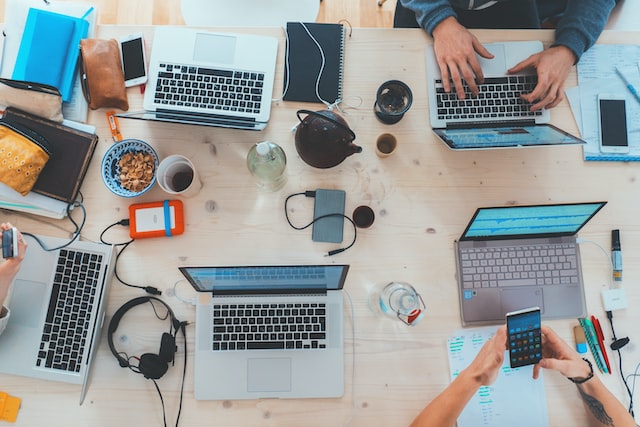 Looking Towards the Future of Remote Working
Meeting new employee expectations around remote work will not only help set a company apart from those that are lagging behind the times, but it will also contribute to better employee morale and productivity. Employers would be well served to focus on providing for the base-level of remote working expectations from the workforce – allowing for around 2 to 3 days to be worked remotely, whilst also supporting their workforce with the necessary tech and funding to ensure high productivity.  
With 69% of office workers considering a hybrid working approach to be fundamental to retaining the workforce of the future, it's no surprise to see businesses begin to evolve in step. However, despite this figure, 60% of employees still feel as if the office will remain a central component to their working life. These two statistics show that, whilst clearly desired by a lot of employees, remote working practices likely won't serve to totally supplant traditional offices moving forward. Instead, it's clear that employees demand the flexibility to shift seamlessly between the office and home, dictating their own work environment to best suit their work-life balance. 
The coming years will likely see continued innovation when it comes to remote working solutions, with cloud-based technology and ever improving internet infrastructure working to close the gap between employee expectations and business provisions.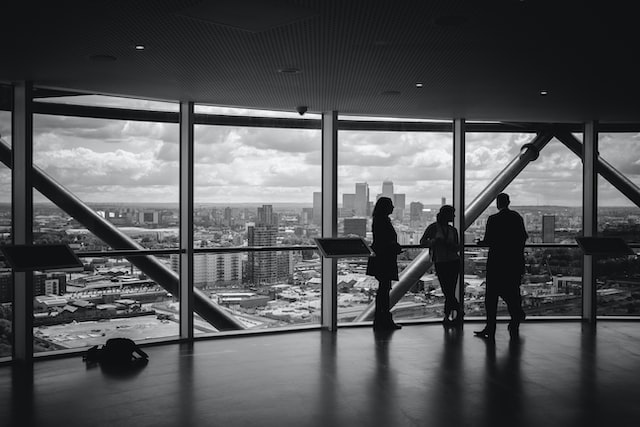 If you're looking for flexible office space in London to facilitate your hybrid workforce, you can view our full range of serviced offices or coworking spaces. Alternatively, you can call one of our London commercial property experts on 020 3965 9617.
Looking for more articles?
For more deep dives into workplace statistics and general office insights, you can visit:
The 10 Workplace Trends Defining 2022 So Far
Iconic and Influential Office Spaces in London
Definitive Guide to The Leadenhall Building: Everything You Need to Know
Do Employees Feel Supported by Their Managers After the Pandemic? (2022 Poll)
UK Office Workers Polled: Characteristics of a Good Manager
London Office Market Sees Highest Level of Occupier Activity Since Before the Pandemic
How to Deal with the Stress of Returning to the Office after a Long Layoff
10 Ways to Improve Office Moral
An Overview of Coworking Spaces in London
How to Value a Commercial Property and Determine Rent in London