The first half of 2022 has continued the drastic changes seen in the global office market over the last handful of years, pushing further evolution in the workplace and setting the stage for the future of work. But what exactly do these changes mean for employee experience and professional development, now, and into the future? Here's an overview of the top 10 workplace trends that have been making waves in 2022, with particular emphasis placed on future of work trends that are poised to impact the business world for years to come.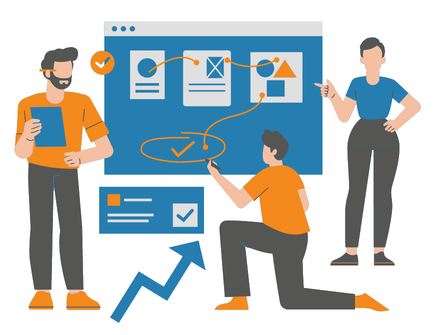 1. Growth of Hybrid Work
This trend has been especially evident in many major business markets since the ending of widespread lockdown measures in 2021, expanding in scope to encompass much of the developed world throughout 2022. A survey done in November 2021 by XpertHR found that almost all companies interviewed were either already implementing hybrid work, or were planning to do so at some point.
When it comes to the actual rollout of hybrid working, recent data out of the CIPD indicates that 78% of organisations in the UK have implemented remote and hybrid work policies. Looking at workers themselves, the ONS reported that the proportion of the UK's workforce on hybrid schedules grew from 13% at the start of February 2022, to 24% in May 2022, further demonstrating uptake.
But just how successful have businesses been in implementing hybrid, and what's the outlook for those others who have yet to deliver hybrid scheduling? Based on some observed missteps taken by companies rolling out such policies, it's apparent that the success of a hybrid working model is highly dependent on whether businesses have the right technology, internal structure, communications processes, and general ability to respond to productivity and well-being challenges. 
Numerous digital tools already exist to help connect remote employees to their in-office counterparts, with many of these providing great utility for businesses looking to successfully make the transition away from traditional models of work. Applications such as meeting room and desk booking systems, as well as digital workplace management software, have shown great usefulness in alleviating the headaches that can arise from rostering and scheduling a split workforce.
Digital collaboration tools also exist to enable effective teamwork, even asynchronously, across vast distances. These tools are especially useful for teams operating entirely remotely, as well as those comprising a mixture of in-office and remote workers. For example, tools like digital collaborative whiteboards have been proven to aid remote brainstorming, further helping to close the digital teamwork gap and boost overall employee performance.
More recent innovations in the area of digital tools have focused on less measurable areas of the hybrid workplace experience, like engagement, wellness and culture. Research shows that work cultures with strong recognition and reward structures tend to see better productivity outcomes and employee satisfaction, so it's important for businesses to ensure their hybrid workforce feels sufficient recognition and a sense of contribution, especially if they're often remote.
Numerous studies have already come out to confirm the success of hybrid and flexible work arrangements, even its superiority when it comes to higher productivity and worker wellbeing outcomes. So, it's continued uptake and entrenched viability will likely only continue to increase and solidify as a mainstay in the global working landscape.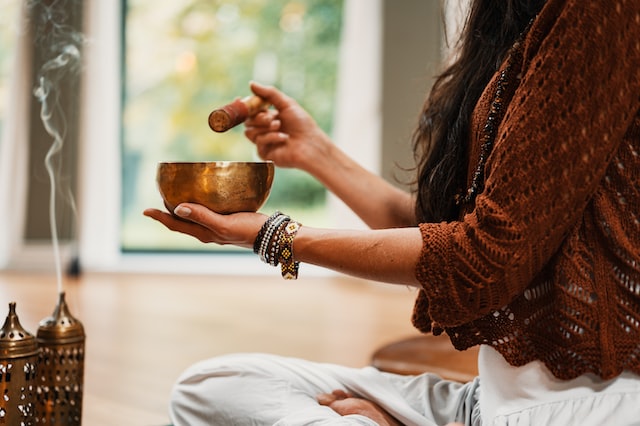 2. Health and Safety at the Forefront
Employers are no longer as oblivious to the impact of poor health as they may have seemed in the past. Especially in the post-pandemic landscape, many business leaders are redefining their role in creating healthier and safer work environments. Now, however, the challenge for business owners is to balance higher health, wellness, and safety costs whilst also remaining profitable.
There are obvious measures that employers have had to implement in recent years to ensure the physical health of their employees. However, it has become vital for businesses to expand on these measures to align with expectations surrounding more holistic employee wellness initiatives – including providing heightened mental health, dietary and mobility focused programs. Additional focus on physical and mental health has also resulted in changes to the future of workplace interior design, with wellness facilities and more breakout areas helping to create a sense of calm. 
These kinds of more proactive health and safety support mechanisms have further cemented their relevance throughout 2022, largely as a result of preventative action hedging against future global health concerns. Employee health and wellness programs are tipped to continue to grow and evolve in the years to come, as HR leaders and business owners look to stay informed on the best ways to keep employees happy.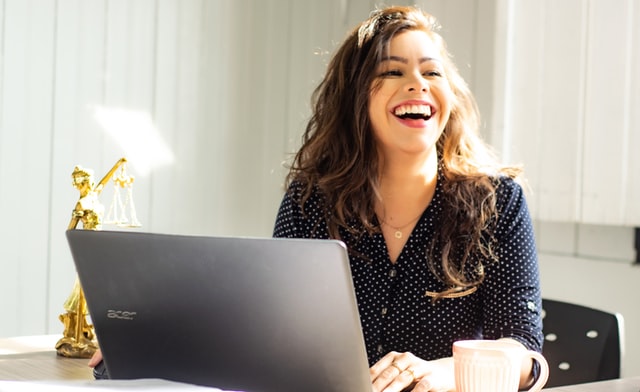 3. Employees Redefining Success
The Great Resignation caused record-high turnover rates, which were predicted to keep increasing throughout 2022. Sensational predictions of even a 'Sustained Resignation' have gained some traction in the last year, providing additional worry for employers. The reality, however, has been more tepid – with turnover in many sectors slowing.
A continued draining of talent, post-Great Resignation, has only been seen in some industries. This can mostly be attributed to the changing priorities of workers, who have sought employment in other areas and exercised their improved bargaining power to attain desired jobs. 
Higher wages, perks and incentives are no longer enough to attract and retain talent, as workers have embraced a new definition of personal and professional success based on fairness, meaningful contributions, balance, and agency.
For the UK in particular, there has been a noticeable and drastic shift in how many employees define success. Prior to 2019, the UK was one of the worst performers in Europe, and much of the developed world, when it came to work-life balance. Now, according to a 2021 study from Randstad, around 65% of British workers regard sufficient work-life balance as their top motivator when seeking out new employment. Employees are now seeking roles that allow them to deepen connections in their personal lives, with a greater focus on self care and flexibility serving as a top priority for the next generation of top talent.
Employment uncertainty and extended periods of full-time remote work have obviously served to force shifts in workers' thinking, challenging previously held notions surrounding what constitutes success and fulfilment.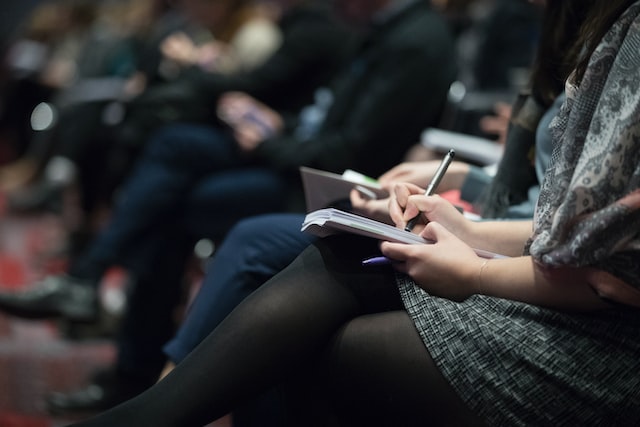 4. Upskilling Across the Board
Changes to the world of work and the mass adoption of new technologies has created a skills gap in many different industries. According to PricewaterhouseCoopers, by 2025 40% of the workforce will need to undergo some sort of reskilling to maintain a competitive edge. In addition, this ongoing personal development will be needed to help guarantee workers' future career opportunities, as the employment landscape evolves into the future.
Savvy workers, especially those in industries experiencing market fluctuation or widespread automation, would do well to jump at any and all development opportunities or risk losing their jobs. Many employers now place high value on workers who are willing to invest in the benefits of personal and professional development, making it a regular and ongoing process throughout their careers. This is particularly true for 'Knowledge Workers', who are poised to capitalise on the countless new jobs that are set to enter the market over the next decades.
This year is a good time to start upgrading the digital and soft skills needed in the widespread digitisation process, and to ensure your skills are current with changing market demands.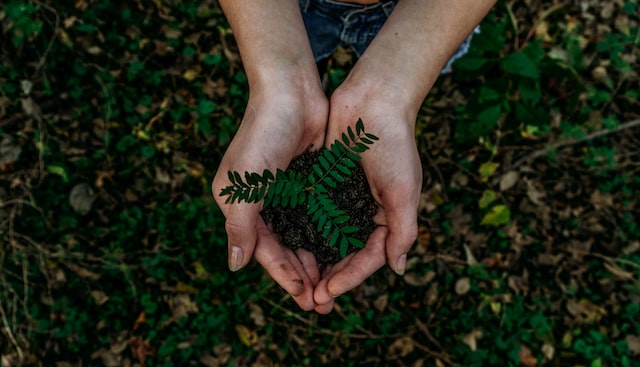 5. Focus on Environmental, Social and Governance Issues
The most recent generation to join the world of work places great importance on diversity, inclusion, and sustainability values and expect their employer's response to be aligned. Many companies are taking practical steps to include environmental, social, and governance (ESG) matters and metrics in their hiring and onboarding processes, as well as overall corporate culture.
It's not merely enough these days for businesses to pay lip service to high moral ideals around providing societal and environmental benefit. Further, marks of a company's success are no longer just measured in YOY profits, dividends, and increased market share. Instead, businesses are viewed in a holistic manner, one which typically centres around their financial performance, social influence, industry standing, environmental impact, and overall organisational culture.
Being rated well in ESG criteria and having policies ensuring diversity, equity and inclusion (DEI) outcomes throughout an organisation are more and more becoming mainstay expectations of employees, investors, and potential customers looking to engage with a business or brand.
The implementation of biophilic design has also proven to be a vital component of physical workspaces in 2022, with plant life and general greenery serving to boost spirits and demonstrate a commitment to employee wellbeing. Design elements like living walls are helping to bring nature into the workplace, helping to reduce stress and encourage productivity.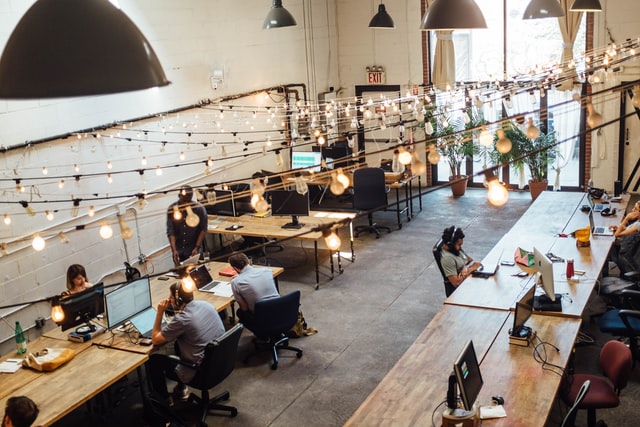 6. Flexible Space is Back
During 2020 and part of 2021, flexible office providers struggled with low occupancy levels. This was understandable, as much of the office-occupying workforce was still working remotely. Now, however, many of the employees who intend to return to the office, in some capacity at least, have done so. Employers currently have a much more definitive idea about their occupancy requirements, and how these can fluctuate with their hybrid workforces.
Although some significant volume of employees have indeed returned to the office, many companies are still downsizing away from larger headquarters, instead outsourcing part of their office space needs to flexible providers. The first half of 2022 has seen increased demand for flexible space solutions that don't require a long-term or full-time commitment. It's likely also that this trend will continue to manifest as more companies adopt hybrid models, and others go fully remote.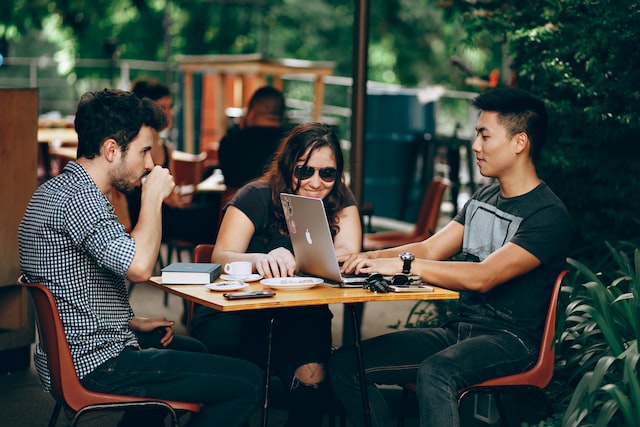 7. Perks and Incentives No Longer Linked to the Office
In the not-so-distant past, companies competed to attract talent by expanding their list of in-house amenities. Now, since the office is no longer necessarily the heart of a company, nap pods and game rooms are being replaced by other types of lures. The trend is shifting towards incentives that provide meaning, boost engagement, and facilitate team building. Engagement especially is a target area that provides great benefit to employees as well as employers.
It's well established that engaged employees have heightened productivity, work satisfaction and are more likely to be retained. Gallup's State of the Global Workplace report, based on over 50 years of employee engagement research, indicates that only 15% of employees worldwide would fall in the 'engaged' category, resulting in a loss of productivity of around £6 trillion. This is an opportunity that seems to be finally getting more proactively addressed by employers. It's a shame that it's taken so long to happen, but with the similar trends towards focusing on employee wellness and revamping the idea of 'work' somewhat, engagement does fit in along with these other shifts.
Companies located in thriving business centres and tech or creative hubs offering collaborative communities, networking opportunities, and regular cross-company social events are also experiencing a surge in popularity. For hybrid employees, having more opportunity to network and have meaningful engagement with peers is a highly desirable factor in their continuing to make attendance at the physical office a priority. Office space providers have already been capitalising on this demand, gearing their offerings in the form of business community hubs, and overhauling their floor plans to optimise colleague interactions.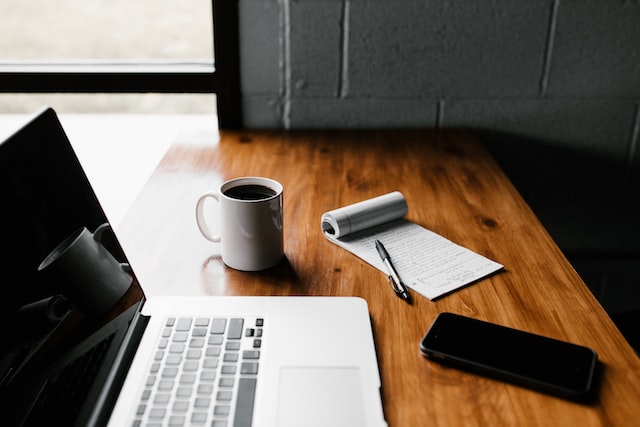 8. Emerging Job Models
In an effort to curb the economic impact of the pandemic, companies are rethinking their workforce strategy. Employers are trying alternatives to full-time employment like hiring contingent staff, talent/job sharing, or offering tailored work-types like 80% pay for 80% workload.
With continued attempts to accommodate the changed demands of workers – who generally desire hybrid working and non-traditional schedules – it makes sense that new job models would emerge to fill shortfalls. These new models also have great benefit for employers, and were likely born out of necessity – with some industries still experiencing major talent deficits.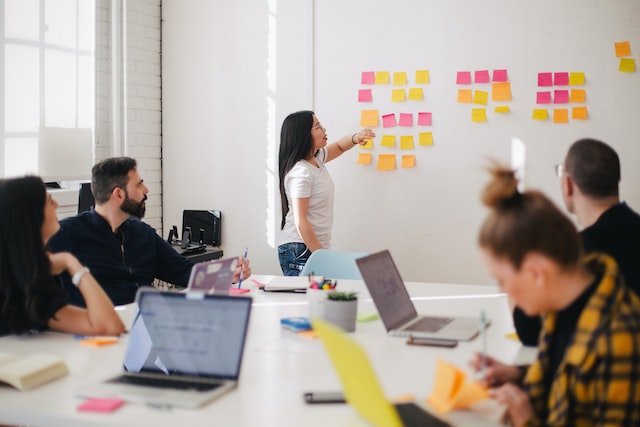 9. Skills Win Over Roles
Moving towards the end of 2022 and into the future, we can see a change in how job roles are seen. Roles often encompass a wide, and sometimes unrelated, set of skills. This reality has led many employers to now understand that new employees should be hired based on their alignment to critical skills that will help their business stay afloat in uncertain times.
More entrenched preferences for soft skills from employers, especially as widespread digitisation continues, is evident from quick perusing of job ads. The skills that can't be fulfilled by technology and automation will continue to be emphasised, and their necessity further highlighted as the working landscape continues to shift.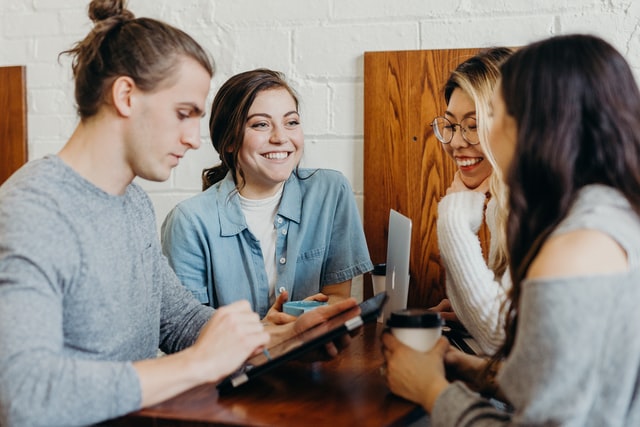 10. From Efficiency to Resilience
Prior to 2020, corporate restructuring usually revolved around efficiency gains. From 2022 onwards, companies are focusing on preparing to respond to change, since this is now becoming just as important as being efficient. Organisational changes will continue to focus on building resilience, in a reflection of wider societal and workplace trends.
Efficiency is still one of the linchpins of profitable enterprise, but its consideration when undergoing transition, considering a new hire, or the onboarding of new tech is more of a given these days – rather than the central focus it was in years past. Uncertainty brought on by COVID-19, the continuing threat of a changing climate, and the inherent cybersecurity risks from ongoing digitisation have all necessitated the shift in focus to resilience in the face of change.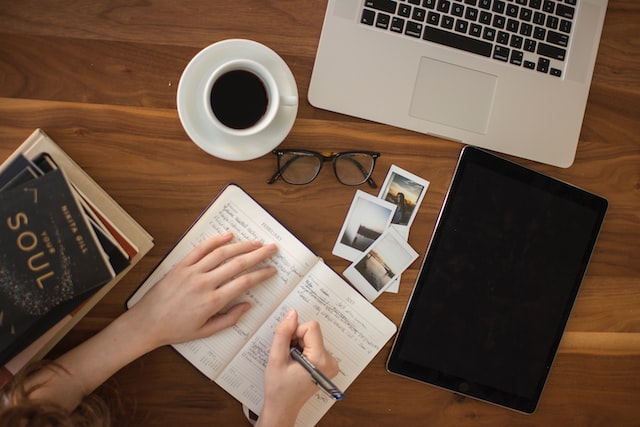 Wrap Up
As we come to the end of 2022, it's evident that many workplace trends have been emerging over the past few years and will continue well into the future. We've seen a shift towards employee wellness, with employers realising the importance of focusing on employees' physical and mental health. There has also been a trend towards revamping the idea of 'work', with more companies offering hybrid working arrangements and opportunities for employees to network with their peers. Additionally, job roles are changing, with skills becoming more important than ever before. Finally, organisations are beginning to focus on preparing for change instead of simply being efficient. All of these changes reflect the uncertain times in which we live, and businesses must adapt in order to stay afloat.
Looking for more articles?
For more deep dives into workplace statistics and general office insights, you can visit:
Iconic and Influential Office Spaces in London
Do Employees Feel Supported by Their Managers After the Pandemic? (2022 Poll)
UK Office Workers Polled: Characteristics of a Good Manager
London Office Market Sees Highest Level of Occupier Activity Since Before the Pandemic
How to Deal with the Stress of Returning to the Office after a Long Layoff
10 Ways to Improve Office Moral
An Overview of Coworking Spaces in London
How to Value a Commercial Property and Determine Rent in London