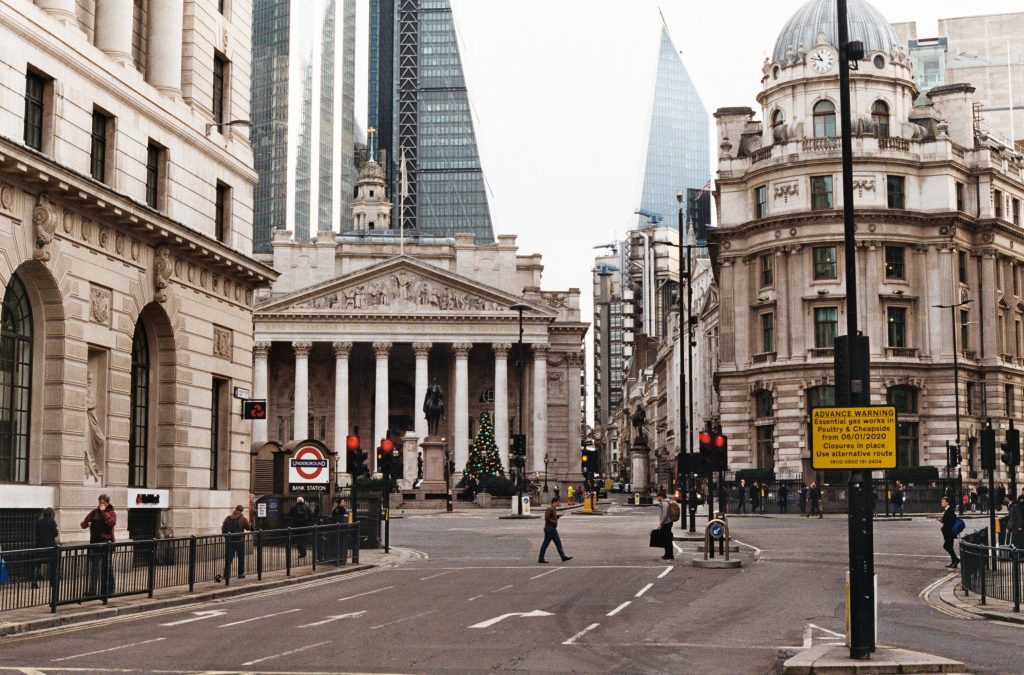 2021 started off with gloomy forecasts for the London commercial property market. According to market analysts, the outlook for the first half of the year was to be dominated by soaring vacancy rates, which were expected to reach a 10-year-high.
In Central London, changes to vacancy and supply rates have certainly been a constant for the past few quarters. In this part of the city, increasing vacancy rates have been mainly driven by the release of large amounts of secondary and Grade B space.
Earlier in the year, vacancy rates in the City were slightly over 10%, but supply was still rising, so they were expected to continue increasing. However, the second quarter arrived with a decline in vacancies, which ended up averaging 8.7% across the City. Despite the improvement, at more than 6.5 million square feet, these are the highest availability rates since mid-2012.
The second quarter of the year also brought some improvement in office take up rates. While these are still significantly below the ten-year average, there was a quarterly increase of over 20% across central London.
However, demand remains rather weak and take up for Central London offices is largely down when compared to 2020 figures. Although demand is weaker, it is still there with an increased focus on quality office space, whether it is new, refitted, or retrofitted to a high standard. The majority of demand so far has come from the public sector, professional services, insurance, and financial services companies.
Below is a detailed breakdown of the commercial property market situation in the City of London during 2021:
Bank
The Bank area is densely populated with office-based businesses and is considered a prime real estate sub-market in central London. Major finance, banking, and insurance companies from all over the world have their offices here, including the Bank of England, ING, and Commerzbank.
Offices
Like in other parts of central London, the Bank area is holding more or less steadily in terms of office rental rates. Average rates have not changed much since the first quarter of 2020, in particular where Grade A space is concerned. Rental rates go from £50 to £75, starting at £40 for refurbished offices. Once business rates and service charges are added, average rates exceed £100.
Some analysts suggest that the biggest changes are still to come to this sub-market. A forecast rent decline of between 10% and 15% is expected for new and re-fitted offices in Bank of 5,000 square feet and above.
Rent-free periods are also increasing in Bank and in other parts of the City, averaging 12 to 16 months for five-year leases and 25 to 29 months for ten-year leases. Increased rent-free periods are giving landlords some wiggle room in a competitive market where ready-to-move-in tenant-controlled space is driving most enquiries.
Cannon Street
Cannon Street is located south of Bank and is part of the City's core commercial real estate sub-market. Major occupiers are banking and financial institutions and professional business services, such as human resources and accounting multinationals.
Offices
Activity levels are down when compared to 2020, despite some office sub-let activity taking place in the area earlier in the year.
On the other hand, there is growing interest in serviced offices due to Cannon Street's convenient location in the heart of the city's financial district and proximity to leading businesses. The area is home to large co-working spaces, including WeWork, whose agile response to the pandemic-related crisis has allowed this office model to weather the storm.
Liverpool Street
There is a large cluster of offices in and around Liverpool Street station, due to the area's position as a transportation hub. Major occupiers include Deutsche Bank, Starling, and Grant Thornton. Local office-based businesses also benefit from proximity to the creative hub in Old Street.
Vacancy rates have been rising since early 2020, when many occupiers decided to sub-let their Liverpool Street offices.
St Paul's
St Paul's is popular among companies involved in legal services, the public sector and banking. There's also a strong presence of leisure and hospitality businesses due to its proximity to some of London's top tourist landmarks. Key occupiers include Goldman Sachs, Bank of America, Fidelity International, and the London Stock Exchange.
The last known vacancy rate for this prime central London sub-market dates from late 2020, when it averaged 6%.