Updated November 26, 2012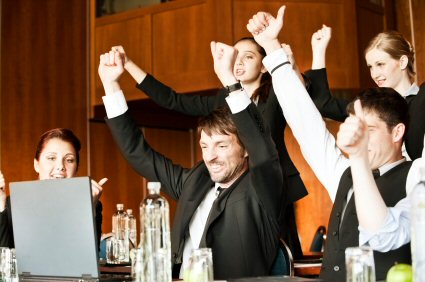 Unless you work from home or spend most of your working day visiting clients, the truth is that relationships with work colleagues are an essential –and sometimes conflictive- part of our working lives. Some people actually spend more time with their colleagues than with their families, so it is easy to understand how necessary it is to make sure that work relationships flow smoothly instead of being a source of conflict.
The importance of good working relationships
Over the past few decades, team work and the ability to maintain positive relationships with other members of staff have become valuable skills that virtually every employer expects. There are several reasons why good working relationships are a must in today's fast-paced corporate world.
In the first place, positive relationships with work colleagues contribute to create an agreeable atmosphere in the workplace. Perhaps only those who have problematic relationships with their colleagues know how oppressive an office can be when you do not get along with the people around you. In fact, psychologists believe that having problems with work colleagues is one of the biggest causes of stress and that its importance is often underestimated.
Secondly, an agreeable working atmosphere can help increase productivity. A 2009 study showed that productivity levels could be enhanced by up to 10 per cent when the relationships between staff members were free of strains. It has been shown that companies where staff gets along have lower levels of absenteeism and lower turnover. Therefore, it is not surprising that employers look for team members who know how to relate to others positively. Continue reading "Good Working Relationships" →