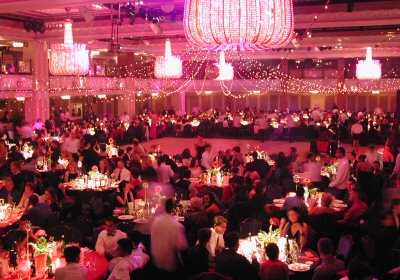 Yes, it's getting to be that time of year again. You can't walk past a shop without being blinded by flashing red noses and enough tinsel to carpet all of central London. Those old songs are being belted out at you wherever you turn, there are funny men dressed in red suits and you're thinking, "Is it too early in the relationship to be having Christmas with the 'out laws'?".
It's time to plan the office Christmas party. You don't want to be banished forever for planning the worst one since the girl from reception was ill all over the boss's new shoes. You want people to enjoy themselves, they deserve it after a year of surfing the net – I mean, hard work.
I think getting some input from staff is a good idea, what do they want to do? Would they like a themed event? Finger buffet? Party Bus? Whatever it is, it needs careful planning.
Get quotes from catering companies, ask for references and do follow them up. You don't want to end up with soggy sausage rolls and iffy deviled eggs. Is it an employee only party or can people bring dates, partners, pets? Continue reading "Planning the Office Christmas Party in London" →