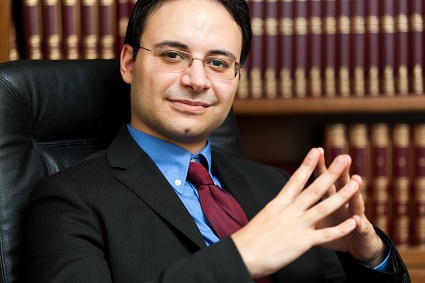 If you sometimes feel overwhelmed during meetings, terrified during presentations, and just a little bit slow during your day-to-day interactions at work, there are ways for you to appear smarter. Using a little science and a lot of research, the sociology world has found ways for you to look smarter at work.
Keep Your Language Simple
Think back to the last time you read an email that was laced with hyperbole. The chances are, you found it irritating rather than impressive. A
study
conducted by Princeton University in 2005 found that those who use grandiose language don't appear smarter than their contemporaries who keep things simple. In fact, quite the opposite happens. According to the study, when you use overly complicated language, you disrupt the fluency of the overall conversation. Using language that you're familiar with, and that others will understand, is far more effective.
Smile to Look Intelligent
A
study
published in PLoS in 2014 found that walking around with a frown on your face will cause others to believe you are of low intelligence. In contrast, being smiley will lead them to believe you are smart. This study investigated the traits found in 'high intelligence' and 'low intelligence' faces. The majority of faces associated with high intelligence carried expressions of joy, and were often friendly. If you usually walk into work with a glum expression, take a little time to put a smile on your face.
Be Self Assured and Use Expressive Speech
A meta analysis carried out by Northeastern University found that those who appear self assured and use expressive speech are perceived as being more intelligent than those who do not. Expressive speech involves varying degrees of tone, with passion and no faltering. In other words, you need to be confident in what you say and how you say it. Clearly this doesn't come naturally to everyone, and shyness or a lack of confidence in what you are saying doesn't always correlate with low intelligence. If you struggle with public speaking or speaking up in meetings, focus on those topics you feel confident speaking about and take some time to practice talking to yourself at home. It can work wonders for your expressive speech skills.
Continue reading

"How to Look Clever at Work"