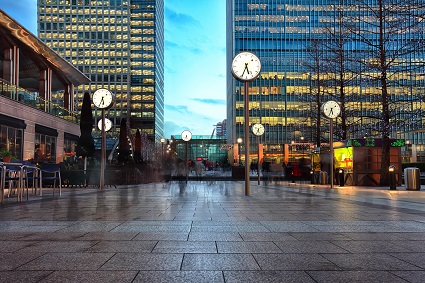 Known worldwide for the important role it plays in London's Central Business District, Canary Wharf is one of the UK's financial hubs. Although it has a reputation for being home to stockbrokers, insurance firms, and other financial magnates, you will also find an array of retail giants and leisure firms there.
The Main Types of Businesses in Canary Wharf
From accountants and stockbrokers through to architects and designers, Canary Wharf certainly isn't short on professional talent. It forms a significant part of London's service industry, with investment firms appearing to reign supreme amongst all the others. With between 25,000 to 75,000 financial jobs per square mile in the area, it's clear that Canary Wharf's monetary reputation is accurate and well deserved.
In addition to investment firms, a significant proportion of the world's industrial insurance is brokered in Canary Wharf. Alongside the City of London, this area accounts for 183,000 members of staff in the financial sector. As London is seen as a key investment centre worldwide, it attracts some of the globe's greatest banking talents. With plans for 3,000 new homes in Canary Wharf and Tower Hamlets, it seems as though business is expected to grow.
As anybody with a keen interest in the area may already know, Canary Wharf was born after the closing of the India trading docks in the 1980s. While it has seen significant progress in terms of jobs and investment opportunities, the government is always looking for ways to enhance this. Another plan in the works is a high-speed rail link called the Crossrail, which is due for completion in 2018. This, plus an increasing number of jobs in the area, means that property development is also set to flourish. Continue reading "Focus on Business in Canary Wharf" →