Our experts are on hand to help you find the perfect Regent Street office space at cost effective prices. We have an extensive commercial property portfolio in West Central London, offering private serviced office suites, shared and coworking space, hot desking opportunities, virtual office services, and short term rental on flexible terms.
1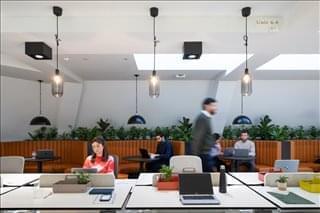 With an ambiance where you can work, network, share and learn, One Heddon Street is modern business in practice. Arranged over six floors and an exclusive roof terrace, the space offers three types of membership: • Team - private offices available for 2-20 people • Resident – a dedicated sit stand desk • Co working - use of our hot-desking areas. A premium global location five minutes from Oxford Circus and... More info
Serviced from £1100 per person per month
Coworking from £350 per person per month
One Heddon Street, Mayfair - W1B 4BD
---
2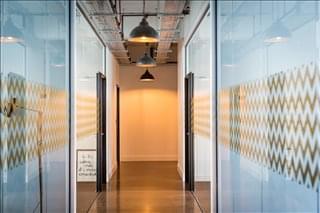 With approximately 14,305 square feet of modern office accommodation, 120 Regent Street offers businesses a prime location in the West End of London. Contemporary offices are arranged over four floors at this elegant stone-front property, which also boasts prestigious retail space on the ground floor.

This air conditioned six-storey property has been designed to deliver stylish serviced offices and co-working spaces for... More info
Serviced from £600 per person per month
120 Regent Street - W1B 5FE
---
3
A striking and prestigious business address at the heart of London's world-renowned West End is on offer at this Regent Street business centre. The impressive building was constructed in 1938 by the architect Robert Cromie, and was once home to the Paris Cinema and BBC radio studios, but now features a Grade A business centre on the fourth floor. It benefits from excellent natural light and a large roof terrace on the seventh floor. This... More info
Serviced from £501 per person per month
Coworking from £249 per person per month
Virtual from £122
Rex House, 12 Regent Street - SW1Y 4PE
---
Business in Regent Street
Regent Street has long been associated with London's retail sector. Since the nineteenth century, the street has been a centre for fashion. Austin Reed, Superdry, Apple, Jaeger, Hamleys and Liberty are just some of the brands that have or had major shops along Regent Street. The street also has strong links to broadcasting.
Just north of Regent Street is Broadcasting House, the headquarters for the BBC. The University of Westminster's main campus is also found at Number 309. The former Dickins and Jones department store at Numbers 232 to 234 opened in 1835. In 1959, House of Fraser took possession until 2005. After a redevelopment project, the building now includes office spaces as well as retail units and flats.
Office Buildings in Regents Street
There are a range of office options along Regent Street. At Number 222 is Liberty House, a stunning ornate building overlooking Regent and Oxford streets. Offices are located above the Liberty department store and cater to media businesses operating in Soho. The building is also a good base for companies working with retailers in the area. Highlights include balconies with views of the West End, a videoconferencing studio, meeting rooms, and breakout areas. Rex House at 4-12 Regent Street is a bold 1930s building that provides Grade A offices with access to meeting rooms, a business lounge, virtual offices, and an outside terrace. It is close to government departments as well as media and retail businesses in the West End. Close to Regent Street is 26 Dover Street, a serviced office location within a Georgian townhouse. Serviced offices are also located nearby at 25 Sackville Street.
About Regent Street
One of London's major shopping destinations, Regent Street runs from the Regent's residence at Carlton House to Regent's Park. Along the way, it crosses Piccadilly Circus and Oxford Circus. The West End street was designed by architect John Nash, who also developed the masterplan for Regent's Park. It is named after the future George IV when he served as the Prince Regent. Many of the original buildings that lined Regent Street have been replaced since the street was completed in 1825, although All Souls Church has survived. Regent Street is notable since it is an early example of town planning in England and one of London's first planned developments.
It has been known as a fashion hub since the end of the nineteenth century, so much so that many of the buildings along the street were developed between 1895 and 1927 to accommodate contemporary shopping needs. The redevelopment left fine examples of Beaux Arts design. There are more than 75 flagship stores along Regent Street including Apple, Banana Republic, Hamley's and Liberty. There are also many fine cafes, restaurants and bars. Regent Street has also been famous for its annual Christmas light displays since 1948.