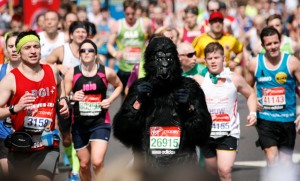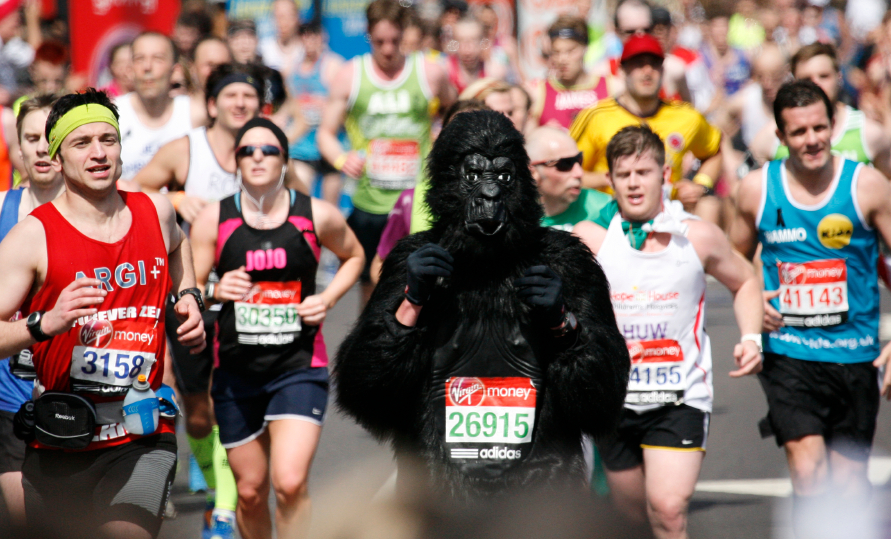 The 34th London Marathon will be run on 13 April 2014, and is one of the world's leading athletics events. The London Marathon attracts world and Olympic champions, as well as range of amateur runners of all abilities. The festive atmosphere often features playful runners dressed up for charity.
About the London Marathon
Although the current London Marathon was first run on 29 March 1981, long-distance races have been held in the city as early as 1909. In that year, the Polytechnic Marathon was organised for the first time. The last Polytechnic Marathon was run in 1996. The prestigious London Marathon is held each year in the spring. Founded by former Olympian Chris Brasher and John Disley, the London Marathon is one of the top six international marathons recognised by the International Association of Athletics Federations (IAAF) in addition to New York, Boston, Tokyo, Berlin and Chicago. The London Marathon features three groups of starters: Elite Women, Elite Men, and Wheelchair (men and women). These starter groups are followed by a Mass Race with runners of various abilities. The first edition of the London Marathon attracted 6,747 runners. In 2013, the event attracted 34,631 participants.
The Route
The route for the London Marathon is largely flat and concentrated around the River Thames. It has changed very little over the years, with changes primarily being made as a result of construction and road works. The race begins at three different points around Blackheath. The often fast-paced marathon ends at The Mall, next to St. James's Park and close to Buckingham Palace. The course spans 42.195 kilometres, or 26 miles and 385 yards.
Beginning at Blackheath, the London Marathon travels south of the River Thames and east towards Charlton. The three separate starting points merge after 4.5 kilometres (2.8 miles) near the Royal Artillery Barracks in Woolwich. From there, runners travel past the Old Royal Naval College before heading to the Cutty Sark in Greenwich. The course then winds towards Surrey Quays at the Docklands, followed by Bermondsey. After running along Jamaica Road, competitors reach the half-way point of the marathon at Tower Bridge. Continue reading "The London Marathon" →