Although inhabited for centuries, the area around Liverpool Street began to gain importance during the Middle Ages, when it was established as an important trading centre and as a convenient stop for travellers and merchants. From the end of the nineteenth century onwards, Liverpool Street experienced rapid growth, which was mainly due to the inauguration of the railway station. Nowadays, Liverpool Street is home to a larger number of corporations, hotels, restaurants, and entertainment venues.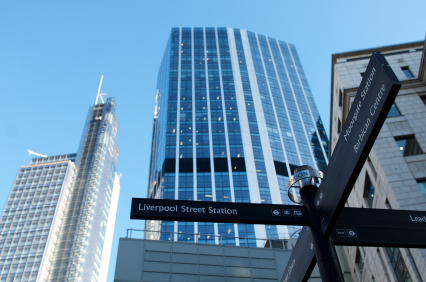 Liverpool Street's importance in the financial world
Liverpool Street is considered one of the gateways to the City of London, and it is sometimes considered a part of the capital's financial district in its own right. There are numerous meeting rooms and conference venues in the area that cater to business people, convention delegates, and employees from nearby blue chip companies. Some important firms in the finance, business, and banking sectors located in Liverpool Street include UBS, Forex Expert, Regus Business Centres, The Japan Bank, Mizuho Corporate Bank, Natwest, Barclays Bank, Panmure Gordon Investment Banking, Shinkin International, Eden Financial, Halifax, H. S. Nordbank, and Bank of Tokyo Mitsubishi.
However, these are not the only industries with presence in Liverpool Street. Other renowned businesses that have chosen this area as their base include Marnix Europe (insurance), Marubeni (energy), Wallis Retail, Primus Build Contractors (construction), ICX Europe (telecommunications), Inpex (oil & gas), Calyx (IT), and BP. Continue reading "Guide to Liverpool Street: Key Facts, History, Architecture and Tourism" →