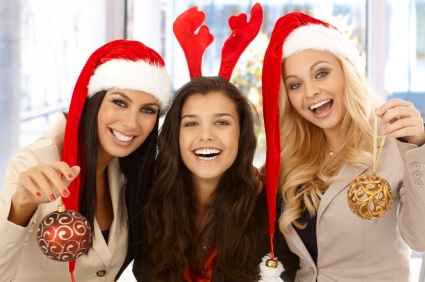 With Christmas just around the corner, businesses across London are looking for ways to make their office parties interesting. If you want your business' Christmas party to stand out, doing so is easy in London. However, you may need a little inspiration to get you started.
Greenwich Yacht Club
Greenwich Yacht Club stands on stilts in the middle of the Thames, giving it a unique ambiance for a Christmas party in London. Most of the building is made of glass, which means it is particularly beautiful when the snow starts to fall. With 2013 set to see some of the UK's biggest snowfall yet, you are almost guaranteed to achieve this scenery. Both outdoor and indoor space is on offer.
Hampton Court Venue Hire for a Historic Theme
Hampton Court offers venue hire at the pricier end of the range, but it is a great destination if you want your office party to have a historic or refined feel to it. The venues range from an intimate King's Room to the Great Hall, which is likely to impress international workers who buy into British heritage. Hampton Court only works with certain caterers, so bear that in mind when organising your event. If you do not see something you like at Hampton Court, check out the rest of the Historic Royal Palaces venues.
Art Gallery Christmas Party at the Saatchi Gallery
The Saatchi Gallery is not the only gallery for hire in London, but it is a good example of what you can get if an art gallery Christmas party does appeal to you. The Saatchi gallery comeswith 70,000 square feet of event space, and it is entirely flexible in terms of what you can do. As the exhibitions change around four times a year, there is plenty of scope for variety of you want to make this venue a regular feature. Art galleries are particularly well suited to those who want a contemporary theme. Continue reading "Office Christmas Party Ideas in London" →