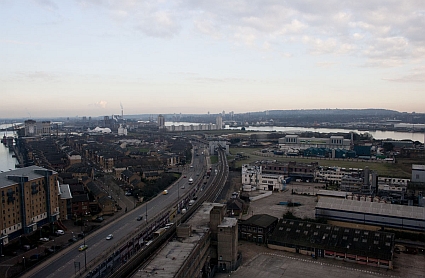 As one of the world's most vibrant cities, London's innate dynamism means that the metropolis is in an almost continuous state of change. According to the Office for National Statistics, the population of the British capital has grown by more than 12 per cent in just ten years. This increase in population has also meant a rise in cultural diversity and in the creation or transformation of new areas in the city. When it comes to transformation, few London areas have undergone changes that are as significant as those that East London has experienced. In this article we look briefly at the history of East London and then examine how the recent regeneration projects that have taken place in the area have affected its economy and its inhabitants.
A brief look at the history of East London
The history of East London is inevitably linked to London's port and its docks, as they were for several centuries a trading hub. East London experienced a notable expansion during the 19th century, when the railway reached Stratford and linked it with the docks, Custom House, and Woolwich.
The railway infrastructure was damaged during the Second World War, and although they were once part of the world's largest port, the London docks experienced a sharp decline in activity between the 1960s and the 1980s. The closure of the docks severely affected the economic and social make-up of East London, and what had previously been a thriving area became stricken with unemployment, poverty, racial tension, and crime. The population went from almost 600,000 at the turn of the 20th century to barely 140,000 in 1981.
Key regeneration initiatives in East London Continue reading "The Regeneration of East London" →