The 2023 London office market looks to be characterised by a number of primary influencing factors. These drivers of change, and the trends that will be solidified as a result, include: record completions, lowering lease lengths, ongoing recovery in the flexible workspace sector, and a supply crush of prime office space due to a continued flight to quality.
Read on to find out more about how these, and other factors, are going to shape London's prime markets in 2023 and beyond.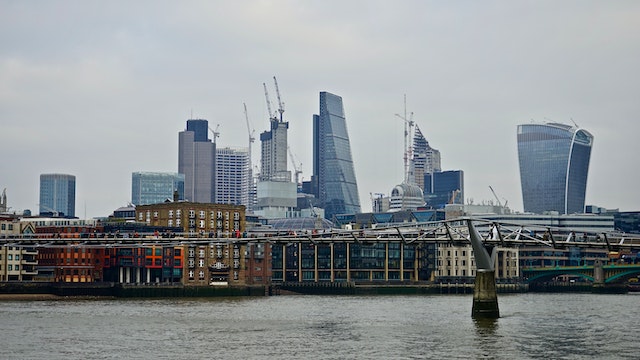 Stats Hinting Towards the Future of the London Office Market
13.6 million sq/ft of office space is 

under construction

Around 9 million sq/ft of office space is scheduled for delivery in 2023

Over 50% of projects are targeting 'Outstanding' or 'Excellent' BREEAM sustainability ratings

Forecasts for construction price inflation have blown out to 6.1%, up from predictions of just 3.8% at the start of 2022

Around 12% of the West End's 

under development

office product is pre-let
The West End is Leading the Way
By June 2022, there was around 10 million sq/ft of office space to be developed in London's West End, slated for delivery between 2023 and 2026. Of these spaces, 6.7 million sq/ft are considered new developments, with the other 3.3 million sq/ft comprising refurbishment projects.
At the same time, almost 12% of the West End's development pipeline for office space has been pre-let by mid-year 2022. This includes both new developments and refurbished offices.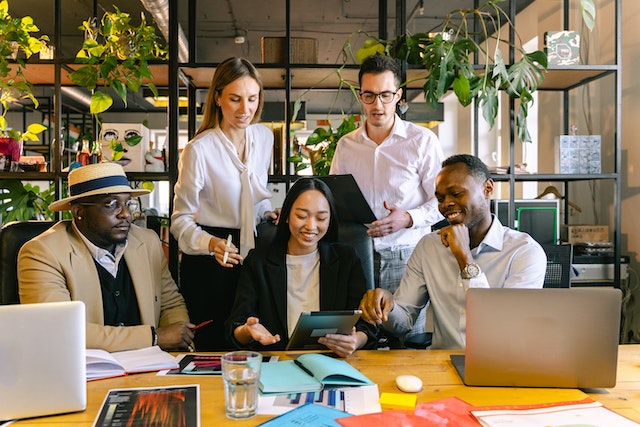 Supply Crunch
After difficult years marked by rental decline during the pandemic, British commercial property developers are back in the black due to strong leasing momentum. London is leading the way as people return to work, serving as the UK's primary office hub.
However, despite the addition of several newly completed projects, there has been a 5.6% decline in vacant space across London. This reduced inventory has caused prices in the Capital to increase beyond projections.
In London, approximately 3 million sq/ft of vacant office space is available to rent, spread across 2,500 flexible offices. Rubberdesk, a leading provider of short-term desk rental in Central London, has seen a 1.1% increase in demand for space. As a result of this increased demand, median prices have grown to £750 per month.
J.P. Morgan analysts have said that office spaces in London could become even more expensive to rent in 2023 due to a supply crunch; as developers are being restricted from creating new spaces and leases continue to shorten. Analyst Tim Leckie, Head of J.P. Morgan's European Listed Property Team, expects active demand for prime office space to grow 38% by 2030. Leckie also notes that supply will become tight earlier, starting in 2023, because of an increasing number of barriers in the way of new developments.
According to Leckie, as companies come under more scrutiny from investors and the government to achieve net-zero targets, tenants will increasingly look for existing, pre-tested spaces to reuse, eventually leading to excess supply of unproven new space.
J.P. Morgan predicts that demand for London prime office space could be 1.8 times more than what's available by 2025, and vacancy rates will edge close to zero percent. This lack of availability will put intense pressure on rental prices, which the brokerage forecasts could increase by 10% per year.
Tim Leckie further breaks down London's impending supply crunch: "There is next to no space available in some parts of London. There is an unprecedented supply crunch forming in the London office sector towards 2025, which in our view will support and drive rental growth."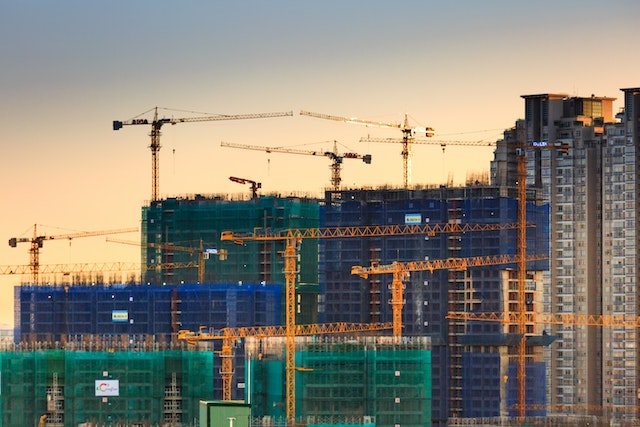 Record Completions – But Comparably Tepid Pre-Letting
By 2023, development completions are anticipated to hit an unprecedented level; however, this may be hindered by increasing pressure on project timelines. With the occupational market remaining strong and much of the focus shifting to becoming more energy-efficient (e.g. complying with MEES regulations), there is still a robust development pipeline, even though construction costs have risen. According to Savills, from now until 2026, completions will reach 30.4 million sq/ft.
18% of the new developments and extensive refurbishments expected to be delivered in the next four and a half years have already been pre-let. Additionally, 5% of speculative space is currently under offer. Although, it's worth noting that this percentage has decreased from 22% at the end of the first half of 2020. Pre-lets have also dropped since mid-2020, currently accounting for 4.8 million sq/ft of pipeline, compared to 6.4 million sq/ft back then.
When casting our gaze over speculative space due for completion between now and 2026, the London City Core accounts for 28% of completions, followed by SE1 with 14%, and the City Fringe with 11%.
According to reports, construction and development across Central London will reach a staggering 9 million sq/ft through 2023. This growth is attributed to the number of completions in The City of London – which is projected to hit its highest level in the last 30 years – as well as new records to be set in the West End. Despite these impressive forecasts, it's likely that reality will fall short, since almost one third of this progress is slated for delivery in Q4 2023 alone. Considering such a significant proportion is scheduled for the tail-end of the year, there is a chance that some aspects of these plans may be pushed back until 2024.
High Developer Confidence
Commercial and mixed-use development transactions increased by 143% in the first half of 2022 when compared to the same period in 2021, with £1.8bn traded across 32 transactions. The large demand for land in Central London indicates that developers are still confident and interested in redevelopment opportunities.
Currently, there are around £1bn of development deals being offered and more than £1bn of available stock being monitored across Central London. However, Savills does assume that continuing inflationary and financial pressures will take some heat out of the market in the short-term. It's predicted that these pressures will ultimately result in 2022's complete volume of development transactions not meeting the recent annual average of £3.3bn. Expect to see the effects of these factors play a role in 2023, potentially limiting activity as the UK continues to go through a period of economic uncertainty.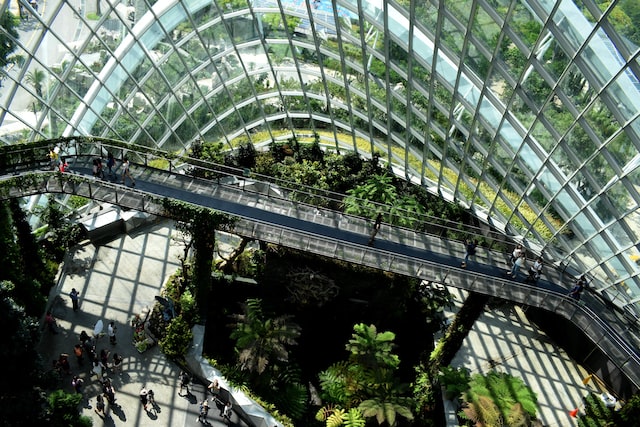 Business' Appetite for ESG, Spurring Green Developments & Refurbishments
As we edge closer to 2023, there continues to be an increasing emphasis on sustainability in the London office space market, with two-thirds of workspaces being delivered targeting 'Outstanding' or 'Excellent' BREEAM ratings. New developments make up 66% of the overall square footage that will be delivered, however, when looking purely at the number of projects there is an even 50/50 split between new developments and extensive refurbishments.
Currently, 19% of new projects scheduled for delivery between now and 2026 are targeting a BREEAM rating of 'Outstanding', with 49% pursuing an 'Excellent' rating, and only 3% aiming for a 'Very Good' rating.
Compared to this time last year, the number of refurbishments striving for a BREEAM rating of 'Excellent' or 'Outstanding' has increased by 15%, now encompassing 40% of all projects. This suggests that people are becoming more eco-conscious and are generally leaning towards more sustainable methods of construction and refurbishing.
Although more investors are expected to explore refurbishment options, new builds will continue to be necessary in order to achieve a whole-life carbon benefit and improved, class-leading efficiency.
In the past, when demand for properties was high, there has been increased pre-letting activity across Central London. In total, pre-letting made up around a quarter of all leasing activity over the last five years. Now, as occupiers see their future space commitments as a way to help achieve net-zero targets, three-quarters of spaces that have been pre-let since the pandemic are BREEAM rated 'Excellent' or 'Outstanding'.
By 2027, office spaces with an Energy Performance Certificate (EPC) rating of D or lower will be subject to re-leasing restrictions. By 2030, these same restrictions will apply to buildings with a C rating or below. Currently, 57% of London office spaces are rated D or lower on the EPC scale and 80% are considered C or worse; this means that 26.8 million sq/ft of commercial real estate will be affected by these upcoming changes. It's estimated that active demand for office space could potentially double in response to these developments, concentrated primarily on new construction and renovated properties. Importantly, it's worth noting that this increase does not factor in any job growth or reliance on current economic conditions.
Savills' Head of London Commercial Development, Oliver Fursdon, summarises the situation: "The challenge for developers and landlords will remain the need to find a balance between delivering best-in-class space, but with the backdrop of challenging regulatory and planning environment, and what it means for refurbishment and/or redevelopment of buildings."
The importance of sustainability and reducing carbon emissions in office space will continue to grow as we move away from measures that simply estimate energy usage, like EPC, and towards those that track actual consumption, like DEC or NABERS.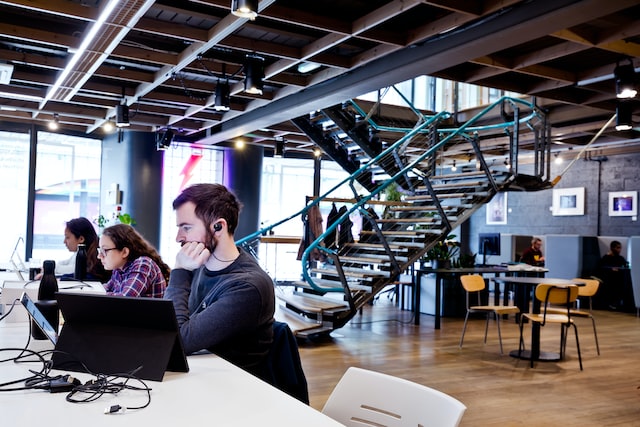 Flexible Offices Continuing to Recover
The way that people use office spaces will continue to change in 2023, with London leading the charge through an extensive range of innovative offerings. Flexible workspace, which includes serviced offices and coworking spaces available on shorter, more flexible lease lengths, is poised to continue taking a bigger share of the market in London – from 6% in 2020 to an expected 30% by 2030.
The latest report from Rubberdesk indicated that demand for flexible office space in London is once again on the rise. As more and more businesses are requiring employees to come back to the office in some capacity, it seems as if flexible ways of working – which facilitate both in-person and remote scheduling – are here to stay. This growing demand for flexible offices is leading to a reduction in available supply, as well as higher costs for these types of spaces. For example, the cost to rent a permanent desk in a flexible workspace increased by 3.4% quarter over quarter in 2022, reaching £690 per month.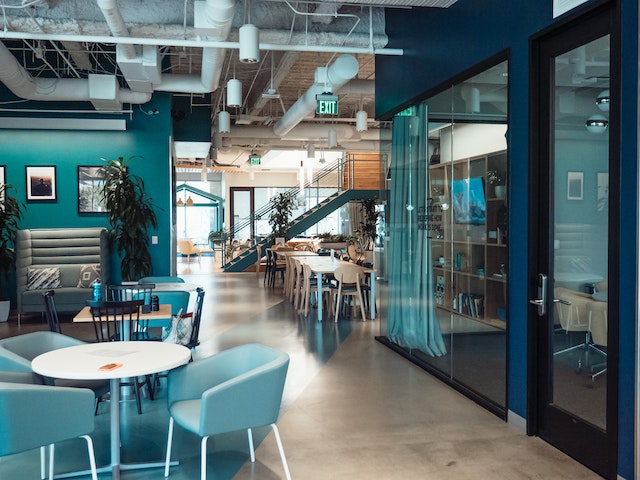 Flight to Quality Will Continue to Leave a Mark
Demand is high at the top-end of London's office market for a number of reasons, including attracting staff back to the office, competing for top talent, complying with new EPC rating laws, achieving ESG and wellness targets, and generally increasing productivity and client connectivity outcomes.
Whilst flexible and hybrid working models might be reducing the requirement for office space in a general day-to-day sense, the increasing demand for prime office space in the London is currently surpassing this lack of requirement to keep the market afloat. The Summer 2022 Deloitte London Offices Crane Survey found high optimism in the office space sector, showing that there will be less and less available supply by 2025. Additionally, J.P Morgan research predicts that London demand will reach 1.8 times higher than what's available – meaning that competition for quality offices is only going to get tougher in the coming years.
The highest concentration of quality flexible office space is in the greater London area, an area with high demand among businesses that desire top-tier space with great amenities. Additionally, with many businesses wanting their staff to have easy access to transportation, prices for offices near London's most relevant tube stations are more expensive than comparable Grade A spaces. For example, you would expect to pay £825 per desk for an office within a 10-minute walk from Liverpool Street station; however, rates below the median city price of £647 can be found less than a mile away near Barbican station.
It's anticipated that London office tenants will look to shift to newer and better spaces when their leases expire in 2023 and beyond, raising demand in a market where high-quality space is already very limited. For Central London specifically, take up – or relocations – averaged 12.1 million sq/ft per year over the past ten years, a number that is expected to grow in the future. For 2023 alone, prime rents in London are on track to blow out by more than 6% for the highest quality spaces, clearly illustrating their value in the market.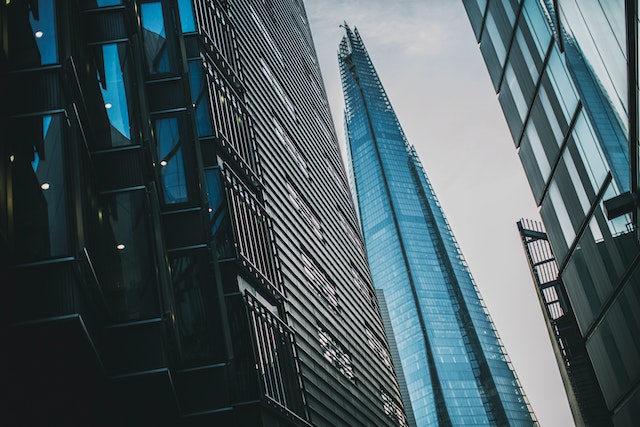 Looking for more content? 
For more deep dives into the London office space market, you can visit the articles below. Additionally, you can view our full range of serviced offices and coworking spaces or, alternatively, call one of our London commercial property experts on 020 3965 9617.
Types of Commercial Leases in the UK: What You Need to Know
13 Desk Decor Ideas for Eye-Catching Office Spaces
Average Salary in the City of London
The Best Business Parks in London
Digital Transformation Across Industries: From Banking to Retail
Central London Office Market Report Q2 2022
The 10 Workplace Trends Defining 2022 So Far
Iconic and Influential Office Spaces in London
Do Employees Feel Supported by Their Managers After the Pandemic? (2022 Poll)
UK Office Workers Polled: Characteristics of a Good Manager
London Office Market Sees Highest Level of Occupier Activity Since Before the Pandemic
10 Ways to Improve Office Moral