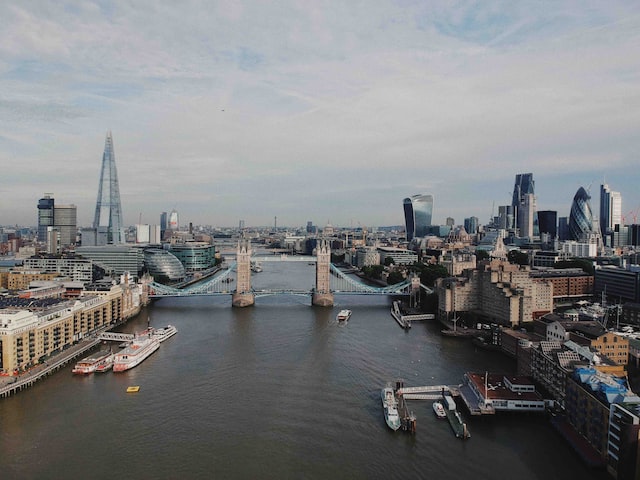 Central London office space can be costly, especially for small to medium-sized businesses and start-ups looking to get an early foothold. Business parks present an appealing alternative for those looking to benefit from many of the perks and amenities available in Central London industry hubs. These benefits include cutting edge technology, flexible lease terms, great fit outs, collaborative atmospheres, and access to a wide range of networking opportunities – all without the exorbitant rental prices seen in The City. 
In terms of location, London business parks are generally easier for employees to commute to. They typically provide cheap or free parking, calmer surrounds, and quick access to numerous major transport links. This ease of access makes business parks ideal for businesses that don't necessarily need to be located in the heart of Central London.
It has been hard to narrow down a list of some of London's best business parks, however, we have made sure to include the best from a scattering of locations in the Greater London area. By reading on, business owners can easily discover a top-tier business park near their intended area of operations, enabling them to take the plunge and put pen to paper.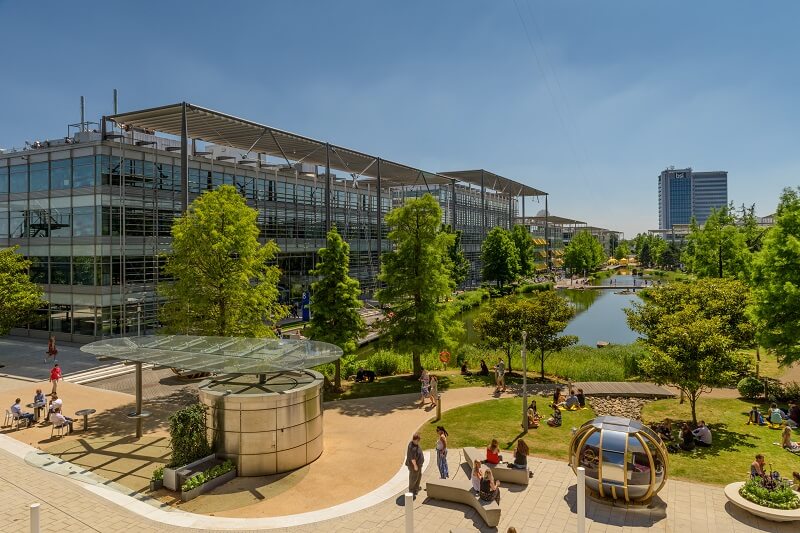 Chiswick Business Park
Chiswick Business Park Address
566 Chiswick High Road, Chiswick, London
W4 5YA, United Kingdom
Featuring 1.8 million square feet of high-quality workspace spread across 12 office buildings, Chiswick Business Park is one of West London's most sought-after working environments. Offering far more than just workspace, Chiswick Business Park is also home to retail destinations, green spaces, wellness facilities, pop-up traders, and event facilities.
Hyper-accessible, Chiswick Business Park is conveniently located close to both South Acton and Gunnersbury tube stations, as well as multiple bus stops. The Chiswick Business Park postcode is W4 5YA. 
Chiswick Business Park Companies
This world-class working environment serves as headquarters to a number of high profile companies, including:
Starbucks (European HQ)
Qualcomm (UK HQ)
CBS (UK HQ)
Ericsson (UK HQ)
Pokemon (European HQ)
Singapore Airlines (UK HQ)
Halliburton (European HQ)
Paramount (European HQ)
PepsiCo (UK HQ)
Swarovski (UK HQ)
Danone (UK HQ)
Discovery (European HQ)
Parking at Chiswick Business Park 
Despite offering exceptional transport links via multiple tube stations within walking distance, Chiswick Park also serves as a great business hub for those looking to commute by car.
Nestled along the busy M4, between Central London and Heathrow Airport, Chiswick Park offers parking along Hadley Gardens and Dukes Avenue, where the meters operate from 9:30 am to 12:30 pm and cost £1 per half hour. Then, from 12:30 to 4:30 pm, you can park on the same meters for FREE; however, from 4:30 to 6:30 pm, there is a £1 per half-hour charge. Most car commuters only spend £6 per day parking at Chiswick Business Park.
Chiswick Business Park Events
Businesses situated at Chiswick Business Park benefit from an extensive year-round programme of events, including stage shows, fireworks displays, zip wires, speaking engagements, team sports, and much more. 42 events were held in 2021, with 75% of guests taking part in some form or fashion. 
Standout Features & Amenities at Chiswick Park
1.8 million sq/ft of state-of-the-art office space across 33 acres

45,000 sq/ft of retail opportunities including two Starbucks conveniently located at either end of the park

Other standout shopping and dining options including WHSmith, Source Food, Go Chisou, Kafe 23 and the Moot Bar & Restaurant 

Sprawling, beautifully tended green space and a Virgin Active Health Club on-site

Unparalleled connectivity with four train stations in easy reach (Gunnersbury, Chiswick Park, Acton Town and South Acton stations) as well as being next to the M4 and A406 and only a 15-minute drive to both Heathrow and the City of London
Looking for office space in Chiswick Park?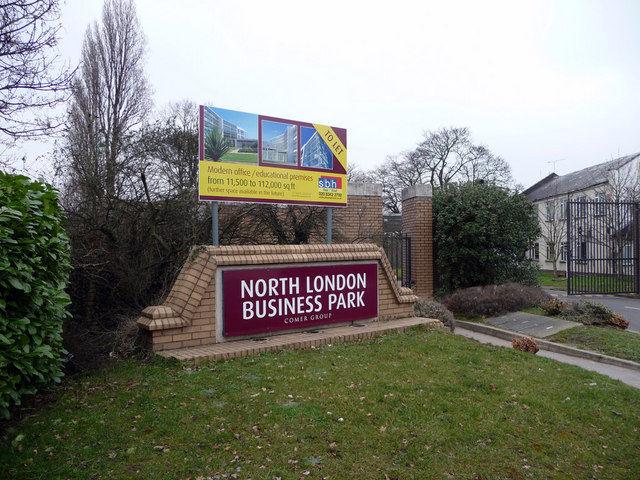 North London Business Park
North London Business Park Address
Brunswick Park Road, London
N11 1GN, United Kingdom 
Located in the N11 postcode of London, North London Business Park offers approximately 382,000 sq/ft of facilities, including offices, educational spaces, and additional amenities. This substantial offering of workspace can be found on roughly 40 acres of beautifully landscaped grounds, featuring over 1,000 parking spaces, lakes, cafés, gym, meeting facilities, and an abundance of wildlife. 
North London Business Park provides numerous serviced office spaces for let, many of which are immediately ready to occupy. These serviced offices come complete with world-class perks, including 24/7 access, central heating, meeting rooms, on-site gym, security, and facility management. In addition to these perks, the serviced offices available at North London Business Park can be let on flexible lease terms, providing flexibility for businesses to scale according to their unique requirements. 
Parking at North London Business Park 
North London Business Park offers roughly 1,300 car parking spaces, at a ratio of 1:250 sq/ft. 
Is there a Gym at North London Business Park?
Yes, North London Business Park has a private gym on premises. Additionally, people looking for tight-knit exercise classes can visit Pansanity Fitness, located at NLBP Building 3. 
Standout Features & Amenities at North London Business Park
Proximity to the North Circular Road, otherwise known as the A406

1,300 parking spaces 

State-of-the-art amenities and perks, including on-site café and gym 

Flexible lease terms 

Idyllic natural surroundings, including a lake and abundance of local wildlife
Looking for office space at North London Business Park?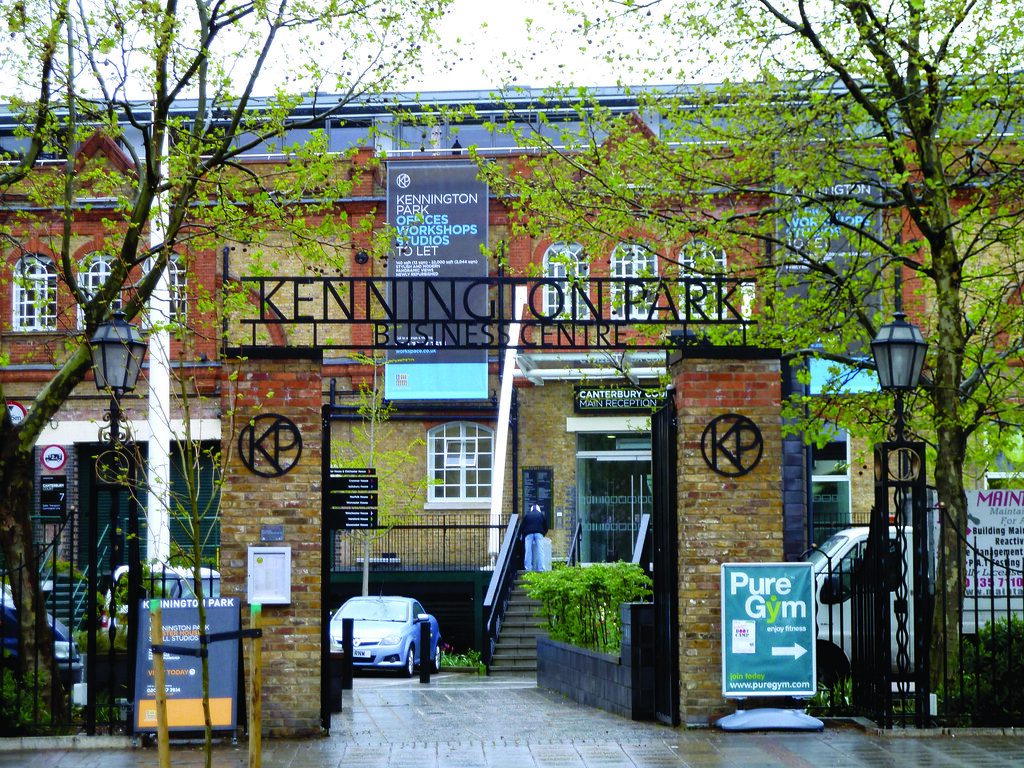 Kennington Park Business Centre
Kennington Park Business Centre Address
1-3 Brixton Road, London
SW9 6DE, United Kingdom
Kennington Park Business Centre in South London is not only just a modern workspace with all the trappings and amenities expected from a modern business park, it's also part of an area steeped in deep history. Kennington Business Park comprises 11 buildings that date from 1924, imbuing this hub with wonderful heritage character, not often experienced in modern business parks.
Now standing as an inspirational working environment, this business park is ideal for businesses looking for a Central London location at a fraction of the costs of the adjacent City, West End, or Canary Wharf areas.
Kennington Park Business Centre Parking
Annual parking permits for Kennington Park can be purchased for £3,000 incl. VAT and provide 24/7 access to applicable parking bays. Short-stay parking (30 mins – 2 hours) costs £6, with mid-stay parking (2 hours – 4 hours) costing £10, and all day parking costing £18.
Standout Features & Amenities at Kennington Park Business Centre
Next to Oval tube station, as well as a 15-minute walk from Vauxhall mainline station

Directly across from the lovely Kennington Park, ideal for a relaxing lunchtime escape amongst the sunshine and greenery

Car parking, bicycle racks as well as end of trip facilities are provided for tenants

Tenants can benefit from 24 hour access, and round the clock security, to easily accommodate businesses working on international time

On-site gym, café, and meeting rooms further ensure all your leisure and business needs are covered
Looking for office space at Kennington Park Business Centre?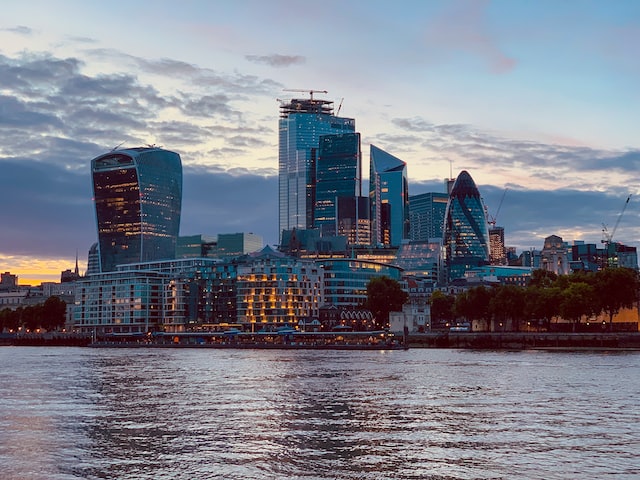 Poplar Business Park 
Poplar Business Park Address
10 Preston's Road, London
E14 9RL, United Kingdom
If you're looking for serviced and managed workspace near London's Docklands, then Poplar Business Park has got you covered. Conveniently located near the renowned business hub of Canary Wharf, as well as Billingsgate Market, Poplar Business Park is perfectly situated for businesses looking for a convenient London workplace. 
Poplar Business Park is an ideal location for start-ups and those looking to relocate operations in a goldilocks zone that balances the hustle and bustle of Central London with the calm and accessibility of East London.
Poplar Business Park Redevelopment
The business park had been slated to undergo drastic redevelopment by Telford Homes in 2014 and then Mun Shung & Partners in 2020, however COVID-19 seems to have put a halt to those plans. Business owners and freelancers would be wise to make use of these ideally located workspaces and industrial units while the prices are so affordable. 
Once approved, the proposed redevelopment of Poplar Business Park will result in the demolition of existing buildings and the creation of high-quality mixed use space comprising 8,104 square metres of office space and 392 residential units. Expect to see Poplar Business Park become hotly demanded after the redevelopment, considering the enviable location and proximity to Canary Wharf.
Standout Features & Amenities at Poplar Business Park
Close to Canary Wharf underground station (on the Jubilee line), as well as numerous light rail (DLR) stations

Split-level mezzanine layout with high spec, dedicated meeting rooms

24 hour access and security so businesses can be unrestrained for having to operate within traditional hours

End of trip facilities (including a shower), cycle racks, recycling, loading bays, and parking for tenants

Across from the O2 Arena, the River Thames and with a number of 4-star hotels in the near vicinity to easily accommodate your visiting stakeholders
Looking for office space at Poplar Business Park?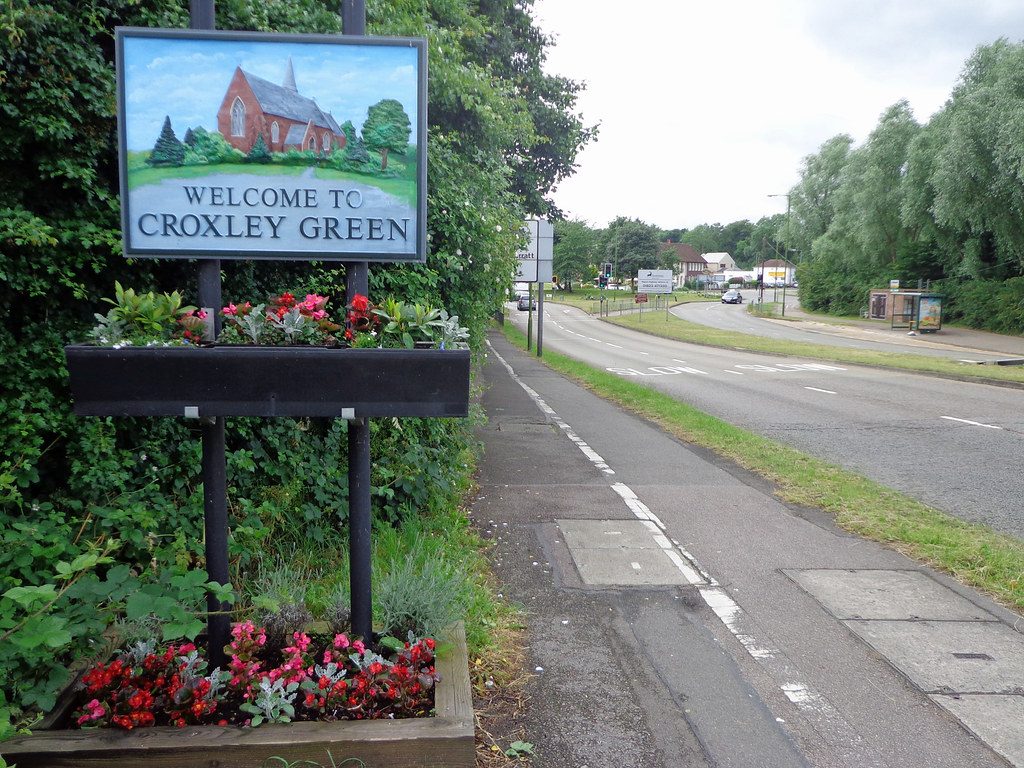 Croxley Business Park 
Croxley Business Park Address
Hatters Lane, Watford
WD18 8YH, United Kingdom 
Located in the Watford area of North West London, Croxley Business Park offers roughly 700,000 sq/ft of workspace spread across 13 buildings. This sought-after business environment features numerous serviced office spaces, coworking spaces, and flexible work facilities. These spaces range in size, providing attractive options for businesses of all shapes and sizes. 
Companies in Croxley Business Park 
More than 60 companies call Croxley Business Park home, with over 2,400 employees regularly on-site to work, socialise, build business connections, and engage with numerous health facilities.
Current companies in Croxley Business Park include:
Kodak
Contactum
Smith & Nephew
CSL
Vibrant Foods
Howdens
Saba
Teledyne Technologies
Is there a Gym at Croxley Business Park? 
Yes, Anytime Fitness opened a gym in Croxley in early 2019. Touted as the first of their 'Generation 2' gyms in the UK, Anytime Fitness Croxley Park is a purpose-built health and wellness facility that is free to use for all business park members. Complete with state-of-the-art exercise equipment and group fitness classes, this 24/7 gym stands as one of the best perks available at Croxley Business Park.
The Croxley Business Park Café
Catered by Elior and boasting an ever-changing seasonal menu, the two-storey café at Croxley Business Park is the perfect place for employees to socialise or meet to discuss business. Perks found at the Croxley Business Park café include fast WiFi, charging stations, weekly meal deals, views across the nearby lake, and a first floor meeting room. The café is open Monday-Friday between the hours of 7:30am and 4pm. 
Standout Features & Amenities at Croxley Business Park
The Hive, a 10,000 sq/ft amenities hub that includes the aforementioned gym and café, as well as The Barn, a flexible events space available for private hire

Numerous green spaces dotted across 75 acres 

On-site management, security, cleaning, nursery, yoga, pilates, and landscaping 

Regularly scheduled events to promote team building, networking, and wellness 

30 on-site bikes to use to get around the business park

Electric car charging ports 

Notable sustainability practices, including 100% waste recycling, use of renewable energy sources, on-site composting, beekeeping, rainwater harvesting, and a commitment of zero waste to landfill
Looking for office space at Croxley Business Park?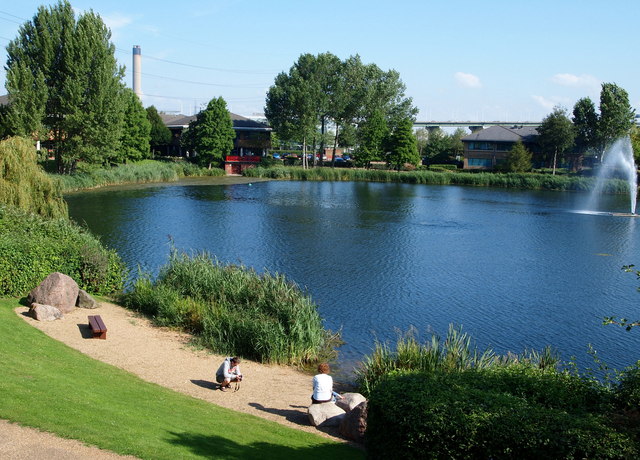 Crossways Business Park 
Crossways Business Park Address
Admirals Park, Victory Way, Dartford
DA2 6QD, United Kingdom
Located within the sprawling area of South East London and accommodating a huge variety of businesses, Crossways Business Park is a 300 acre commercial development situated in Dartford. Benefitting from easy connectivity via the M25, this modern and amenity rich business park is popular with tenants for its relative quiet, on-site parking, and close access to innumerable local amenities. Many of the buildings in Crossways Business Park also feature impressive views of Dartford Crossing bridge over the River Thames, as well as the exquisitely maintained natural surrounds. Crossways Business Park presents an attractive option for businesses seeking flexible office space in Dartford, providing amenity-rich facilities at cost effective prices.
Crossways Business Park Companies
Over 350 companies call Crossways Business Park home, coming from a wide selection of industries including engineering, consultancy, accounting, wealth management, logistics, and construction. This thriving community makes Crossways Business Park a great place to network, socialise, and build or strengthen business relationships. The business centre found at Admirals Park offers coworking space on flexible terms, so hybrid teams and sole operators can take advantage of the modern and exhaustive facilities without long-term lease commitments. 
Standout Features & Amenities at Crossways Business Park
Highly competent facilities management and friendly, enthusiastic reception services with a popular, well reviewed café alongside

Plenty of parking, access to privacy pods within the lounge area, and all spaces within the complex are usually never crowded

Less than 10 minutes drive from Bluewater Shopping Centre, which comprises 330 retail outlets, 40 dining options and a multiscreen cinema

Just a few hundred metres from Stone Crossing train station
Looking for office space at Crossways Business Park?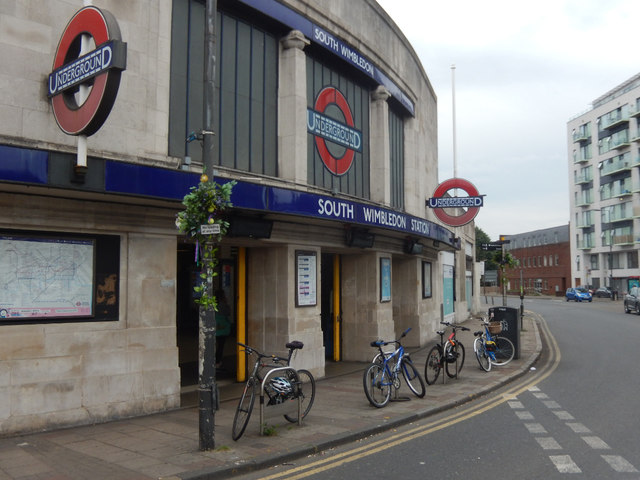 Lombard Business Park
Lombard Business Park Address
8 Lombard Road, London
SW19 3TZ, United Kingdom
The 92 units in this business complex provide both office and light industrial space, available in office sizes of 100 to 500 sq/ft. This centre offers high-quality, flexible, and reasonably priced offices together with welcoming and customer-focused staff, a greeting area, and multiple conference spaces. The location also features unloading zones, parking, site security, dedicated fibre optic telecoms lines, postal services, and copying facilities.
Located in the thriving area of South Wimbledon – in London's southwest – tenants benefit from access to numerous local amenities including dining options such as the famous Five Guys burger chain, Wahaca (Mexican), Touro Brazilian Steakhouse, and numerous additional cuisines. 
Standout Features & Amenities at Lombard Business Park
All-inclusive monthly pricing, including all services, for peace of mind and easy budgeting

Bright, relaxing courtyard and breakout areas, as well as a fully stocked kitchen, for easy networking with like-minded business leaders

Just a few hundred metres from the South Wimbledon underground station (Northern line), 2.09 km from Wimbledon Station, and situated alongside the A24

The popular Centre Court Shopping Centre is just over a mile away, which is undergoing an extension slated to complete by the end of 2022
Looking for office space at Lombard Business Park?
You can view our full range of serviced offices and coworking spaces or, alternatively, you can call one of our London commercial property experts on 020 3965 9617.
Additional Statistics
For more deep dives into London business parks and general office insights, you can visit:
Average Salary in the City of London
Digital Transformation Across Industries: From Banking to Retail
Central London Office Market Report Q2 2022
The 10 Workplace Trends Defining 2022 So Far
Iconic and Influential Office Spaces in London
Do Employees Feel Supported by Their Managers After the Pandemic? (2022 Poll)
UK Office Workers Polled: Characteristics of a Good Manager
London Office Market Sees Highest Level of Occupier Activity Since Before the Pandemic
How to Deal with the Stress of Returning to the Office after a Long Layoff
10 Ways to Improve Office Moral
An Overview of Coworking Spaces in London