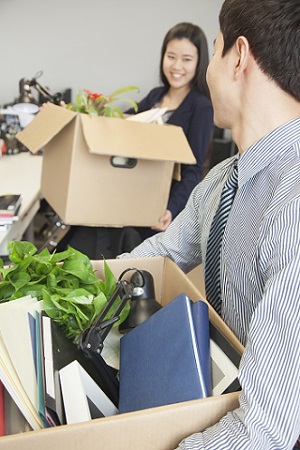 The third in our series on Office Relocation
Relocating an office can be both exciting and stressful, as well as being one of the most expensive decisions made by a company. This makes planning vital for a successful move. The following outlines key considerations when moving a company, from early planning stages to the actual move into new office premises.
The first step in relocating is to identifying the team responsible for organising the move, including a senior-level champion who will make decisions. Roles and responsibilities should be clearly identified for each departments involved in the planning process, including finance, facilities, IT, operations, marketing, human resources and senior managers. Moves can cause stress and anxiety, and keeping staff informed is a good way to avoid misunderstandings and confusion. Staff should have opportunities to provide feedback and access information about the move throughout the process. In some cases, engagement with trade unions and employees directly affected by the move is required under the Information & Consultation of Employees Regulations. Other stakeholders may also need to be engaged, including the parent company, board members, department heads, and regulators.
Finding the right location
Prior to planning a move, companies should identify requirements and priorities for the new location. Defining these will help ensure that the right location is identified. The location should have good access to potential employees with the skills needed to support the company. Consider transportation links and services, including public transport, highway and road access, and parking. The new location should allow employees to have a reasonable commute from their home and also be easy for clients and others to visit. There should also be local amenities for employees, such as shops, restaurants and other services. Once a site is selected, a full survey should be carried out to determine the condition of the building and identify potential issues that may affect costs as well as the design of the new office.
Continue reading "Company Relocation: Relocating your Office" →